The IRTE Skills Challenge gives operators the opportunity to put forward their best engineering staff to battle it out for top honours. We find out why you should take part
If you were looking for a reason why you should consider putting forward your best engineers, technicians and apprentices for the 2023 IRTE Skills Challenge, then here's engineering apprentice Danielle Curtis from East Yorkshire Buses, who was awarded Top Scoring Electrical Apprentice in 2022, to explain.
"Taking part has given me more confidence," she says. "It's a really enjoyable experience and gives you the opportunity meet a lot of other apprentices and show off your skills."
Kyran Taylor, also of East Yorkshire Buses, who received the DVSA Inspection Apprentice Award in 2022, highlights another benefit.
"I found the whole experience really interesting," he says. "I came to the competition and found some newer components. Next time we get newer buses I'll understand it a bit better as well. Not only does this improve our skills, you've also learnt a lot more from it as well, especially if you haven't done some of those things before."
So, as a reminder, just what is the IRTE Skills Challenge?
First things first. The Society of Operations Engineers (SOE), is the professional home for around 16,000 members working to inspect, maintain and manage the equipment and machinery which keeps people and businesses safe on a daily basis.
SOE has five professional sectors, one of which is IRTE, the Institute of Road Transport Engineers. IRTE supports PSV and HGV professionals throughout their careers, and encourages high standards in maintenance of sectors crucial to employment and public safety.
As for the competition itself, engineers, technicians and apprentices working for coach and bus operators across the UK are invited to test their knowledge and skills against others in the industry. The contenders will gather together at S&B Automotive Academy in Bristol in June to participate in practical and written tests in categories covering three key elements: bodywork, electrical and mechanical. There are 15 awards in this year's competition.
The process enables the contenders to showcase their skills and gain recognition both for their excellence and for their employers.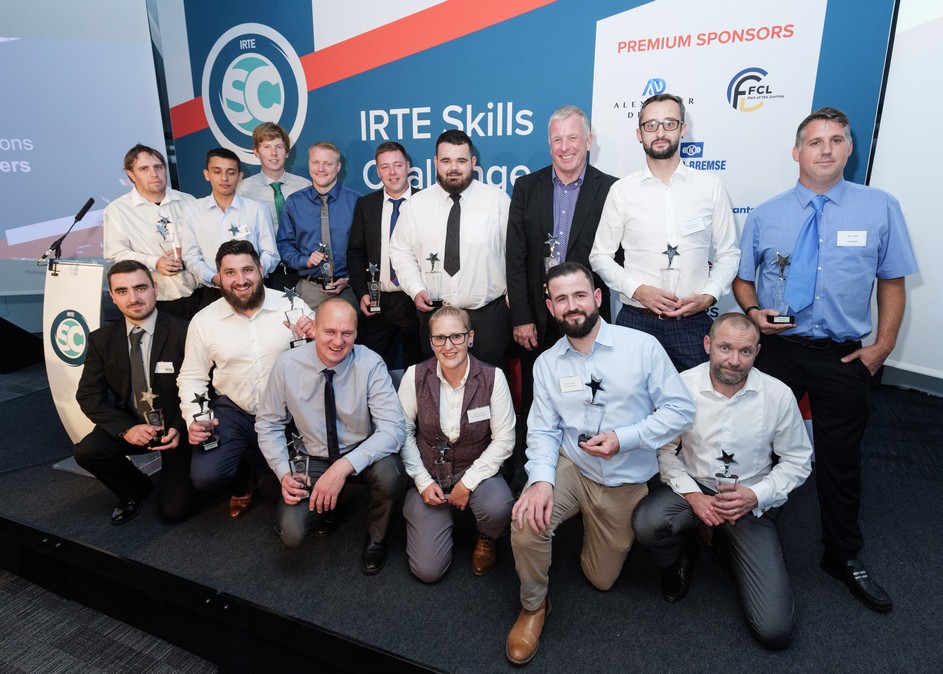 A benefit for operators
For operators, the Skills Challenge offers the opportunity for them to show they are serious about pursuing high standards in the industry and championing the development of their engineers, technicians and apprentices. In 2022, operators taking part included East Yorkshire Buses, First Bus, Go-Ahead London, Lothian Buses, Metroline, National Express and Trentbarton.Commenting, John Eastman, President of SOE, says: "The Skills Challenge provides an excellent opportunity to showcase the skills and talents of engineers, technicians and apprentices from across the coach and bus sector."
John notes the importance of the many sponsors who support the event.
"Our sponsors, representing a wide range of organisations and suppliers, are an invaluable element of the competition. Many have been supporting the competition from the start, but we are always keen to hear from anyone who would like to get involved."
Summing up the benefit of being a sponsor is Philip Farrell from industry supplier Teng Tools.
"The exposure the brand gets from being involved in the Skills Challenge every year sends the message out that we're working with winners!," he says. "To be involved in a great competition of the best engineers and technicians in their field aligns perfectly with our core brand principles."
Carl Dibble, from Knorr-Bremse, recognises the importance of the competition. "We've supported it since the very start," he says. "When they're at the competition they have to rely on their own knowledge and the tools we provide on the day. We've always worked closely with bus companies in the UK. We want to support them."
Drew Stinton, of Shell Lubricants, comments: "It's really important to reward and recognise the technicians in the Skills Challenge. These technicians are going to be flying the flag for the sector and themselves."
A long term supporter of the competition is DVSA. The organisation's Chief Executive, Loveday Ryder, says: "I really do think it gives us a chance to help and support industry, showcasing what it can do. What people are learning by testing themselves and learning from each other is just so important."
Operators can enter a team, or technicians can enter themselves. That process must be completed, via the SOE website, by the end of May. The competition element will take place in June with the winners announced in September.
Final word to one of the contenders for the 2022 awards, Glen Danks from National Express.
"It's been fantastic, really good! It's nice to put yourself outside your comfort zone a little bit. Ultimately, it will make me a better engineer."
The search for the next winners of the IRTE Skills Challenge 2023 has begun.
Full details and more information about how to enter can be found at www.soe.org.uk/event/skills-challenge
A video featuring the 2022 event can be seen at https://youtu.be/25Pl3yLvYbk