Dartford-based Jay and Kay Coaches resumed day trips and tours in July, despite the ongoing risk of COVID-19. routeone contacted owner Karl Brazier to learn more
Jay and Kay Tours is likely one of the first operators to have released the brake on its business and resume coach tourism in Britain during coronavirus COVID-19. Despite some successful trips, it has not been an easy task for owner Karl Brazier.
Karl has physically removed seats from the coaches to maximise passenger capacity with social distancing in place. The firm resumed day trips on 21 July, after a dry spell since 17 March. The first visit was to the Ardingly Antique Fair in Sussex, on Tuesday 21 July, which carried 22 passengers. Further day trips that week included Brighton on Wednesday 22 July which saw 27 passengers, Southend on Thursday 23 July with 28, and Broadstairs on Friday 24 July, also with 28 on board.
Those numbers are low and now typical across the industry, but the fact they are maxing out capacity shows the appetite for day trips is potentially returning. "The day trips are filling out to what we can fill with social distancing. People are confident to go on the day trips, but not so confident on the holidays," explains Karl.
The inaugural post-coronavirus COVID-19 tour on 25 July to the Marine Hotel in Paignton had originally been due to carry 40 passengers. Social distancing enforced, 20 made it on the coach. Later that same day, only 14 passengers occupied a coach tour to the Mayfair Hotel, Bournemouth. The day trips have proven more popular than tours – Karl says this is down to the sense of safety passengers get from returning home at the end of the trip.
But with break-even point only just being met and the business down £1.5m in revenue, what makes the risk of resuming tours and day trips now worthwhile?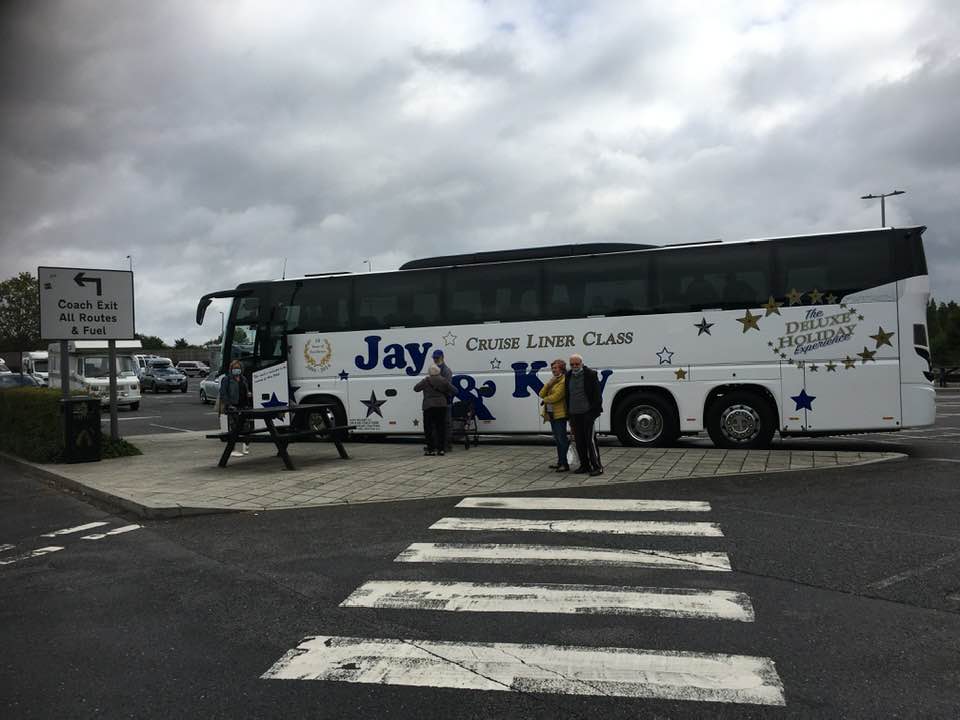 The right time
Karl says he understands the difficulties he is facing but that it was 'time to get the business moving'. With regular customers phoning and keen to travel, Jay and Kay opened shop on 6 July. After sorting through existing bookings, by the second week the business was open to taking fresh ones. "Surprisingly we've had quite a few bookings on day excursions since we opened," Karl says. "The day trips are going well. People are getting their confidence back and a lot of good customers are itching to get out.
"We opened shop because we have to show customers we are still here for them. That's how we will get the confidence in the industry back."
Balancing the books
Resuming day trips has not come without significant investment. The business operates a door-to-door service, where passengers are collected by taxi and brought to a coach pick-up point. With only one household per taxi allowed owing to social distancing, costs for that service have increased.
Of Karl's five coaches, four are now on the road. A fifth is tied up awaiting an MoT, with the earliest slot only available in November – another frustrating expense. Safety investment has introduced the application of X-mist spray, Eco3 air purifier systems, temperature checks and driver shields. Compounding the cost to get restarted was the distribution of 16,000 brochures to inform customers of the firm's reopening.
Karl acknowledges that even without those expenses, it is difficult balancing the books, but insists operating tours is the right decision. "At the moment we have to run, even with low numbers, because we have to build confidence in the people who travel with us. That is more important than making profits."
When it comes to confidence in booking, Karl has encountered a 60/40 split between those not confident to travel and those who are. So the fight goes on. At the very least, he hopes he will get enough people on board to cover the bills until spring. That might involve making a loss. "It's going to be difficult to get through and there will be a lot of companies that don't make it. We're losing 45% of our income per tour or day trip to start with owing to capacity restrictions."
Repayments on vehicles, a mortgage on the premises and insurance costs will remain the same, meaning that, even with the business operational, government support is desperately needed.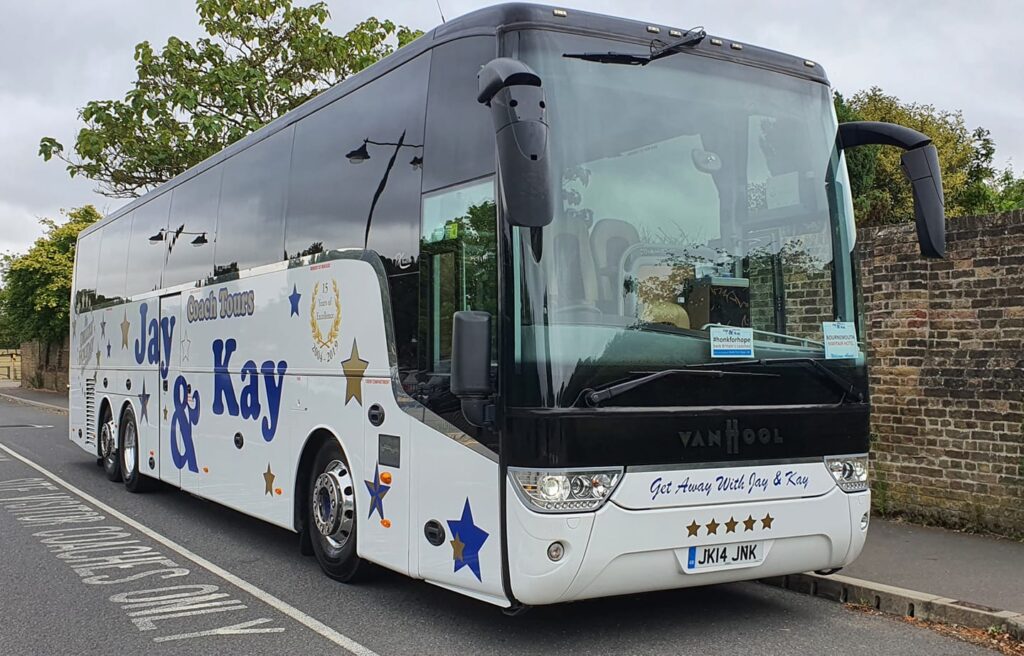 Planning 'very difficult'
Contacting events and attractions during the lockdown period has been 'very difficult' Karl says. Some have been good to deal with, others less so. Some attractions have introduced a blanket ban on groups, in which Karl argues there is a misunderstanding of what defines a 'group' in this context, with no consideration being given that coaches bring individuals from separate households who are socially distanced.
Further problems include a lack of response from many attractions, doubtless a symptom of staff still furloughed.
Despite running the recent coastal tours successfully, those frustrations mean Karl is keen to see more operators share information about attractions which are receptive to coach tourism. Such knowledge would be a boon to the wider industry and save time when planning visits.
Still a future for coach tourism?
Karl is confident that couch tourism has a future after coronavirus COVID-19, and much of the pain will be in the wait to get to it. Much will be dependent on a potential vaccine and whether government support is extended to the Spring. With the anticipated popularity of 'staycations', Karl expects coach tourism's popularity to entrench itself as a safer alternative to flying.
That is not simply due to health concerns, but to the inconvenience of further lockdowns and quarantines. "If there is another outbreak, it will allow people to drive home. The quarantines on Europe happening as we speak will hit home," he says.
Karl advises operators to stay focused on the task at hand. That might involve the risk of running with smaller numbers, but he argues that it will keep building confidence in customers.
"Lots of tour operators do excellent jobs out there," he says. "You may have to run at a loss or just break even, but bringing confidence back is the only way we'll make a success of the future."