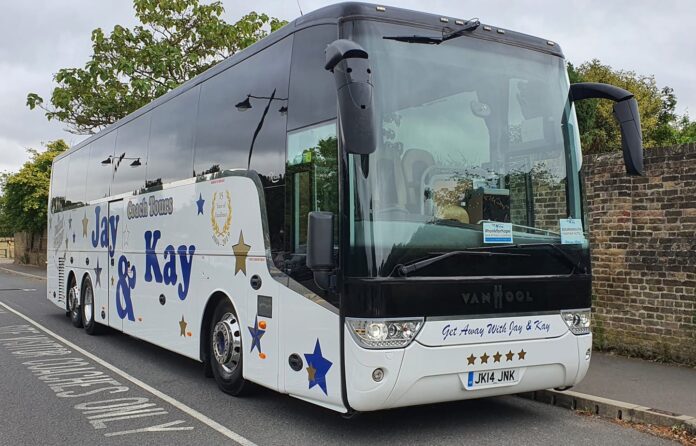 Dartford-based Jay and Kay Coaches resumed day trips and tours in July, despite the ongoing risk of COVID-19. routeone contacted owner Karl Brazier to learn more
Jay and Kay Tours is likely one of the first operators to have released the brake on its business and resume coach tourism in Britain during coronavirus COVID-19. Despite some successful trips, it has not been an easy task for owner Karl Brazier.
Karl has physically removed seats from the coaches to maximise passenger capacity with social distancing in place. The firm resumed day trips on 21 July, after . . .
Subscribe for free to gain full access to the routeone website!
By subscribing you can enjoy all our great content including the big story, court reports, test drives, plus much more!
To subscribe for the first time or to login, click here for unrestricted access to the full website.