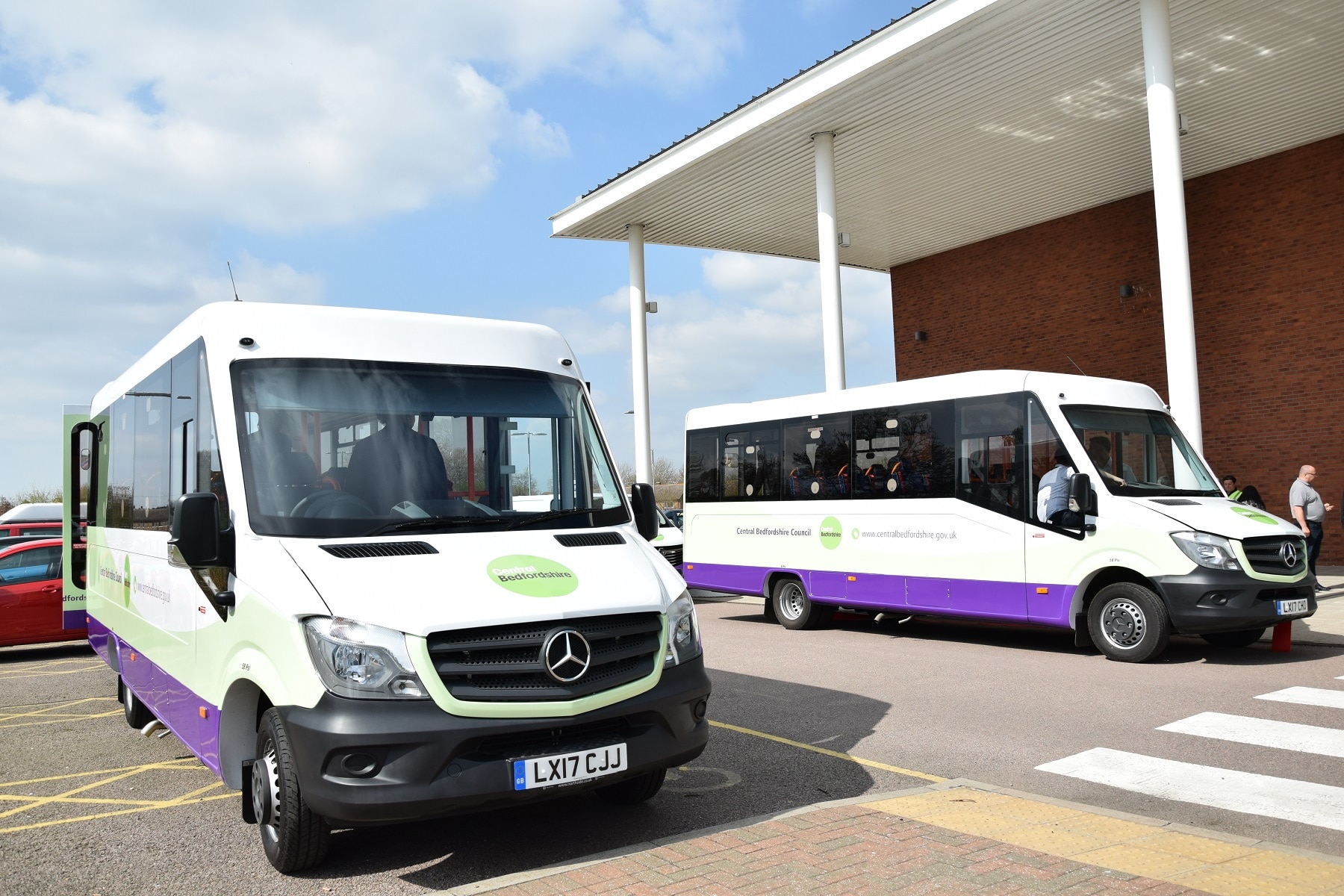 The challenge of returning to normal as the impact of coronavirus COVID-19 eases is similar across the industry. Among vehicle manufacturers, Treka Bus is doing its utmost to ensure that production ramps up in a safe and sustainable way.
Treka reopened the doors of its Brighouse factory on 1 June. Its staff were quickly back into the swing of things. In their first week back, Treka completed 10 minibuses.
That figure would have been considered respectable even before the onset of change brought about by the virus, so to Managing Director Morgan Clissett it is particularly pleasing to see manufacturing back on the front foot immediately.
"Our factory looks like a new facility," he explains. "We had a team in ahead of the reopening and part of the work that they did was to mark out a two-metre grid pattern on the floor. That is a good reference for social distancing purposes."
To meet weekly production targets, Treka needs to have around 20 vehicles within its workshop at any given time. They take up around half of the square footage available. On top of that, it has around 60 members of production staff.
"When we got to the maths, it was very simple. There was no way to get everyone in and give them the social distancing that is needed," Morgan continues.
"What we have done is move to a two-shift system with staggered start and finish times and a 'window' between shifts. That allows us to clean what we need to." Other precautions such as a one-way system, hand sanitising points and provision of face masks were also considered.
Treka Bus momentum continues after lockdown
Treka's growth in recent years has been rapid. A move to a two-shift pattern gives the potential for output in theory to double, but Morgan says it is unlikely that the approach will be retained for the long term.
"Moving to two shifts makes it is necessary to double the level of management. The other thing is that staff generally don't want to do it."
However, he can see a pathway to a 'hybrid' approach of two overlapping shifts.
That will allow both groups of workers to benefit from time where overall staff numbers are lower. It would also retain the daily sharing of ideas and communication across the business.
Nothing is decided, but Morgan explains that one of the most noticeable aspects of Treka's return to production has been the commitment from staff.
He personally took charge of calling all 90 employees who were subject to the Coronavirus Job Retention Scheme (CJRS) and who were being recalled to work. When informed, none of them had any complaint. "They were raring to come back. Their view was unanimous: 'Whatever it takes'."
Leveraging change for the better at Treka Bus
Although production has returned to much as it was before the onset of coronavirus COVID-19, some other things at Treka have changed. Whether they have done so temporarily or for good remains to be seen, but technology is heavily involved in this evolution.
As an example of how it has had to adapt, Morgan uses the training that Treka offers to buyers. Previously, the customer's employees generally came to Brighouse and took their newly acquired knowledge back to base with them.
"There has long been a perception that things must be touched and felt," he says. "What we have been offering is to put together custom-made training videos for the customer, made on their vehicles before they leave us.
"It can then circulate the video among staff. We either mail it on a USB stick, email it or send it via a file sharing service." If a customer's drivers are subject to CJRS they can be forwarded the video to study at home. A video also avoids the difficulties of staff being on holiday, on leave or otherwise absent when the training is given face-to-face.
Accessible market still reasonably buoyant
While a lot has been going on in the background at Treka, its sales activity continued unabated during the factory shutdown.
That work delivered results. Orders worth £3.5m were taken while production was halted and a deal for 11 further Mobility van conversions was secured in the first week of the restart.
While it is difficult to make an accurate long-term prediction about the health of the accessible minibus market, Morgan is reasonably confident that volumes will hold up.
Besides the requirement for minibuses in the Mercedes-Benz Sprinter size class, demand for the smaller Everyday is strong. One hire company customer recently placed a significant order for the Everyday conversion on the Renault Master base vehicle.
Possible changes to how social care is delivered could further increase the market for smaller minibuses such as the Everyday, Morgan suggests. "We have built around 20 of them so far in 2020 and we have over 50 more in the pipeline."
One local authority recently issued a market questionnaire exploring how ready manufacturers are to produce vehicles. Although representing only one customer among many, it is an indicator that an appetite remains for fleet replacement.
Additionally, the rental market continues to look positive, and Treka Bus recently delivered its first Volkswagen Crafter van conversions. "That demonstrates that we are continuing to find an audience," says Morgan.
Zero-emission: Still a challenge in many ways
Although Treka recognises the growing relevance of zero-emission vehicles to the minibus industry, its approach to the transition is conservative. Morgan's view is that battery-electric power will enter the market at the 3,500kg GVW point, which Treka serves with the Everyday.
A suitable 5,000kg GVW battery-electric platform for use as a minibus is not yet on Treka's radar. Even if one was, range constraints would be a difficult circle to square.
Notwithstanding the fact that many of its customers cover only shorter distances on planned work, a contingency is often required if needs change at short notice.
"We have a lot of customers who may say: 'When we are 30 miles into a run, we might have to suddenly make a diversion to collect an unscheduled passenger and later return to the depot'," explains Morgan. "You can't tell that passenger to wait while the vehicle is charged before collecting them."
However, he accepts that Treka Bus will be led by vehicle OEMs on the path to zero-emission. But there are other things to consider.
"The biggest contribution to the environment that Treka can make is the durability and reliability of our vehicles. They are not disposed of at three or five years of age. Our products last. That is a huge positive for environmental responsibility."