The Voith Electrical Drive System (VEDS) is described by the manufacturer as being a lightweight, energy efficient modular product that offers a cost-effective route to electrification for both coach and bus models, primarily in new vehicles but also via retrofit. It is compatible with both battery-electric and hydrogen fuel cell-electric power sources.
VEDS is almost a 'driveline in a box', and Voith claims that it is the most efficient product in its class. While Voith has long been best known in the bus sector for its DIWA range of automatic gearboxes, the manufacturer points out that it also has 30 years' experience in electric drivelines. That puts it in a good position to capitalise on the shift away from diesel.
VEDS is formed principally of a water-cooled permanent magnet motor, an inverter, and control software. It works with various charging methods and battery manufacturers' products, and Voith says it will suit a host of applications in the passenger sector. Accommodating VEDS in a vehicle designed for an internal combustion engine requires no additional space, the manufacturer adds.
Voith Electrical Drive System claims backed up by vehicle OEMs
Anecdotal evidence from representatives of the two UK-based vehicle OEMs that are thus far using VEDS suggests that it delivers on the efficiency front. That assertion is backed up by the results of formal testing at UTAC Millbrook.
Wrightbus fits VEDS to its zero-emission buses, including a large batch for Northern Ireland operator Translink and 193 on order for First Bus. Alexander Dennis utilises the system in its hydrogen fuel cell-electric Enviro400FCEV double-decker. VEDS is also likely to form a central part of the battery-electric range that Alexander Dennis is developing in-house for delivery from late 2023.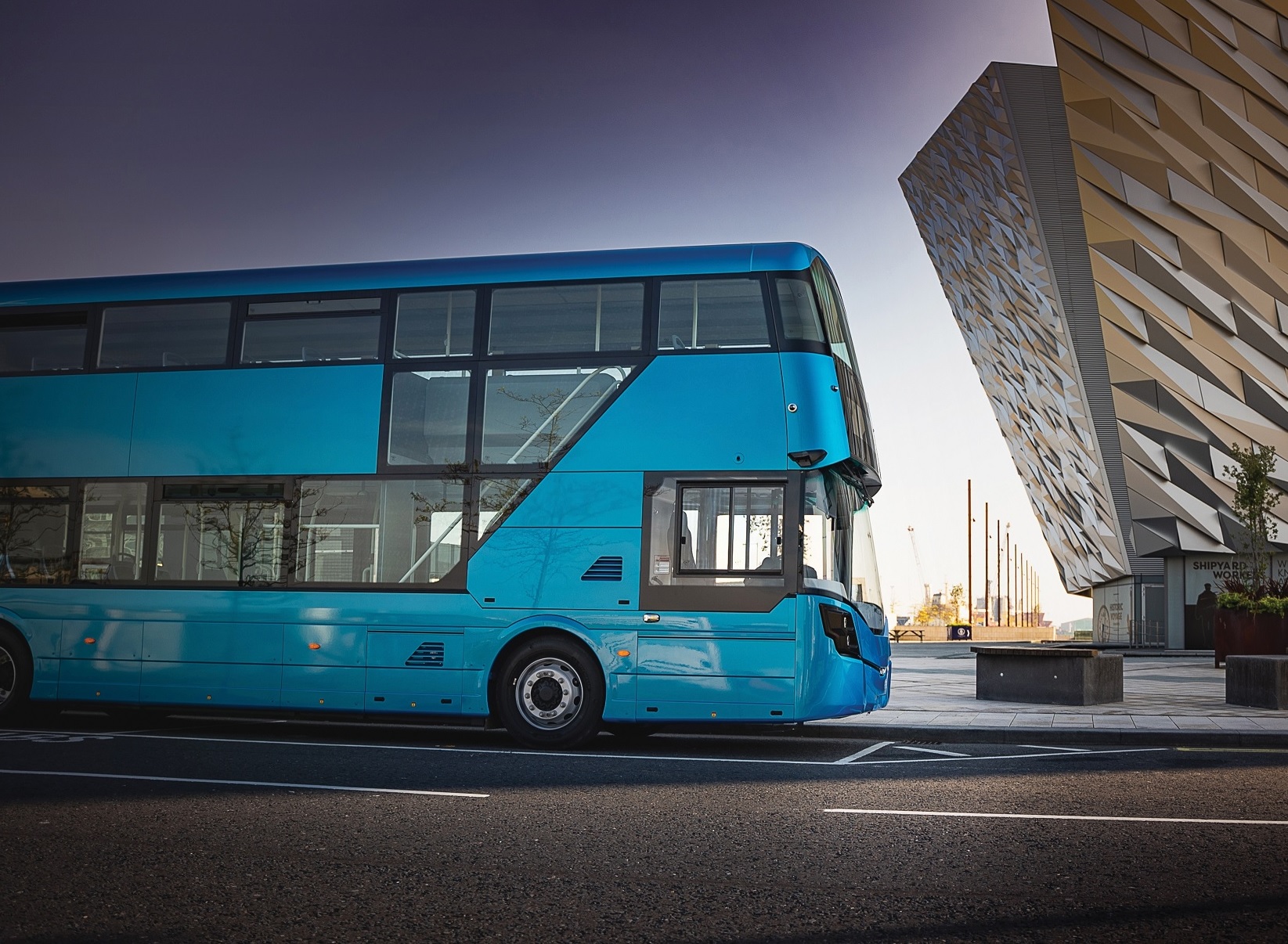 In launching its zero-emission StreetDeck Electroliner and Hydroliner models, Wrightbus was keen to stress how electrification of the platform with VEDS has not compromised the internal arrangement in the lower saloon.
Illustrating the efficiency of VEDS, the StreetDeck Electroliner's Zero Emission Bus certificate published by Zemo Partnership shows that with 340kW/h of battery storage, its average energy consumption on the UK Bus cycle is just 0.68kW/h per km.
For a vehicle little shy of 13,000kg unladen that is a strong return. How does VEDS deliver such efficiency?
Manufacturer credits much for driveline's efficiency
Voith says that there are various reasons for the performance. It highlights what a spokesperson says is "perfect alignment" between the motor and the inverter along with "unique pulse algorithms, especially for the lowest speeds." In addition, Voith says that the regenerative capability of VEDS is high and that in some applications, it can recapture over 50% of energy previously expended.
A motor efficiency map provided by Voith shows that at more than half of the unit's possible operating parameters, it is 96% efficient or better. Importantly for bus use, the motor is at its most efficient – 97% or higher – at loads and motor speeds that are moderate.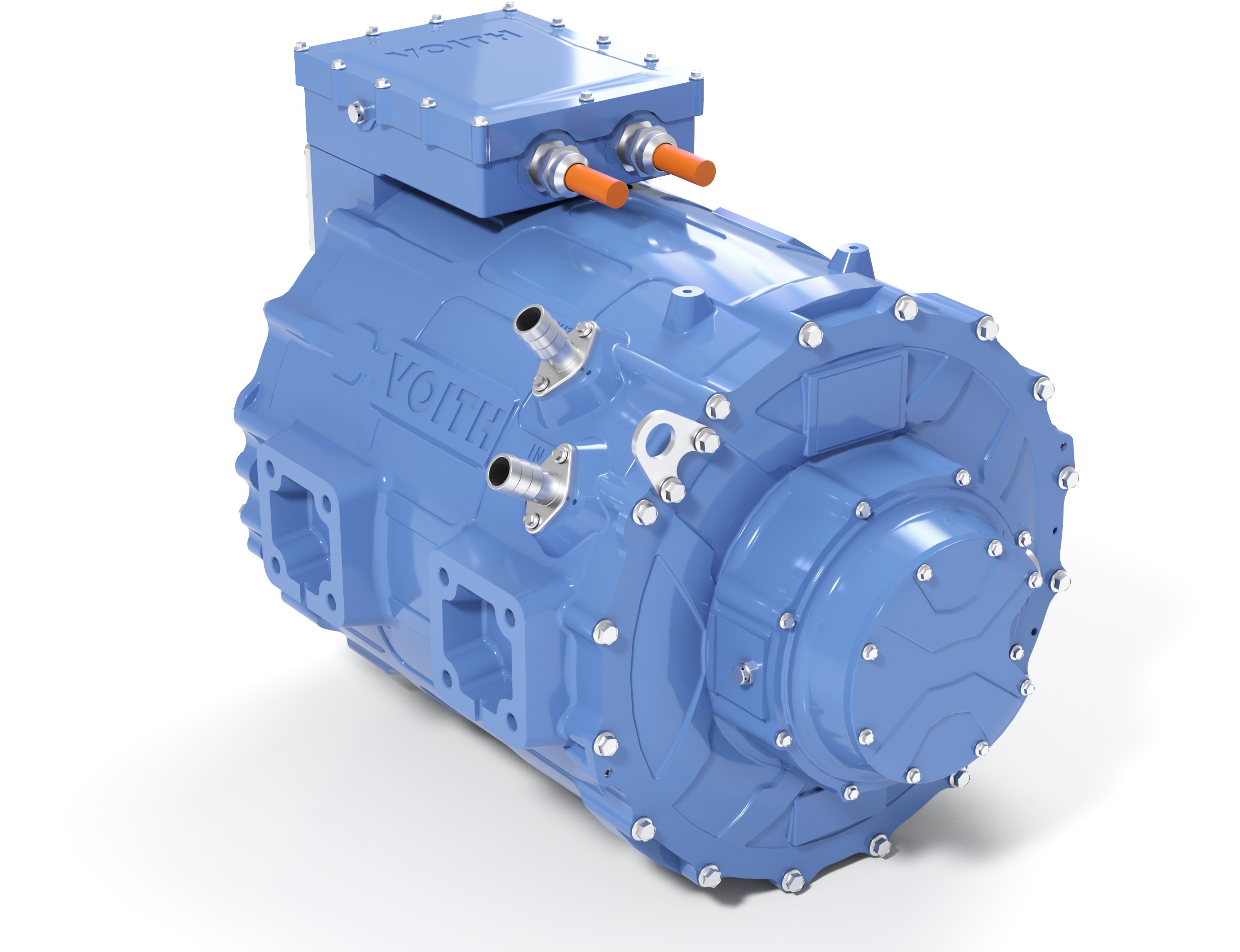 For UK use, Voith will deploy VEDS in what it terms medium-duty and heavy-duty variants.
The split point between those is not fixed, but the OEM says that the medium-duty offering will suit double-decker buses – such as in the zero-emission StreetDeck models – along with single-deckers, including lighter weight examples.
This product delivers up to 2,850Nm of torque and a peak power of 260kW.
The heavy-duty iteration of VEDS comes with a modest increase in torque, to 3,100Nm, but a substantial boost in power, which peaks at 410kW. It will suit heavier vehicles and coaches.
The medium-duty set-up is optimised for urban applications and low average speeds, while the heavy-duty product is the opposite, and best suits interurban use and higher speeds. In the latter case, the motor is slightly heavier, tipping the scales at 315kg against 260kg for the medium-duty example.
Coach and retrofit in Voith Electrical Drive System scope
Battery-electric coaches are repeatedly referenced in Voith's VEDS literature and the spokesperson is clear that they form part of the target market for the system.
For retrofit potential, they add that VEDS is already sold in Europe to repower suppliers including Orten Electric-Trucks and Pepper Motion. Both are based in Germany and are active in the bus market. "In the UK, VEDS could also be offered as a retrofit product," the spokesperson says.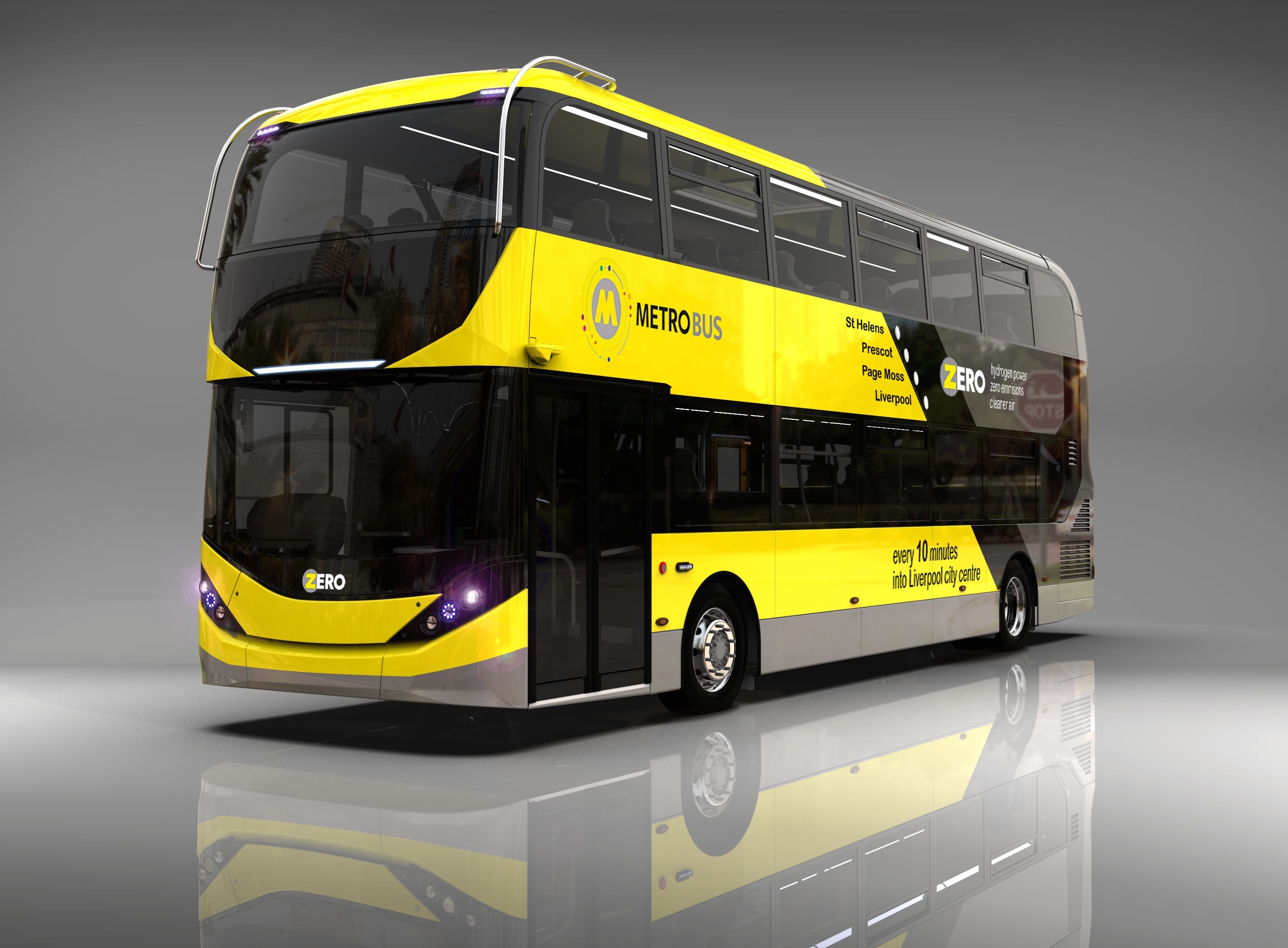 For charging options, both models of VEDS support inverted pantograph-based opportunity replenishment as an option.
The 'dual gun' rapid charging approach that is gaining traction on some vehicles will also be compatible, although that is currently in the development phase by Voith.
The OEM says that except for consumables such as dust seals and breathers, VEDS is designed to last the lifetime of the vehicle.
Visitors to Euro Bus Expo at the NEC Birmingham between 1-3 November who wish to find out more about VEDS will see the system's electric motor and inverter displayed on Voith's stand C88. An Enviro400FCEV will be present on Alexander Dennis stand D100.