In August, Newport Transport became the latest operator to partner with FlixBus, diversifying its work into scheduled coach services between Swansea, Bristol and Heathrow and Gatwick airports via the M4 corridor in South Wales. The addition of more vehicles later this year will further grow FlixBus' footprint in Wales.
Welcoming the move, some have since commented that more untapped opportunities lie within the country. But with a predominantly rural landscape, is there appetite to explore more scheduled coaching opportunities – and are the economics there to support it?
Partnership at core of Flixbus coach services in Wales
FlixBus UK Managing Director Andreas Schörling acknowledges that the growth forms part of "bullish" ambitions for coach travel on a global scale. FlixBus services in Wales launched in April 2021 following the company's entry into the UK during the COVID-19 pandemic.
"We are convinced, and wherever we go we see that the democratisation of transportation is really important," he says. "That holds true for Wales – we have brought our services to Wales, there has been fantastic pick up, and now through the partnership with Newport Transport, we are able to solidify that position and expand even further."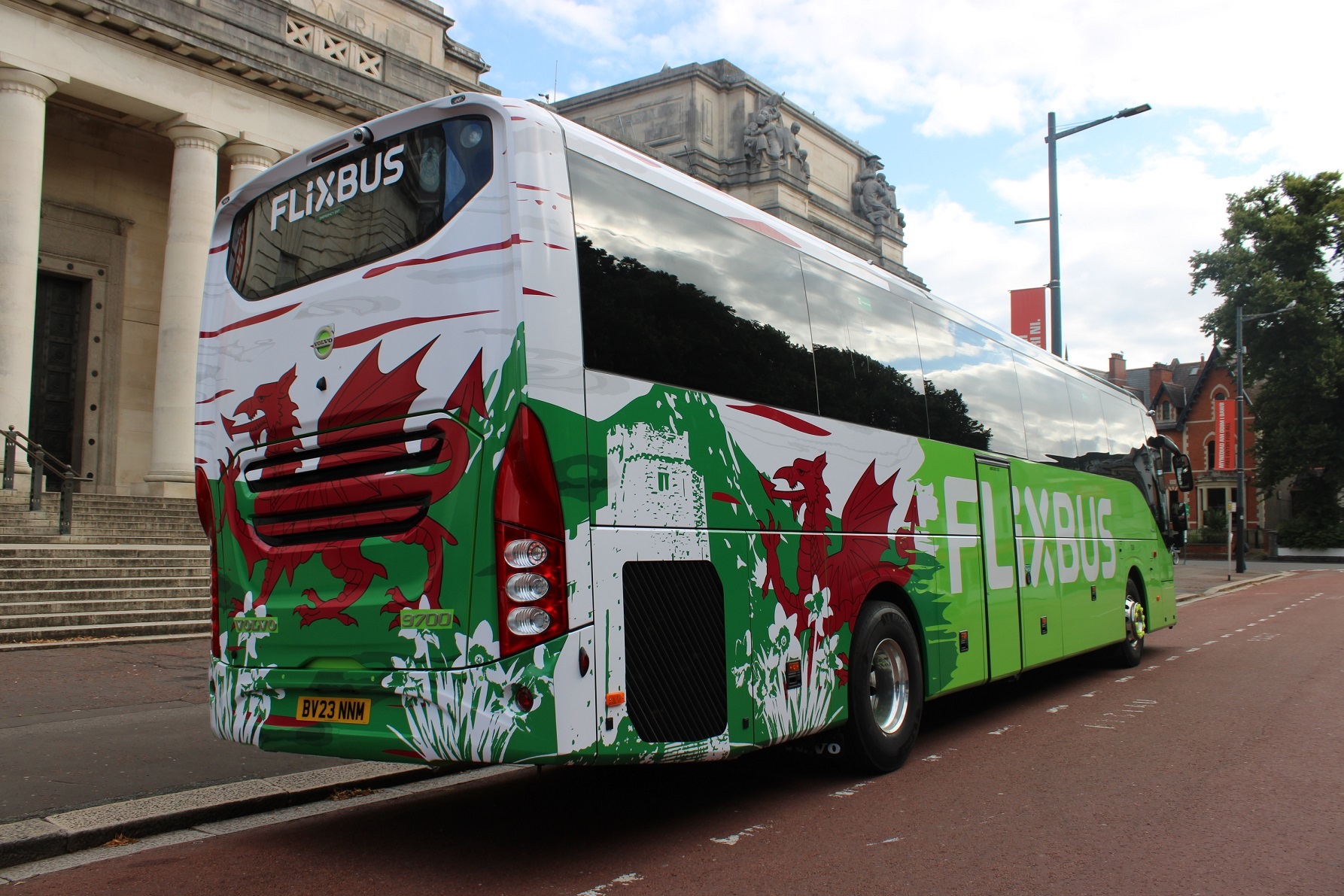 On whether there are specific areas in Wales that present opportunities, FlixBus is coy. But Andreas argues transportation is needed "everywhere", that coach has the potential to play a role, and that it has launched services into the South Wales market as a natural extension of its west corridor lines.
The statement has been clear that FlixBus seeks the largest coach network in the UK and as such it is exploring opportunities throughout the rest of Wales. "We think everyone deserves access to affordable, reliable transportation wherever they live," Andreas adds. "As such we are inclined and more than happy to work with any stakeholder that is sharing that same vision that we have.
"We realise that we are a big player, we have the ability to bring services to new regions. Equally, we are mindful about the fact that transportation is an ecosystem of stakeholders that are coming together. We are happy to engage with any stakeholders that also believe in the democratisation of transport."
The biggest challenge the company has faced so far is time, according to Andreas. "We are today already being considered in the same sentence as the legacy incumbent players in the UK, and we've only been around for two years. We remain committed to delivering on the target of building the largest coach network. We just need time to put those pieces together.
"We will not single-handedly be able to change the population density in Wales – but we will be able to bring our technology to optimise network planning, marketing and sales. This is an ecosystem that needs to come together. Our business model is based on the foundation of partnership."
Commercial case for expansion is all-important
Adventure Travel, subsidiary of Singapore-based ComfortDelGro, operates two permanently branded coaches for Megabus providing scheduled services in Wales. It also operators duplicate services for National Express (NatEx) on days when the latter has more passengers than its scheduled services can accommodate.
The company explored other opportunities in express coaching back in December 2019, when it teamed up with technology provider Snap to connect Pontypridd and Cardiff with London.
Snap – an online booking coach hire system – allowed customers to secure competitively priced seats against other major players in the region. Adventure Travel was one of the early operators of Snap in South Wales and ran services between Cardiff, Newport and London Victoria.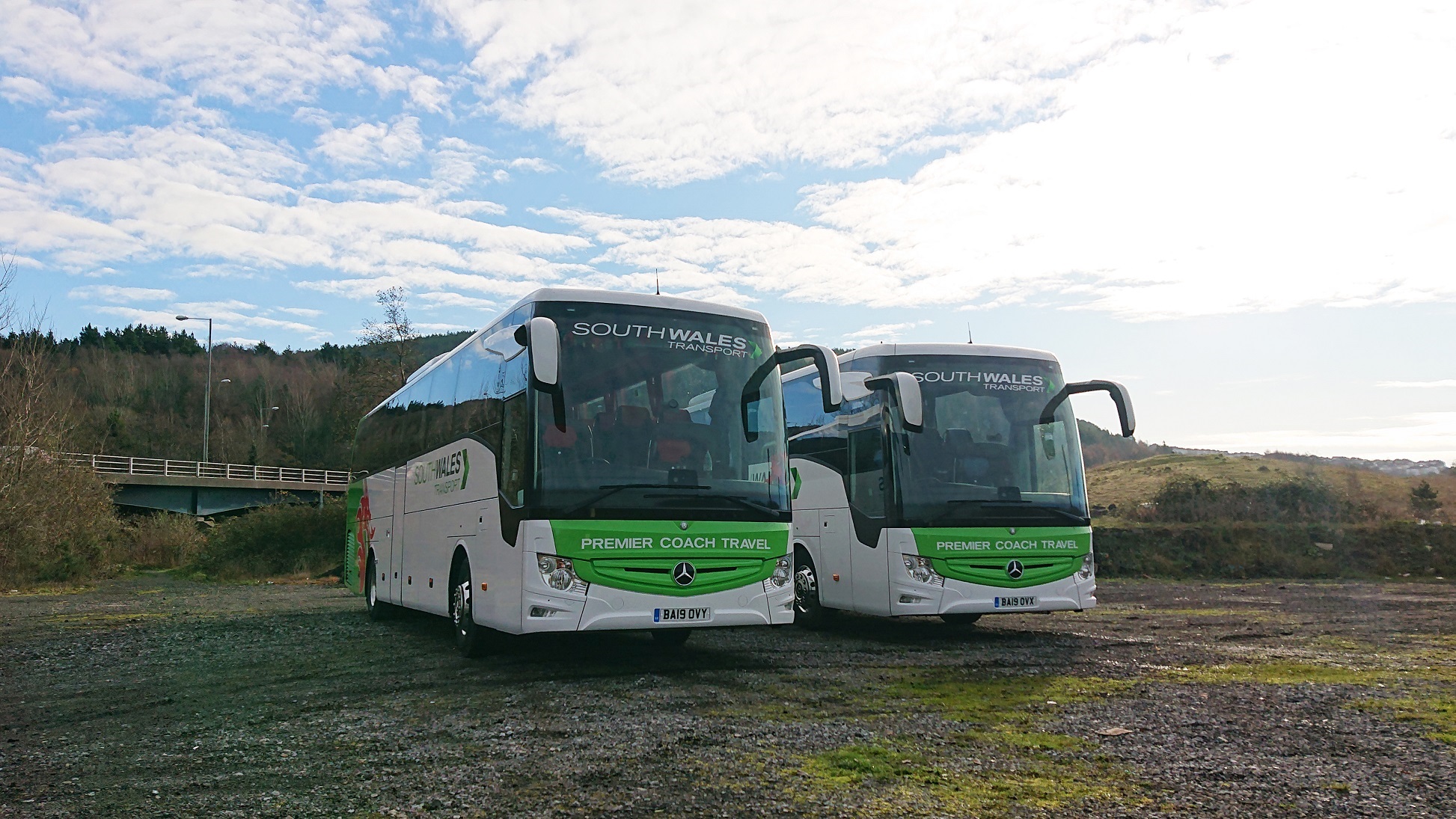 Managing Director Adam Keen reveals that that foray was cut short when passenger numbers fell short of expectations: "The numbers were not such that it was able to operate commercially. It just didn't really stack up. Snap was competing against established operators like NatEx. NatEx had the market share, and at that point, I don't think Snap was able to do sufficient work to be able to penetrate that market enough and fill the coaches up."
Adam argues that major hubs in Wales such as Swansea, Newport and Cardiff are well served by express coach services, with the likes of Megabus, National Express and FlixBus in those areas. The problem lies in the difficulty of making commercial express coach operation viable in the rural regions. This was a problem when running services for Snap, despite significant effort put into marketing, and a partner with suitable tech experience to seek out new coach markets.
"When we were running Snap back in 2019, we had a pickup in Pontypridd, before the coach got near Cardiff. We all assumed that that would be well patronised. In reality, it carried single digit numbers out of Pontypridd into London," Adam says.
High costs a concern for scheduled coach services within Wales?
It was not just Snap that struggled with attracting passengers. Adventure Travel also brings experience having operated the TrawsCymru T1C service, providing a vehicle between Aberystwyth and Cardiff at one journey each way per day.
"That route, in terms of cost per passenger, was phenomenally high," Adam says. "That is another example of a service that had lots of marketing, was operated in a branded vehicle, in a recognised brand, and Transport for Wales (TfW) did a lot of work promoting it. But despite that, it would only get busy on the days when sporting events in Cardiff. Other than that, it didn't cover costs on a commercial basis. There was a large subsidy attached it."
Where express coaching is concerned, Adventure Travel finds a safer niche in running coaches for established express networks rather than seeking out those new markets itself.
"We're much more comfortable providing a decent vehicle and an excellent driver for a company that is experienced in finding passengers to travel on them than we are finding passengers to travel on them ourselves," says Adam.
"Compared to the major groups, we've got a limited reach in the people we can promote to and market to. But it is worth mentioning that the scheduled express coach sector has seen significant growth over the last few years and it's conceivable that places which haven't enjoyed new services are making themselves known now.
"Coach travel is attractive, as it is both affordable and – for the most part – frequent. More work needs to be done to get people out of their cars, as the coach can be a great value relative to other modes, such as rail.
"Coach services represent a really viable alternative to the car now – they've seen a considerable rise in standards over the past years and it is increasingly noted and accepted that they represent a much more environmentally friendly way to travel."
TrawsCymru: Where long-distance buses act as coaches
The TrawsCymru network presents a unique feature of the Welsh network. John Pockett, Advisor to Coach and Bus Association Cymru (CaBAC) and former Confederation of Passenger Transport (CPT) Cymru Director, notes how the government-sponsored network of buses is touted by some as a "coach experience", that uses interurban buses. "There's a link between longer distance bus services and coach services. They're similar," he says.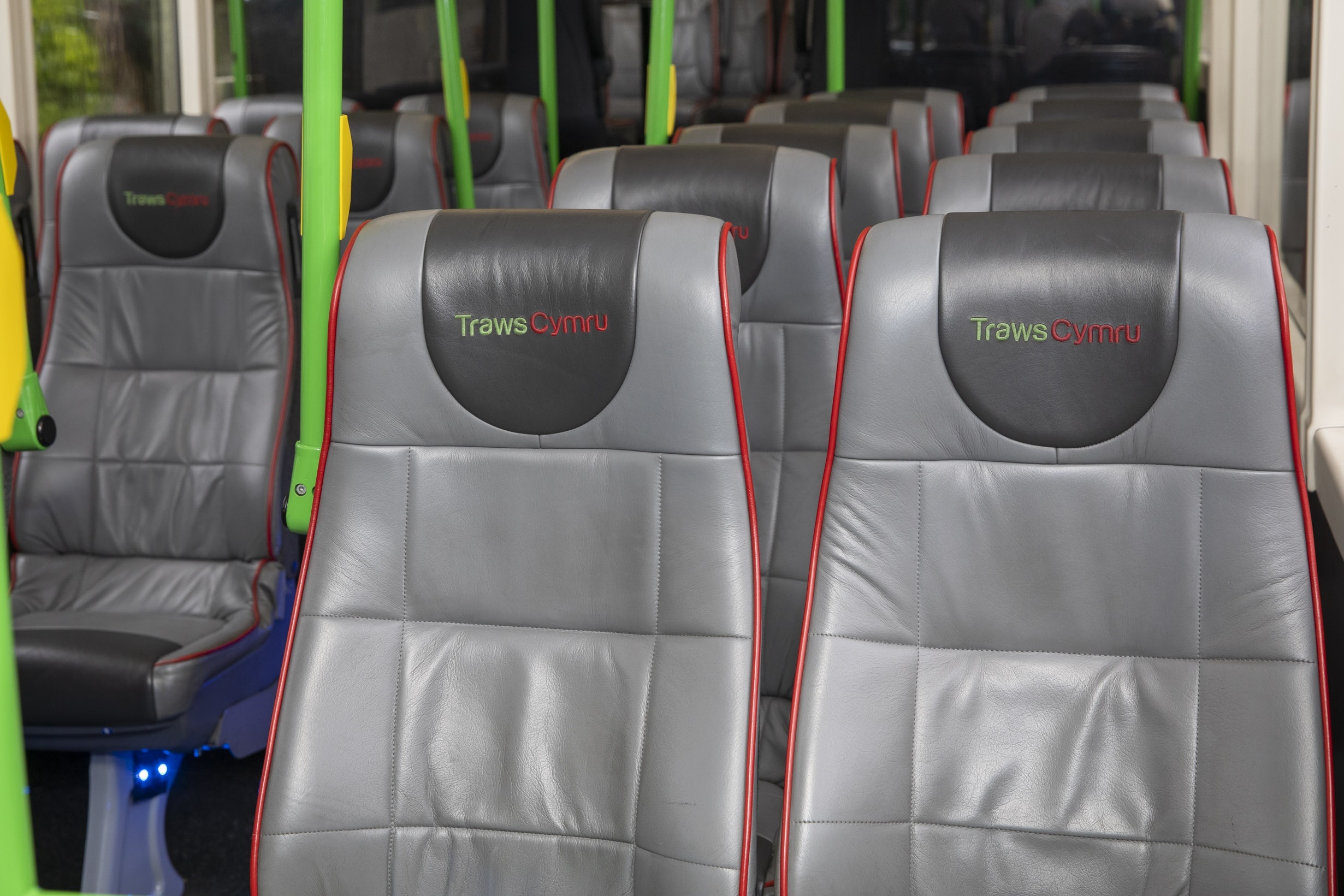 John adds that such vehicles "plug the gap" rather than fulfil a true coach service, but do present an obvious market for scheduled coach services in Wales, where such vehicles can better serve rural areas than rail. He notes also that many service buses in Wales are registered by family companies that began as coach operators, while a number of routes formerly operated by larger groups have since been withdrawn.
John shares figures from January that show a 2% increase in network coverage by SMEs since 2018. "Both sectors have reduced services, but the percentage of what is left is increasing in terms of SME-run services as opposed to the big operators," he adds.
John's chief concern now, as a representative of CaBAC, are threats of greater control by TfW, which he fears will favour larger groups and threaten those smaller enterprises.
"Fundamentally, when CaBAC did a response to the consultation on the proposals, the government said in its consultation document that the franchising process could see a number of operators fall by the wayside, because it could be expensive to put a franchise bid in. That seemed to slant it in favour of bigger companies. A smaller operator couldn't take the hit of losing a franchise it had spent thousands of pounds on bidding for.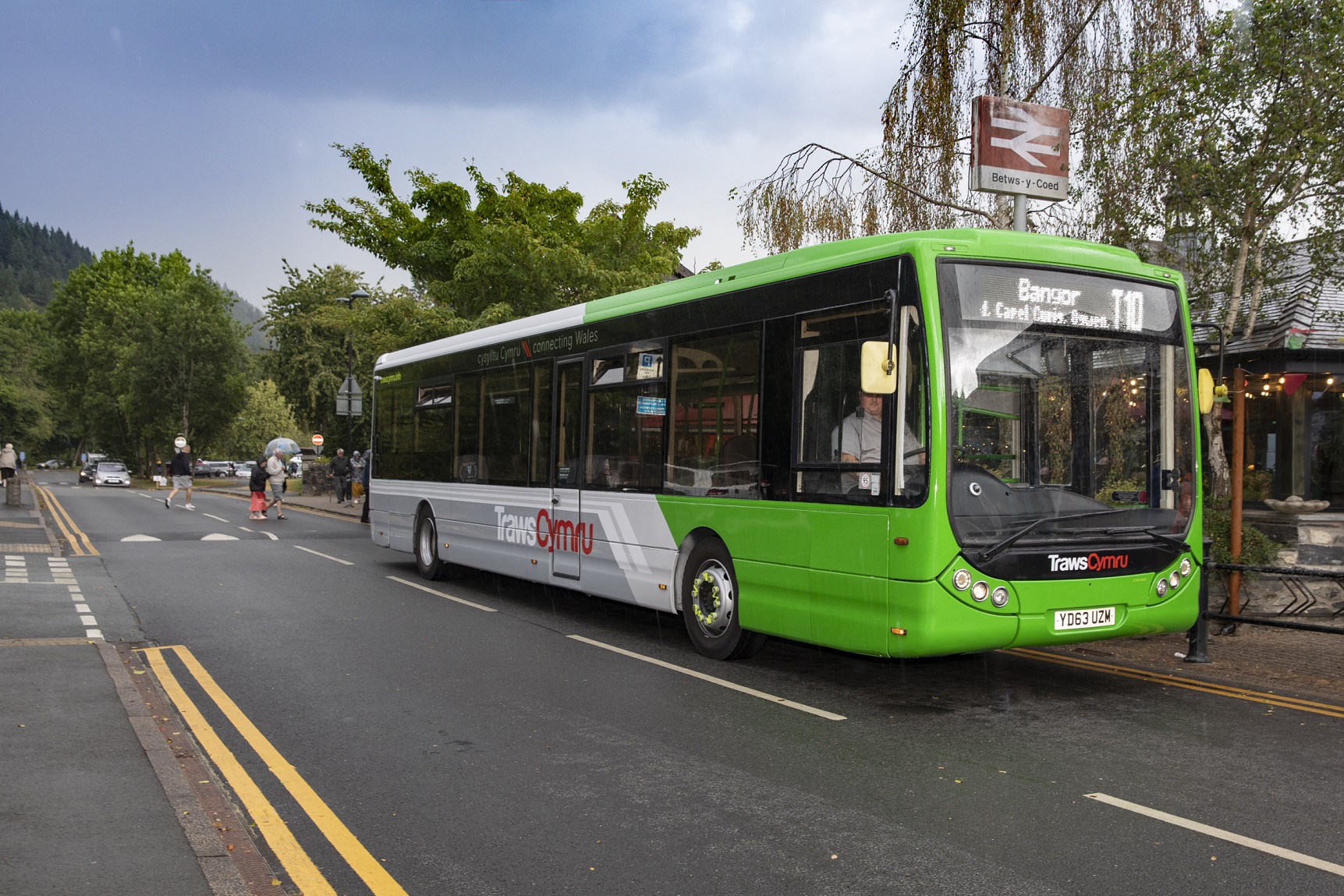 "My plea has always been to look after the smaller and medium indigenous operators. A lot of the money that the bigger operators get goes outside Wales. It would be interesting to know what money has gone out of Wales and what has remained here."
However, withdrawal from bus services could see some of those smaller companies concentrate on coach. That may open other opportunities. But John notes that the smaller operators across Wales comprise the backbone of the network. "Bigger operators focus on the urban areas with larger populations while the small businesses are often longstanding and substantial employers in their own areas," he argues. "They contribute a lot more than just coach and bus services.
"Wales can be very proud of its coach operations. The operators stand as some of the best in the UK. We've got a foundation on which to base good coach services here, and while we don't know what the economic situation will be in the future, I would hope that the splendid Welsh coach operators in Wales are well positioned to take advantage of any growth that may transpire – but they need a helpful supportive government approach."
PSVAR highlights 'inadequacies' of coach service provision
South Wales Transport is one operator that turned down the opportunity to work with FlixBus on its scheduled coach network in Wales. Director Bev Fowles acknowledges there is a demand for north-south travel and other connections to Mid Wales and the UK.
But he adds that there is adequate provision on the southern coast at present with the three major operators. "Most have done their homework and operate the routes that exist. TrawsCymru is heavily subsidised, but the other three (Megabus, Flixbus and NatEx) are commercial. There has been a dominance of NatEx for decades and its derivatives. There are probably not too many new opportunities."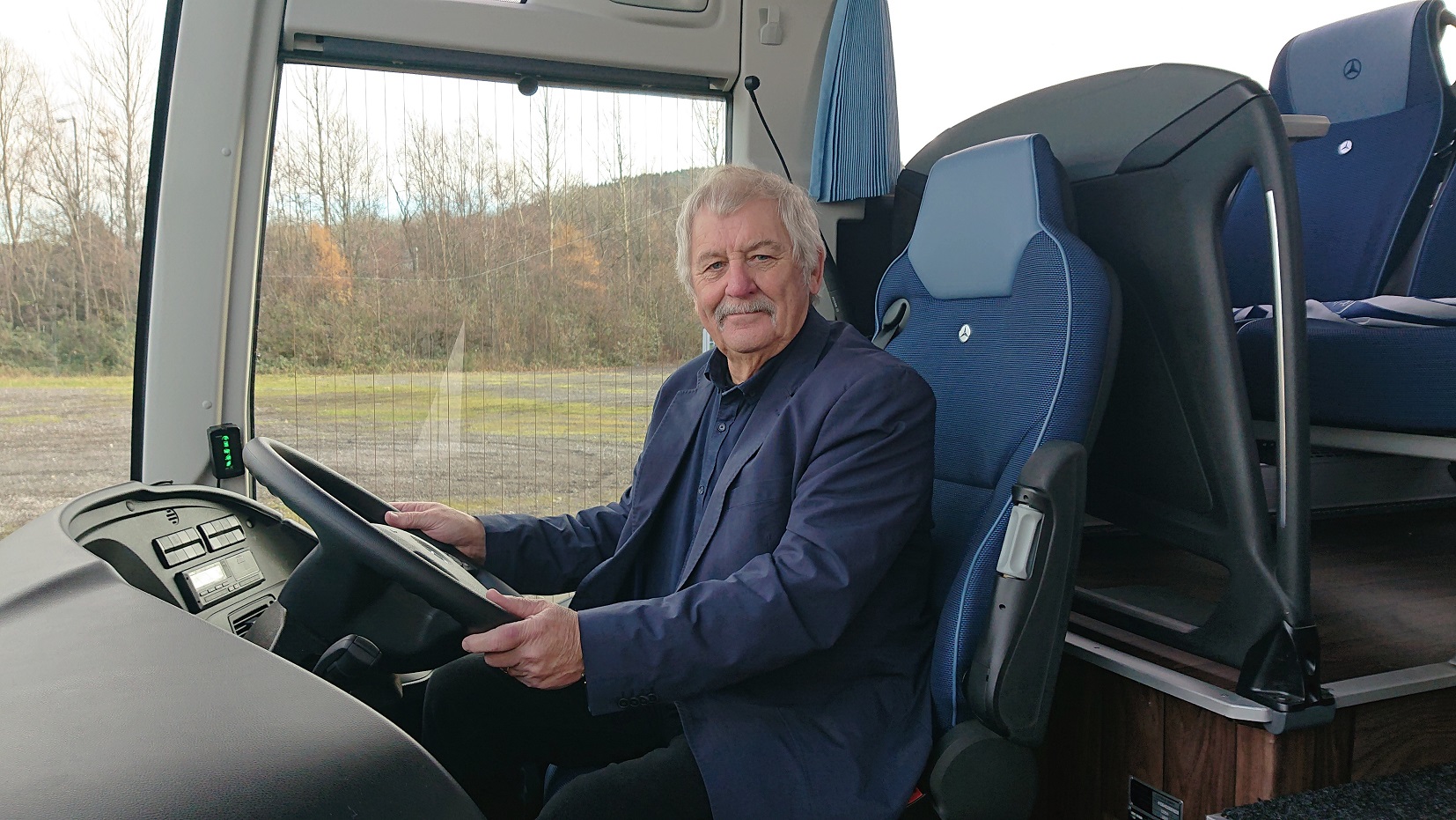 Bev believes that any gains that could be made with a north-south connection are hampered by an "inadequate" road system. "It probably hasn't changed in the last 50-60 years," he argues. "If you want an efficient transport system, the shortest distance between two points is a straight line. There aren't too many of those in Wales."
Bev is also Vice Chair of CaBAC and reveals the trade body has continually brought these concerns to TfW, to little avail. One area of focus has been the difficulty in deploying wheelchair-accessible coaches on those roads where infrastructure does not support them.
"It's extremely difficult for a wheelchair accessible coach to pull up at a bus stop anywhere other than the bespoke bus stations," he says. "As such we bring this to the government's attention all the time."
In a further point on how the TrawsCymru network could be improved, Bev points to comparative long distance scheduled services in Europe, which are typically performed by coach.
"Wales has probably got another first in that it's the only country that runs buses for that," he says. "I don't think that's the right way to approach increasing of patronage. TrawsCymru will always struggle as it is seen as a bus instead of a coach. A coach would provide better comfort, and better journey times."