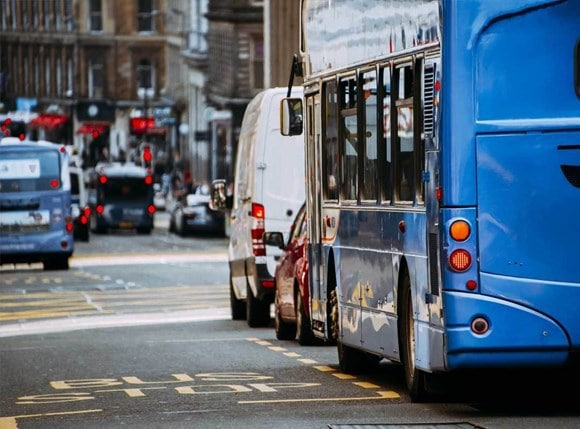 The Scottish Government has approved £63m to maintain and increase bus services in the country between 17 August until 8 November, Transport Scotland has announced.
The 12-week funding package extends the eight-week £46.7m figure already provided to ramp up bus services since 22 June.
Everyone must 'play their part'
With schools expected to return next week, the funding will help operators provide an 'uplift' in services as demand increases but social distancing measures remain.
The package is eligible to all operators through an opt-in scheme. It will make up the difference between operator revenue and the cost of running increased services, with a focus on key routes where demand is highest.
Cabinet Secretary for Transport, Infrastructure and Connectivity Michael Matheson says: "This funding for bus services is vital in keeping Scotland moving during the coronavirus COVID-19 crisis.
"This additional funding of up to £63m seeks to support people reliant on bus services by anticipating their needs and keeping them safe, by providing an uplift in bus services with physical distancing measures in place."
Mr Matheson urges those who are able to work from home and access services locally by walking and cycling to continue to do so.
CPT Scotland welcomes funding
The Confederation of Passenger Transport (CPT) in Scotland has welcomed the funding announcement. Director for CPT Scotland Paul White says:
"CPT Scotland is pleased the Scottish Government has recognised the continued role the bus network plays in helping people return to work safely.
"This funding will enable the delivery of a comprehensive bus network in the coming weeks and months. The funding announced today will be critical to ensuring the right level of resources are in place to serve communities with the bus services they need."