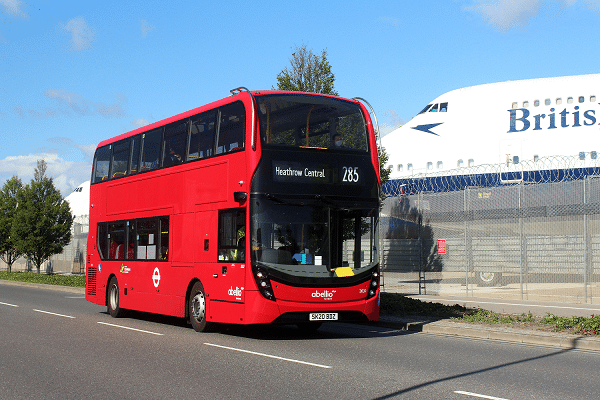 21st Century is connecting Abellio London's 852 buses and 77 ancillary vehicles to its Journeo Edge internet of things (IoT) gateway. That will enable them to communicate via 4G with Journeo's cloud-based video management software and services.
It is the first fleet-wide adoption of cloud-based video management services in London and extends a relationship between Abellio and 21st Century that was established several years ago.
Connecting Abellio's buses to the Transit module in the Journeo portal will increase the scope, power and functionality of the operator's onboard data. It provides real time access to CCTV footage, reducing the time taken to gather evidence from days or weeks to hours. Journeo technology will also enable Abellio to monitor vehicle diagnostic information, informing it of issues that may require attention. That extends to the state of charge of battery-electric buses.
Says Abellio London Engineering Director Jon Eardley: "Journeo's innovative technology, software and services have been integrated into our business systems for a number of years, helping us to improve safety and efficiency at the same time as enhancing the passenger travel experience.
"The addition of Journeo Edge gateway and advanced modules unlocks further system integration potential and will serve as a fantastic platform for further IoT technologies to keep our fleet connected."
Adds 21st Century Director of Fleet Systems Mark Johnson: "We are delighted to be working as technology partner with Abellio and delivering the first fleet-wide bus deployment in London of cloud-based video management and software services.
"A growing number of operators are adopting out solutions to improve performance and to drive down costs where we are able to combine end-to-end security and scalable architecture with intuitive software and responsive support services."