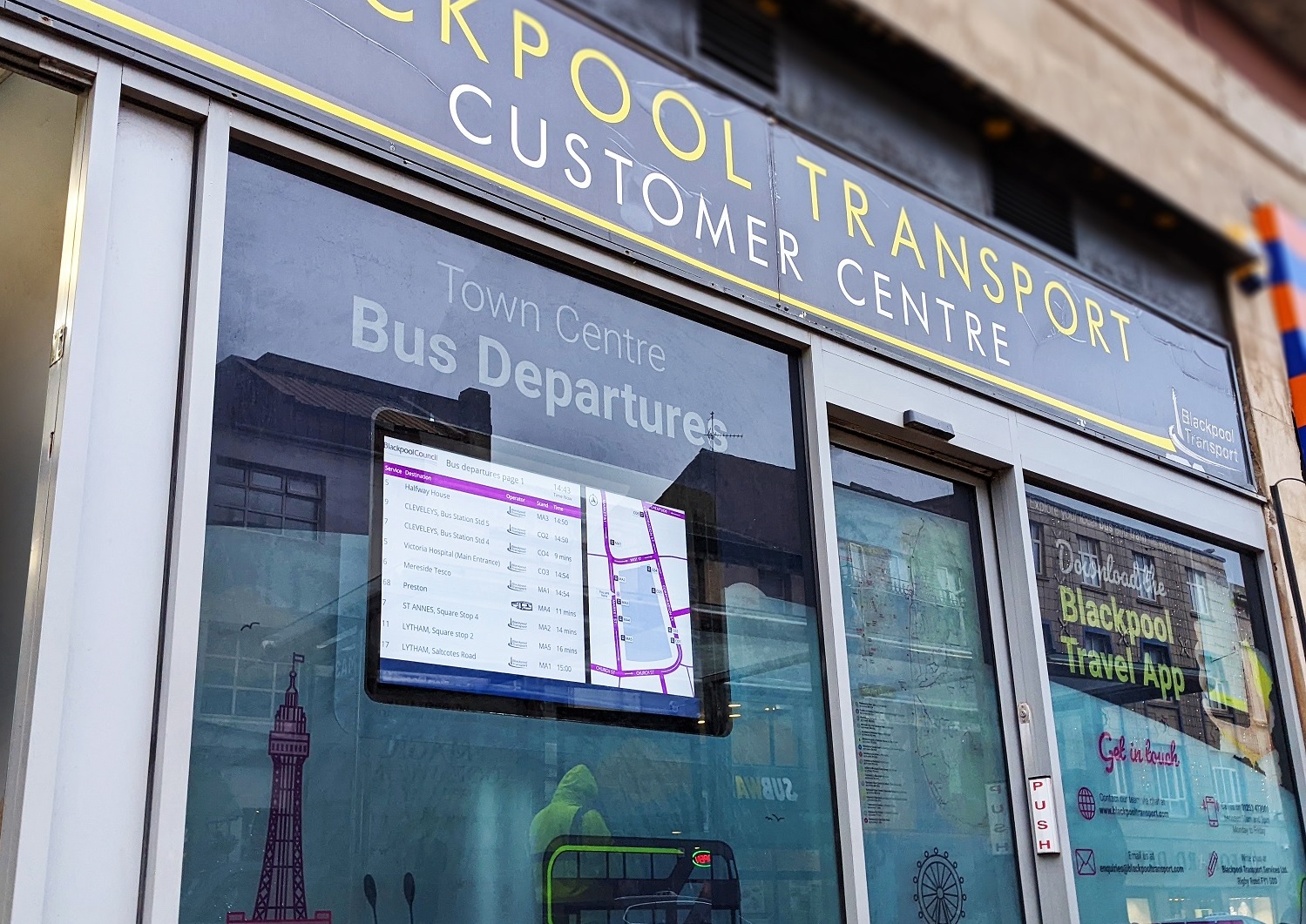 Real-time information for Blackpool Transport and Stagecoach buses serving the Fylde resort's town centre is now being provided by a large display. Along with the accompanying software system, it has been installed by Journeo and forms "an insight into the potential of the technology," says Blackpool Council, which plans to expand real-time bus information provision in due course.
The display is within the window of Blackpool Transport's currently-closed customer service centre on Market Street. The package has been funded by Blackpool Council's Local Transport Plan. Live journey times were previously only available for both operators' services within their respective apps. The local authority points out that the new screen particularly benefits passengers that have no access to such technology.
Blackpool Council now hopes to roll out further real-time displays. That will include via shelter-mounted units at key stops, and through free-standing 'totem screens' around the town's new tram terminus as part of the Talbot Gateway Phase 2 development, which is scheduled to open later this year.
Those totem screens will be interactive and display live travel information for buses, trams and trains as well as maps, points of interest and other messaging. The work is part of Blackpool Council's efforts to promote sustainable travel where possible after it declared a climate emergency in 2021.
Each operator involved in the real-time information provision via the new screens has welcomed the development. Blackpool Transport Managing Director Jane Cole says that it "is the next step in making bus travel even more accessible than ever before," while Stagecoach Merseyside and South Lancashire MD Matt Davies has also acknowledged its value in encouraging patronage.