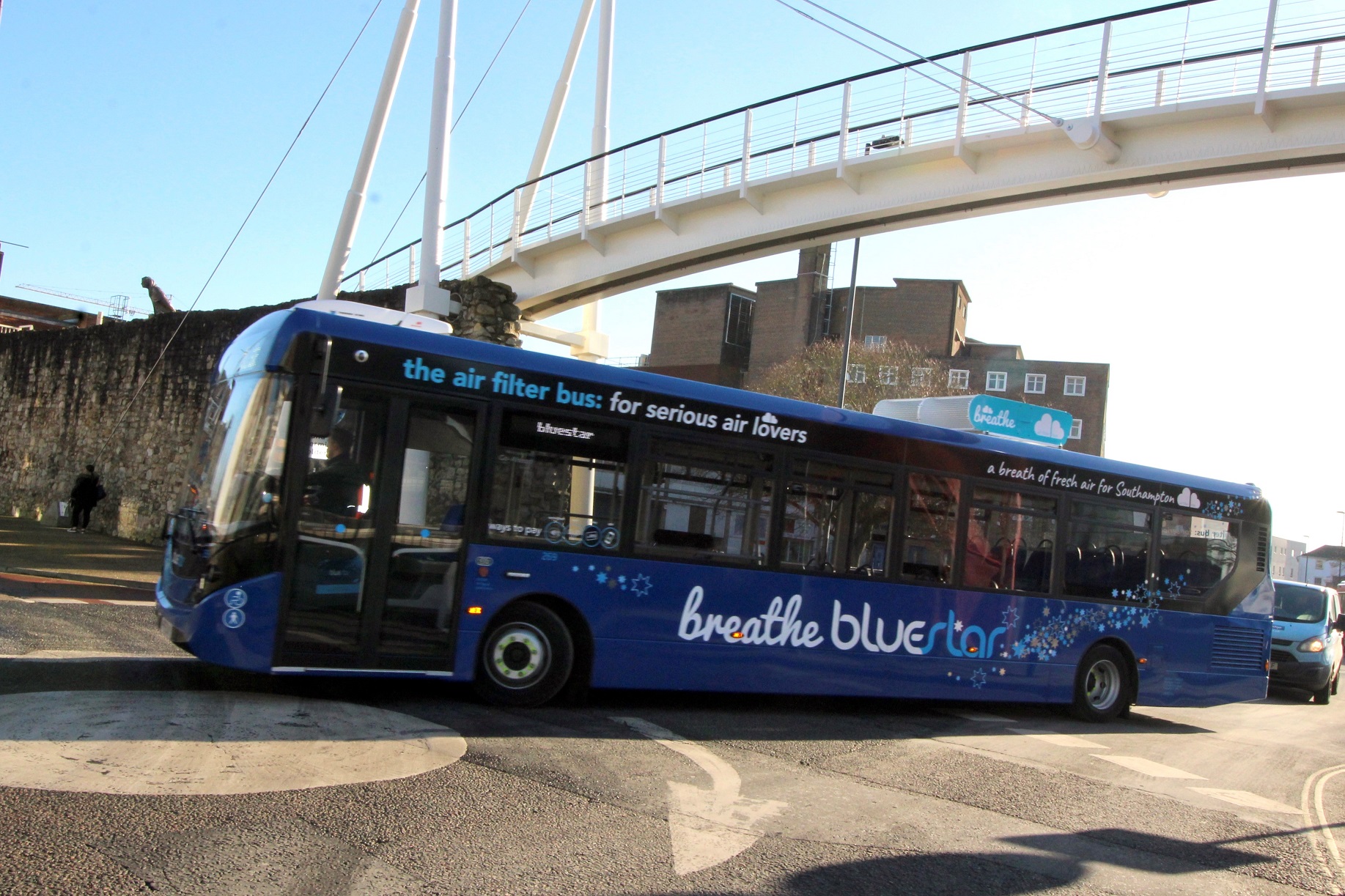 Go South Coast has already recruited over 140 new employees for its Bluestar operation in Southampton in readiness for significant growth when First Bus ends its operation there next month.
Bluestar will introduce new routes in the city from 19 February to mitigate First's exit. It says that of the new employees, around half have agreed to move from First. The remainder are individuals who are either new to or returning to the industry.
The operator adds that incoming employees have been generated by recruitment events called after First announced its decision to leave Southampton. Those "have exceeded all expectations," but that Bluestar is still seeking more new starters
Buses necessary for the increased service provision have also been sourced, with a Bluestar spokesperson confirming that they will all arrive from within Go South Coast and the wider Go-Ahead Group. None will be purchased from First. Six new routes will be introduced by Bluestar from 19 February.
Success of the recruitment events has also meant that one of those services will run four times per hour rather than three as first anticipated, says Go South Coast Managing Director Andrew Wickham. Another will see its frequency increased from that currently provided by First, and have a Sunday service introduced, while an existing Bluestar route will gain a handful of additional evening trips.
Growth in Southampton will represent a second major expansion for the Go South Coast network in around six months. In August 2022 its Morebus arm stepped in quickly to take on many services in Bournemouth previous operated by Yellow Buses after that business collapsed, with a rapid operation mounted to recruit staff.
First Bus cited difficulties with rebuilding patronage on its City Reds-branded network in Southampton as a reason for closing its operation there, adding that the business had "not been sustainable for some considerable time." It described the Southampton bus market is "competitive" and claimed that insufficient usage exists to support the current level of provision.
When that announcement was made in November 2022, Go South Coast immediately announced its own intentions, with Mr Wickham saying then that it aims to "transform Southampton bus services for the better over the coming months and years."