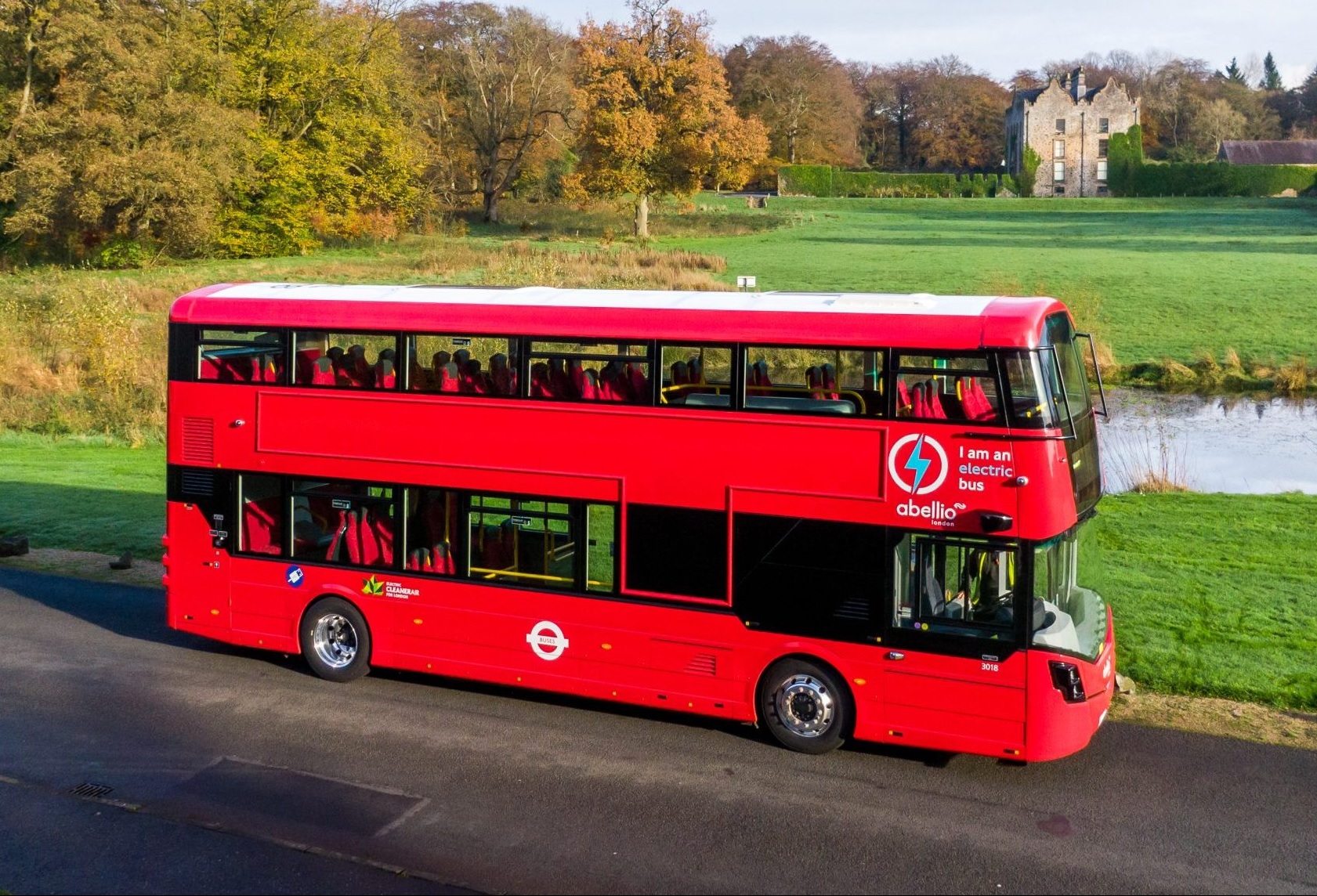 Finance provider Rock Road has entered the zero-emission bus market with what it says is a "disruptive approach" and a "light touch" product. That has seen it fund the 30 Wrightbus StreetDeck Electroliner battery-electric double-deckers delivered to Abellio London for Transport for London route 111 between Heathrow Central and Kingston.
Rock Road claims that the agreement represents the first non-recourse special purpose vehicle finance for zero-emission buses in the UK. It involves a consortium led by Rock and the Mayoral Energy Efficiency Fund, managed by Amber Infrastructure. Senior debt is provided by the Greater London Authority and NatWest.
Rock Road is a subsidiary of Rock Rail, which according to its website is "an independent developer, owner and asset manager of rolling stock and other rail infrastructure."
Rock Road's approach to financing zero-emission buses takes residual value "beyond the initial lease." The supplier says that it also has a bespoke battery strategy that takes on the cost risk of replacement. That allows the operator to benefit from both advances in battery technology, and opportunities from repurposing replaced batteries.
The finance business says that it wants to use the project with Abellio Bus as a launchpad for the funding approach within the capital and further afield. It cites vehicle orders placed as a result of the Zero Emission Bus Regional Areas scheme in England as potential opportunity, but adds that procurements lacking third-party funding are also of interest.
"Rock will also continue to keep close track of [bus] franchising as it becomes more widely adopted around the UK, and aim to support local transport authorities and operators in accelerating the UK's transition to a nationwide zero-emission bus system," it adds.
Mark Swindell, CEO of Rock Rail and Road, adds that the decision to enter the bus market was made at the COP26 climate change conference in 2021. "We set out to provide operators with a new type of funding for zero-emission buses that reduces the impact on balance sheet, allows operators to retain full control over their fleet, and absorbs two key risks: Residual value and battery replacement."