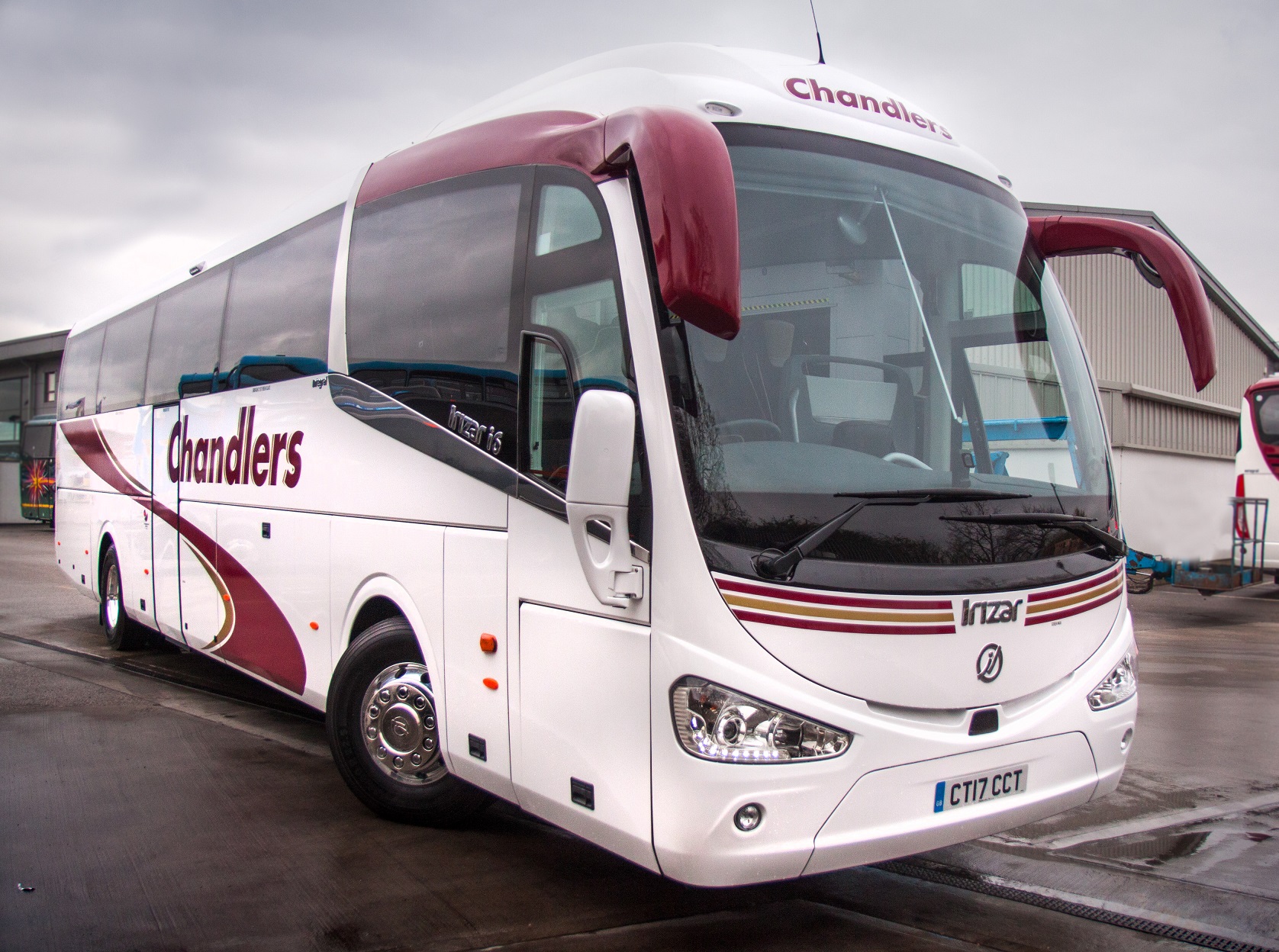 Chandlers Coach Travel has reported good results with TruTac compliance products that are offered in conjunction with the Confederation of Passenger Transport (CPT).
The Westbury, Wiltshire operator uses TruTac's CPT Tacho Analysis and CPT Licence Check services, with the level of detail and simplicity that comes with both generating praise from Chandlers. It first invested in CPT Tacho Analysis to manage compliance and drivers' hours but has leveraged the detail contained within the reports generated.
Chandlers Coach Travel runs 14 large vehicles along with some smaller minibuses. Operations Manager Colin Inman says that the recommendation of TruTac products by CPT was part of the operator's decision to go with the supplier, adding that it has used other such compliance products previously.
"We invariably use the software for the Working Time Directive (WTD), tachograph reporting, drivers' hours, driver licence checks and Driver CPC cards – but it covers all sorts. We have taken it a step further now and we are looking more at what the reports can tell us so we can find efficiencies," says Mr Inman.
"It is probably the easiest software to use, but more than anything else, it is the people behind it that we have always found excellent.
"The backup that we get from TruTac's support team is second to none. I have asked for reports showing missing mileages, I've asked for more detail on WTD reports – sometimes in graph form – and I've asked for reports showing drivers' working days and their rest days. Whatever it is, TruTac has supplied it quickly and efficiently."
TruTac says the CPT Tacho Analysis software is specifically for PSV operators and based upon the PSV375 rule set. It is a web based, automated digital and analogue tachograph analysis reporting system that creates reports and driver risk scores. It is also approved by the DVSA Earned Recognition scheme.
CPT Licence Check is a driving licence verification service. It integrates with CPT Tacho Analysis and all other CPT-approved modules provided by TruTac, and checks UK driving licences for compliance and insurance purposes.
CPT members receive a 20% discount on TruTac standard prices.