Bus reregulation is a major component of reform proposals aired in Transport for Strathclyde: A new public transport network, a discussion paper that has been published by Strathclyde Partnership for Transport (SPT).
It advocates the creation of region-specific legislation that will enable "transformative change" to public transport in the area covered by SPT, with integrated, centrally managed services and a unified brand and ticketing at its core.
The paper notes that the Transport (Scotland) Act 2019 already awards powers that may help SPT and local transport authorities to address some issues facing public transport across Scotland. Those include an ability to form municipally owned bus companies and franchises. But it adds that in Strathclyde, "there needs to be a radically simpler new model" for SPT's aspirations to be delivered.
Forewords from SPT Chair Cllr Dr Martin Bartos and Vice-Chairs Cllr Alan Moir and Cllr David Wilson open the paper. Cllr Dr Bartos says that that while the document is not a final prescription and that "it may not delight everyone," he hopes it will "stimulate and lead debate on how to transform our public transport in Strathclyde."
Transport for Strathclyde proposals rely on new legislation
Proposals revolve around what is described as a Transport for Strathclyde (Scotland) Act. It would enable SPT – slated to become Transport for Strathclyde (TfS) under the work – to manage and specify the region's public transport network. TfS would be "a more empowered Regional Transport Partnership with new powers defined by the [new] legislation," the paper says.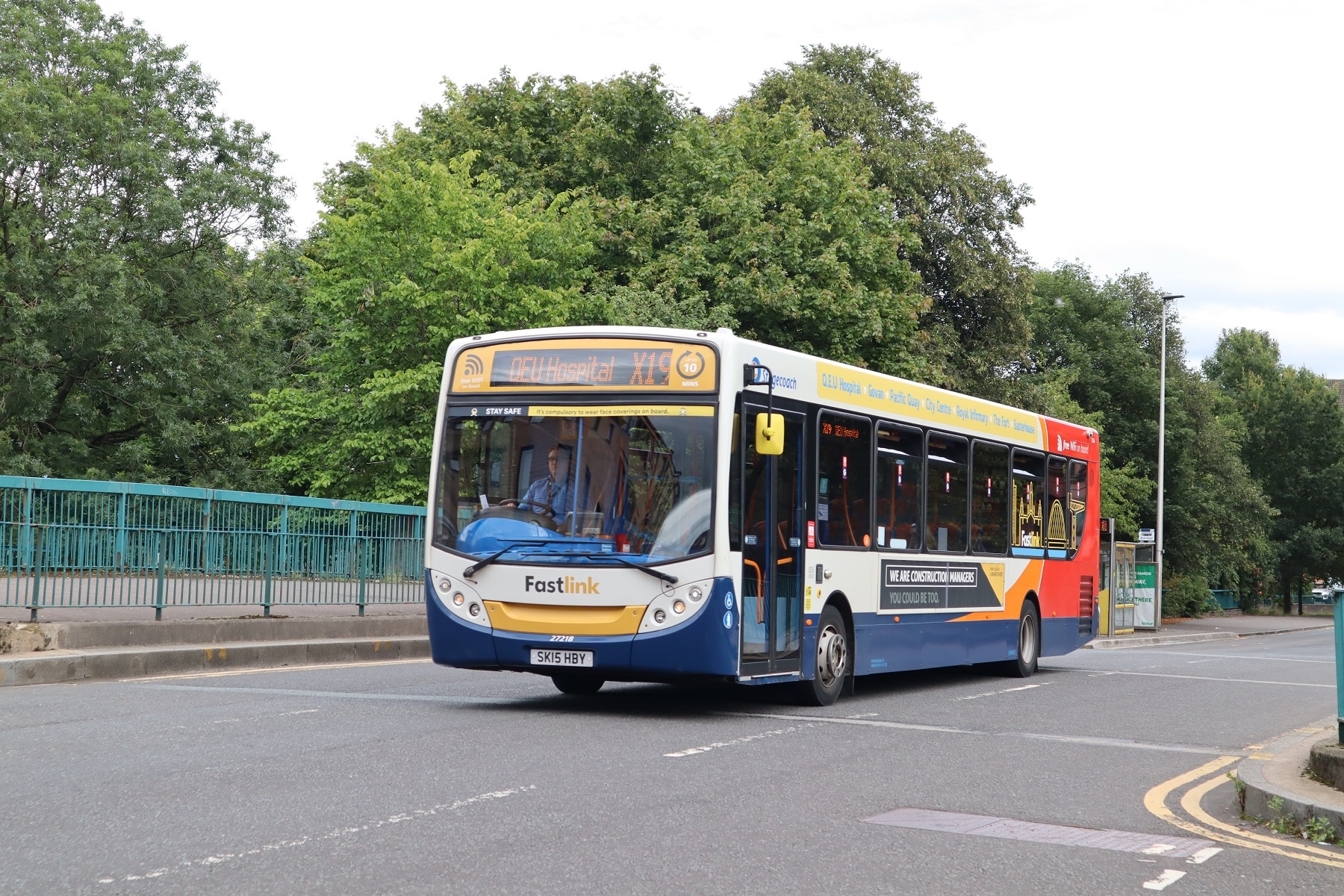 Most significantly for the bus industry, it is anticipated that such a shift would see operators – either private, public or from the third sector – bidding to run "mileage in a portion of the region and to a… standard defined by [TfS]."
The paper claims that the current mix of operators is "muddled" and that "the focus needs to be completely shifted from this profit-led approach to a smart and passenger-centred model."
Such a change would involve operators running services defined by TfS as part of what the paper terms "a draft public transport social contract." In return for what it says would be "fair recompense, flexible arrangements and management of risk," operators would be required to:
Deliver a network with the timing, capacity and route plans that TfS defined for passengers
Work with TfS and roads authorities to provide safe, reliable and attractive services to quality standards that TfS defined on behalf of passengers
Work with government and TfS bodies to ensure the necessary investment in and adaptation of fleets and operations to deliver on regional and national priorities, including climate commitments and pollution reduction.
The paper does not make any suggestions about how journey times will be improved through congestion-reducing measures and nor does it outline any policies for bus priority.
A resurrection of the Strathclyde Buses name as a single brand in the region is floated by the document. That name was last used in 1998 by Glasgow's largest operator, which was a forerunner of the current First Glasgow business. It is not disclosed whether the brand will also utilise the previous orange and black Strathclyde Buses livery.
Managing bus network 'the greatest challenge' in transition
Managing Strathclyde's bus network "presents the greatest challenge" to forming a coordinated public transport offering in the region, the paper continues. It is these concerns, and others, that generate the need for region-specific legislation, it claims.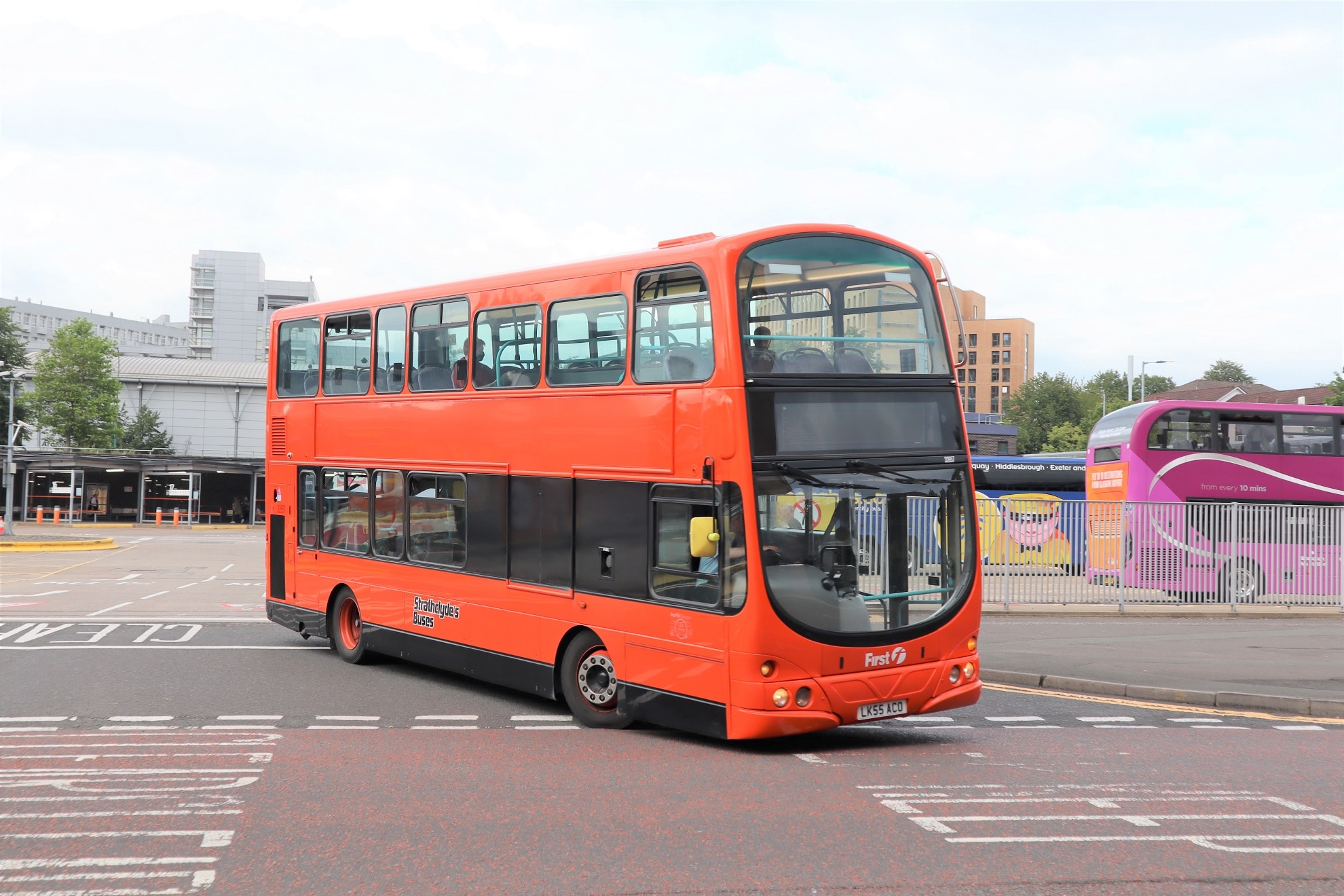 How the changes to service delivery mechanisms that are floated will be financed is for further discussion.
Detailed modelling will be needed and the necessary mechanisms and options "must be developed to provide TfS with the resources required," says SPT.
The document adds that a split between fare revenue and money raised by local or central government through taxes and business contributions "is a matter for discussion." But sharing the collective burden across a range of sources "is likely to be the best and fairest way of piecing together a sustainable financial model."
New legislation to facilitate its aims "is a big ask," the paper accepts. But while noting that the document acts as a starting point for the future of public transport in Strathclyde, SPT is already asking for contributions to that dialogue by email.