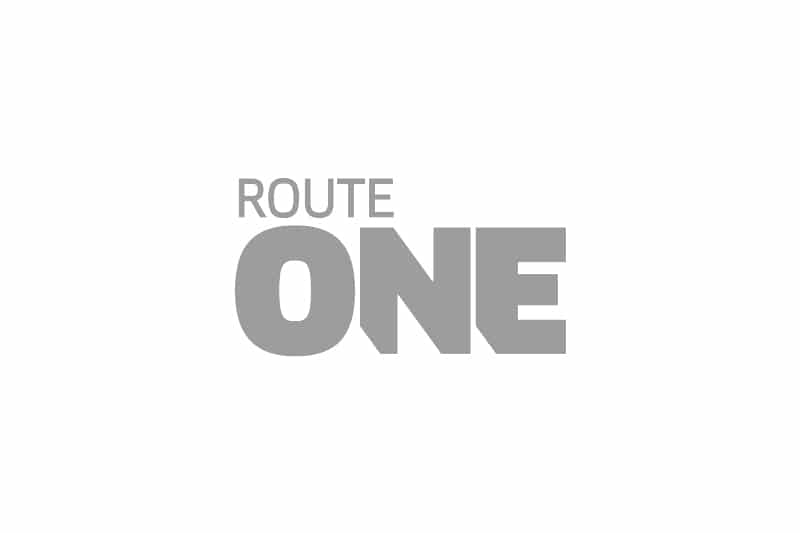 With so many transport connectivity solutions in cities, it is surprising how few intercity links there are for people to choose from – cue Sn-ap
Launched in October last year, and the brainchild of CEO Thomas Ableman – former Commercial Director at Chiltern Railways – Sn-ap is a revolutionary concept that offers intercity coach travel at 'pocket-money prices'.
So far, it runs return routes from Nottingham and Derby to London with the vision and possibilities to expand, enabling customers to travel anywhere at anytime, while giving family-owned operators the chance to utilise already-owned assets – their vehicles.
The man behind Sn-ap
With 14 years of experience in the public transport industry working for National Express and Chiltern Railways, Thomas not only recognises how difficult it is for family-owned operators to expand, but also the lack of choice passengers face when wishing to travel between cities.
Says Thomas: "What I realised is that there are about 30,000 coaches in Britain and the vast majority are owned by family-owned firms that often have no access to the intercity market at all.
"If a person wants to go from any city in Britain to London, they'd normally have the choice of a government-sponsored rail franchise and two national coach networks – the choice simply isn't there."
With the population in cities increasing and fewer people obtaining driving licences, transport connectivity has been heavily invested in and is better than ever. But the same cannot be said for intercity links.
"Twenty years ago 48% of young people took out driving licences, but today it's 33%," says Thomas. "The choices in connectivity solutions mean that young people in cities expect higher quality and more choice and they get it, but when they want to take an intercity journey nothing's changed – it's like it was 30 years ago."
Thomas has seen this demand as an opportunity to create a solution that provides people with 'better choice, better quality, and better connectivity between cities'.
A first-rate team
"The idea for Sn-ap just popped into my head in July 2015," says Thomas.
He then spent months discussing his idea with as many people as possible – some in the industry and many not.
"I asked each person 'please tell me why this cannot work' – no one could tell me it definitely would work, but they could tell me why it wouldn't," says Thomas. "I had conversations with people I trust, people I feel who are best in kind in their field."
These people included Rob Brighouse, Managing Director of Chiltern Railways at the time, Christy Stewart-Smith, who was the Managing Director of a marketing and advertising agency, and Tom Moreton, the founder and owner of a digital agency.
Once they heard Thomas' proposal they all wanted to be a part of it, and now Rob is Sn-ap's Executive Chairman, Christy is Sales and Marketing Director, and Tom is Product Director.
Says Christy: "When Thomas told me his idea I thought 'this could work, it could really change everything' so it's incredibly exciting to be a part of it."
"I have this stunningly good team, entirely self-recruited which I am so proud of," says Thomas.
How it works
Sn-ap is a mobile optimised website. Customers put in the location they want to go from and where to and it provides them with a series of connection options that have already been created by other customers.
"They will always see a coach on the website that matches their requirements – the nearest pick-up that we serve, dropping them off at the nearest drop-off point to the locations they identify," says Thomas.
It will also show other similar journeys ordered by a whole series of different formulas based on journey times, location and distance.
Some journeys might not necessarily be confirmed – ones they call 'still building' coaches – as not enough passengers have booked onto it, but customers can still book that coach, increasing the chance of it being confirmed.
"We confirm the journey when there's a commercial case to run that coach," says Thomas. "We then put out a request to our network of operators to say 'who wants this?'."
Customers pay directly via the website and they are charged a price that is set by Sn-ap.
"The price we charge customers is set at a level that when we fill the coach we can afford to hire a coach at another price and we offer that price out to operators," says Thomas. "So we specify the price and if an operator wants to run it they bid for it and then we choose on the basis of star ratings from customers."
Passengers aren't confined to just one pick-up and one drop-off point per city.
Says Thomas: "We choose a number of locations that we are happy to pick-up and set-down, and there is quite a large number in Nottingham, Derby and London."
"There are no major detours along the way," adds Christy. "The coach picks up from three or four logical bases in a straight line, then it goes direct to the destination, dropping off at three or four locations."
Getting started
With Rob, Christy, and Tom on board, Thomas handed in his notice at Chiltern Railways at the beginning of 2016.
Says Thomas: "We all came together as a team in April 2016 and ran a series of small-scale trials to test Sn-ap from an operational perspective."
Every aspect of Sn-ap has been built in-house.
"Lots of companies outsource it, but our view was that we could build precisely what we wanted, rather than trying to get people to accept the functionality we'd already predetermined and prebuilt," says Christy.
Sn-ap has a team of 10 full-time and four part-time employees, all based in Walthamstow in East London except for Nottingham-based General Manager Marcus Standish.
Says Christy: "It's vital to have a presence on the ground for liaising with operators and all the logistical side of things to make sure all customers get a good experience."
The launch
Sn-ap's first route was launched in October last year, offering passengers journeys between Nottingham and London.
Local, family-run operator partners include Marshalls of Sutton-on-Trent, Paul S. Winson Coaches, and Sharpes of Nottingham.
Nottingham was the location chosen mainly because of its large student population.
"We are not a student brand," says Thomas. "But clearly students have been a fantastic early adopter for us.
"As the brand has grown we've seen a definite widening of our customer base, from commuters to families, all wanting to experience a smarter way of travelling to London."
Says Christy: "We've had over 20,000 customers so far using the Nottingham to London route, and 95% of reviews have five stars on our Facebook page.
"One of the pleasing things has been how extremely diverse the customer base has turned out. Huge numbers of older people and families have rapidly cottoned on to the proposition, which we couldn't be happier about."
Sn-ap launched its second route on 23 June, offering return travel from Derby to London.
"We chose Derby purely because customers asked us," says Thomas. "When we looked at all the places that we had had requests to and from, Derby came first."
Adds Christy: "There were a lot of people travelling from Derby to Nottingham to use the service and saying 'we can't wait until you come to Derby'."
A win-win situation
While Sn-ap provides more choice for passengers, it's also about giving more work to regional, family-owned businesses.
Says Thomas: "It's about giving new opportunities for businesses that otherwise wouldn't be able to expand, while benefitting customers.
"A good quality coach operator can generate vast amounts of brand new demand on assets they already own through Sn-ap."
There is also no risk to operators because if they don't want to bid to run a journey, they don't have to.
As more and more people use Sn-ap, it will have the opportunity to reach more cities, bringing new people into the coach industry along the way.
Says Thomas: "As we grow, we can take more and more people from where they are to where they want to be.
"We don't intend to stay in just the East Midlands – we will respond to customer demand."
Adds Christy: "Sn-ap is good news for coach operators because it's bringing new people into using coaches.
"They will get considered in a way that they never have before – something the industry desperately needs."