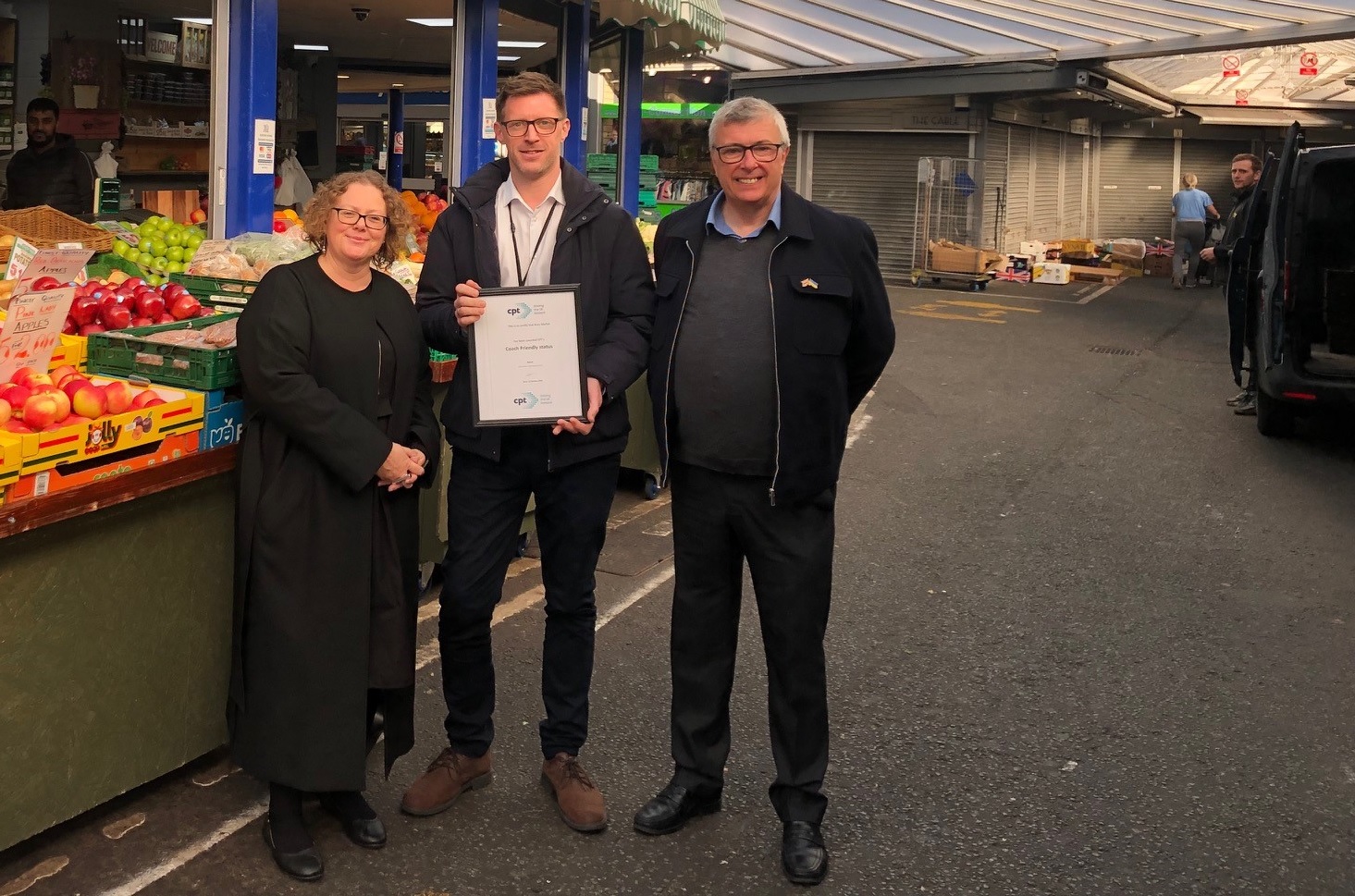 Bury market has again been endorsed with coach friendly status by the Confederation of Passenger Transport (CPT). It follows a 40% increase in the number of coach visits to the market since 2016 and an approach to coaches that includes free parking and meal vouchers for drivers.
CPT has again pointed out that coaches contribute over £14bn to the UK economy annually. The Confederation has expressed a hope that more tourism attractions will "follow the great example set by Bury market" in recognising the spend of coach groups. It adds that the attraction "has become one of the most attractive locations in the UK for coach operators."
The market recently agreed to double the driver meal voucher value from £5 to £10 per visit, while CPT points out that coach passengers visiting Bury can also take in the Lancashire Fusiliers Museum and the East Lancashire Railway.
MP for Bury North James Daly has welcomed the renewal of Bury market's coach friendly status, describing it as "absolutely fantastic." Mr Daly adds: "The coaches that bring tourists from across the country have a key role in the market's prosperity. I welcome that the brilliant coach drivers are being properly welcomed and supported when they come to Bury market."
Adds CPT Membership Director Leanne Clowting: "The wide range of stalls and eateries that Bury market offers are the reasons why people flock here in large numbers each year. The market's kind welcome also extends to our members in the coach industry, whose drivers are given meal vouchers and free parking for transporting tourists safely and in comfort."
A certificate marking Bury market's coach friendly status was presented by Ms Clowting (pictured, left) and CPT Coaching Manager Phil Smith (pictured, right) to Bury market Manager Simon Green (pictured, centre). Mr Smith explains more about coach friendly status in this blog on the CPT website.