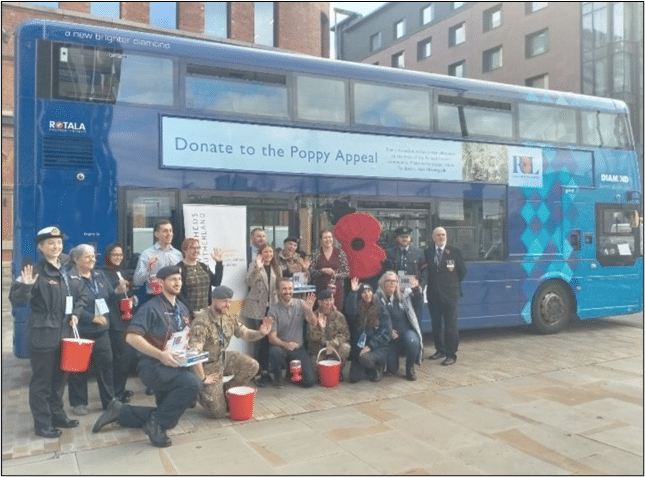 On Wednesday 3 November, Diamond Bus North West supported the Royal British Legion for Manchester Poppy Day.
The event came back after last year's event was cancelled due to the COVID-19 pandemic. The operator provided a specially branded bus, with advertising urging donations to the poppy appeal.
The bus assisted in driving charity workers and veterans to different locations around Manchester. The operator says the event was a complete success and that it is once again proud to support the charity.
"Providing a bus to support the Royal British Legion is a something we are proud to accommodate," says Diamond Bus North West Managing Director Bob Dunn. "As a company we are all about supporting the community and to assist in our local supports and campaigns and providing transport throughout the day is at the heart of Diamond Bus".