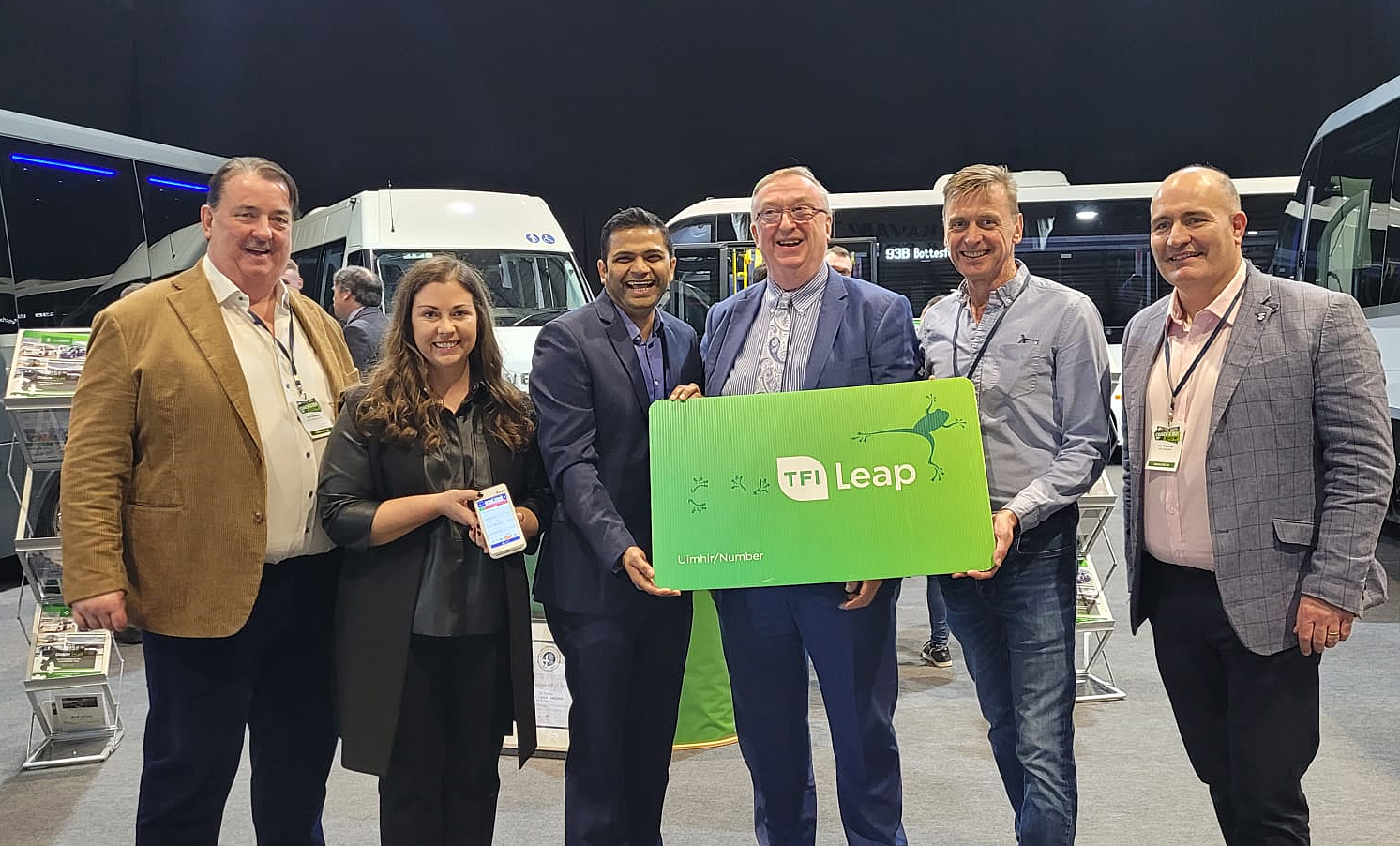 TransMach has helped fare payment provision in Ireland to improve with the announcement that the pre-paid Leap Card in Dublin, a contactless smart card overseen by the National Transport Authority (NTA), is now compatible with the supplier's on-bus ticket machines.
Dublin Coach and JJ Kavanagh and Sons are the first operators to roll out the upgrade across their fleets.
The upgrade enables faster passenger boarding through the 'tapping on' of Leap Cards (in addition to other contactless methods). Where previously operators would have needed a separate machine to validate Leap cards, the collaboration with NTA means that private operators using TransMach machines now only need a single system to validate all ticket types.
TransMach has also worked with NTA to validate contactless journeys made with the Young Adult Card, which entitles the holder to a 50% discount on ticket prices for services across Ireland.
"Our mission is to enable 100% contactless travel, which will not only encourage more consumers to switch to public transport, thereby increasing revenues for operators, but also helping to reduce their costs, by having just one seamless ticketing and reporting system," says TransMach's Director, Minesh Vandra.
"We are delighted to have launched this integration with Dublin Coach and JJ Kavanagh and Sons and are grateful to the support of NTA in making this advancement possible, which we expect will attract new private operators to the benefits of switching."
Adds Bernard Higgins, Director of Transport Technology for NTA: "NTA is delighted to support TransMach in its journey to become a Leap compliant ticketing solution supplier. We look forward to working with TransMach-enabled bus operators to provide Leap services to the travelling public."