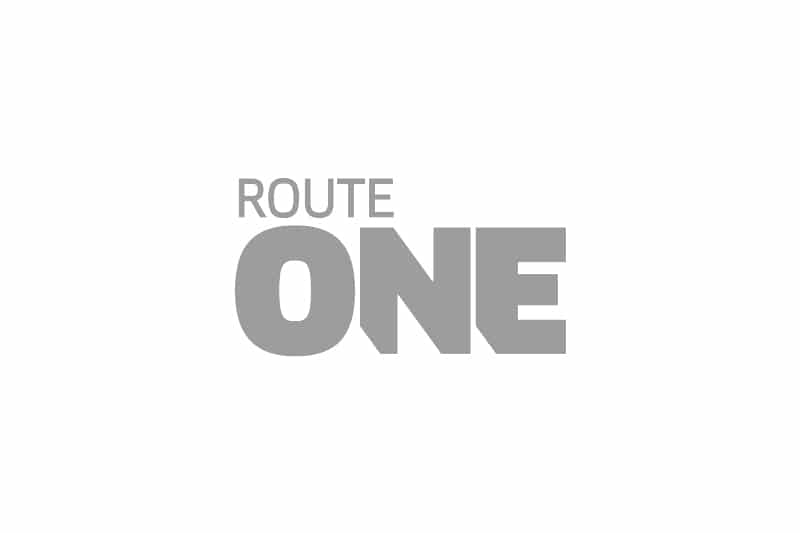 Retrofit of exhaust systems to achieve Euro 6 compliance is big business. Eminox is among the leaders in that field, recently installing its landmark 5,000th SCRT system in an Arriva London ADL Enviro400
The extent to which aftermarket action to cut the bus industry's impact on air quality has taken hold is demonstrated by Eminox. It recently installed its 5,000th SCRT exhaust retrofit system.
That landmark unit has taken a 2010-registered, Euro 5 Alexander Dennis Enviro400 in Arriva London's fleet to Euro 6 standards. It is part of Eminox's global effort that has seen around 3,000 buses upgraded to the latest emission level; the others were taken to beyond Euro 5 EEV.
Eminox's SCRT package uses a combination of selective catalytic reduction and a continually regenerating trap to reduce NOx and NO2 emissions by up to 99%, and particulates by up to 95%.
Advancement of the SCRT retrofit programme in London has largely been driven by legislation. The Ultra Low Emission Zone (ULEZ) and 2020's tightening of Low Emission Zone (LEZ) standards for coaches and buses to Euro 6 have seen to that.
Transport for London (TfL) expects that the capital's entire bus fleet will be either Euro 6 compliant or zero-emission by Q2 2020. That will represent a significant achievement, and it will be thanks to hard work by operators, retrofit suppliers and TfL alike.
A complicated system
Eminox has extensive experience in exhaust retrofit. Its earlier CRT system was fitted to over 11,000 vehicles worldwide, but there is a big difference between that product and the SCRT unit that is being used by Arriva and others to reach Euro 6.
"With the older system, we fitted a diesel particulate filter. Doing so took around three hours," explains Head of Retrofit Applications and Installations Niki Welch.
"The unit that takes emissions to Euro 6 is much more complicated and expensive, and it takes around 60 hours to fit. That's partially because of the requirement for telematics and OBD integration, which is necessary to ensure that it is working correctly on an ongoing basis and de-rates accordingly if any faults or a low Ad-Blue level are encountered."
To guarantee the quality of installation, Eminox carries out the work itself. Some retrofits are done at Gainsborough and others at the company's premises in Stoke-on-Trent, but for the London market, volumes justify doing them locally.
Although Eminox plans to establish a service centre within the M25, it currently uses operators' own garages. That's the case at Arriva London North's Edmonton base, where two workshop bays are utilised by the supplier's engineers and contractors.
"When we do the work, apart from the exhaust and its ancillaries, we also fit bespoke wiring looms, ECUs and brackets. The aftertreatment equipment is complex and there is a cost associated with any potential failure," adds Niki.
"The loom is fitted first. Should anything go wrong with it, it would be necessary to remove the whole exhaust unit. The bus will be out of service for days. That's one of the reasons that we carry out the installation ourselves."
Pre-emptive steps
As part of the initial development of a vehicle-specific retrofit kit, a 'guinea pig' is taken to Gainsborough. There, Eminox has invested in laser scanning equipment that allows it to model the 3D space envelope of the engine bay.
Testing and eventual Clean Vehicle Retrofit Accreditation Scheme approval follows the first installation. For optimum performance a high temperature within the exhaust is required. It has been suggested that in London's heavy traffic that is difficult to achieve, but Niki disputes that.
"We have no concern about the performance of our unit in congested areas. That's because the highest exhaust temperature comes with peak torque delivery when starting from stationary, and not at high speeds."
To achieve Euro 6 standards, the entire exhaust is replaced with an Eminox unit. Buses that are converted were not designed to have aftermarket exhausts fitted, and thus space constraints must often be overcome.
"The challenge is encapsulating an exhaust that can be twice the size of the OEM unit," adds Retrofit Sales Director Carlos Vicente. "As we have shown, Euro 6 exhausts also require a high temperature, and managing that in relation to other components is critical.
"Some vehicle types are prone to hydraulic fluid leaks, for example. The exhaust system must be protected from those. If it is not, the potential for problems is obvious. Each vehicle type presents its own challenges, hence us producing bespoke solutions."
There are other, less technical hurdles to overcome. Some OEM Euro 5 buses operated by Arriva London are subject to a repair and maintenance contract at the local dealership. That required a creative approach from all parties.
Working partnership
Among London operators, Arriva's fleet accounts for the highest number of Eminox SCRT retrofits. The programme has seen a constant flow of buses from across the London North and London South business units.
Around 750 of Arriva London's buses have been dealt with, and it will be the first operator in the capital to field a diesel fleet that is entirely Euro 6 compliant. Besides Edmonton, work is also undertaken at Norwood garage.
One concern from some operators is the impact on fuel and Ad-Blue consumption that an exhaust retrofit package may have. Arriva has found that Ad-Blue use has risen by a nominal amount. In the London environment precise fuel consumption is difficult to quantify, but there has been no obvious impact.
The latter is thanks to Eminox's engineering of the unit. "We design it to allow the largest possible airflow volume to optimise back pressure," says Niki. As part of its development work, Eminox looked at whether the retrofit of engine stop-start was feasible. The changes required to internal infrastructure meant that it was not worthwhile for the low single-figure percentage improvements that Eminox believes it would have delivered.
Due diligence
One of the most important steps when retrofitting aftermarket exhaust units to coaches and buses is to check the engine's health beforehand. "The engine has to be in good condition. Our system is not a magic cure for a unit that is in poor health. It traps everything. Retrofit of a vehicle with an engine in need of work is not going to benefit us or the operator," says Carlos.
That does not mean that widespread engine replacement is required prior to exhaust fitment. Modern power units deliver huge lifetimes between overhaul if looked after. Work is more likely to be necessary on individual components, such as the fuel system.
Important, therefore, is the ability of garage staff to correctly diagnose engine problems prior to fitment of the SCRT unit. If all is well under the bonnet, buses treated by Eminox deliver near-zero emission capability, although to maintain that, routine maintenance is required.
Service requirements
"Euro 6 aftertreatment units are now as expensive as an engine. Both must be looked after equally well if they are to perform at their best," adds Carlos.
For operators such as Arriva London, with hundreds of retrofit kits in their fleets, service needs are an important consideration.
Eminox says that the package's maintenance needs are no different to those of an OEM Euro 6. An annual service is required, and the DPF is cleaned when a trigger point is recorded. Frequency of the latter is largely dependent on the original Euro level.
Either Eminox or the operator's own staff can carry out annual maintenance, but in most cases – such as with Arriva London – the supplier will do the work under an R&M package. It involves replacing filters and the urea injector, as well as a diagnostic and visual inspection. Assurance of the system's correct performance between service intervals comes via the integrated telematics function.
Future developments
Although the retrofit work on Arriva London's fleet will soon be complete, Eminox believes that there will continue to be scope for it to upgrade vehicles long into the future. "We're looking at the next challenge, which is what we can do with OEM Euro 6," says Carlos.
Despite TfL's commitments to zero-emission, diesel will still exist in the capital for some years. Because of that, there will come a mid-life point for OEM Euro 6s where they will need investment, principally because of decay in the catalyst that is key to the exhaust's function. "Our focus now is on increasing the performance of the system at lower temperatures," he adds. The key to that is enabling injection of Ad-Blue when the exhaust is colder without crystallisation occurring.
Something that is unlikely to come to coaches and buses is the Amminex system, which uses ammonia. It suits low exhaust temperatures very well, but its ammonia cannisters are too costly, making commercial viability difficult.
Retrofit of existing vehicles to achieve Euro 6 is not without its problems, and a collaborative long-term approach between the operator and the supplier is imperative. Where that is in place, the SCRT system has proved that it works well.
Eminox will engage with operators around the country to help them satisfy Clean Air Zones and Scotland's LEZs. That adds further weight to the argument that the cheapest way to improve urban air quality is via exhaust retrofit.