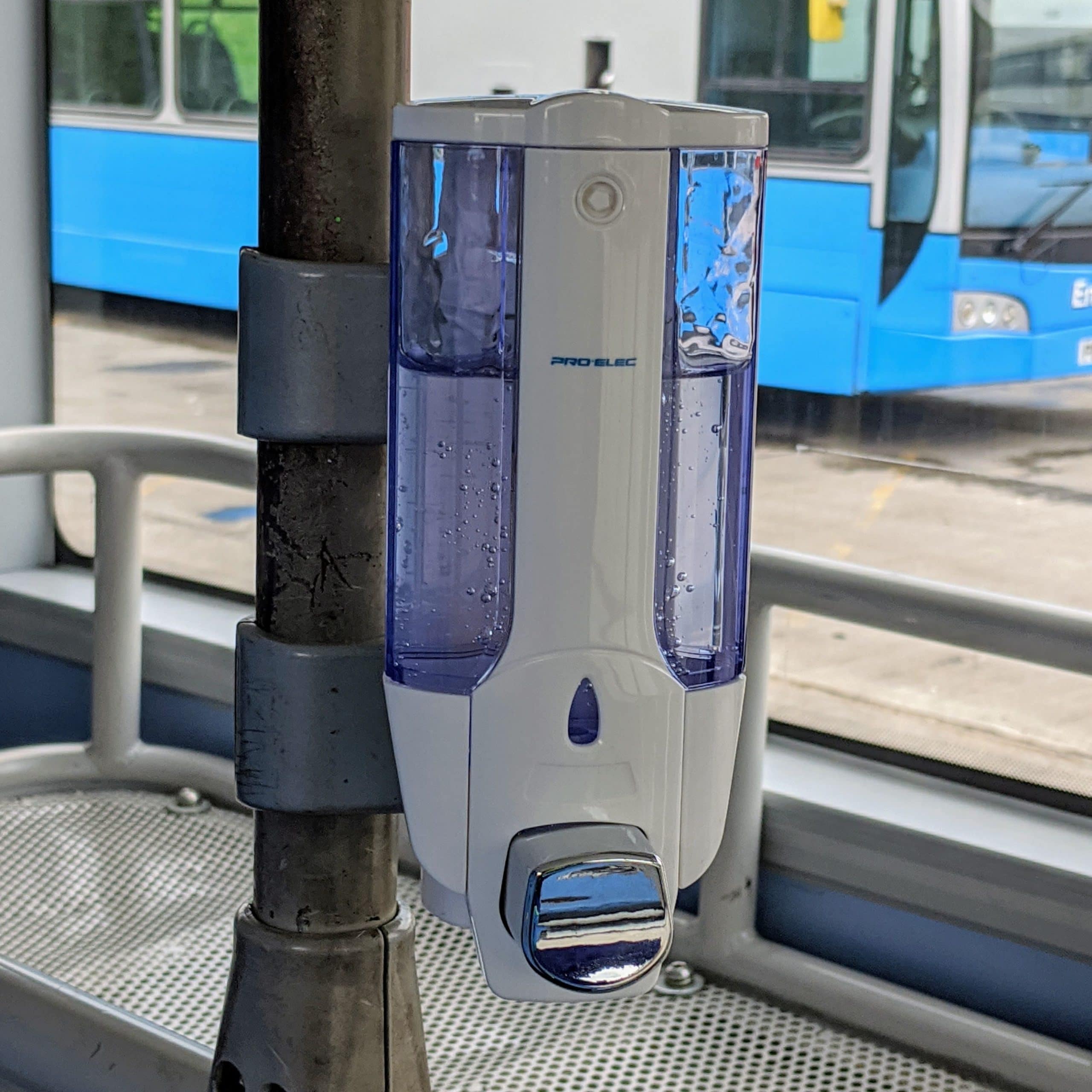 Essex-based Ensignbus has fitted hand sanitiser dispensers to its entire fleet in response to the coronavirus crisis.
Around 60 buses in Thurrock and Grays have had the alcohol-based hand sanitisers installed in them in a bid to minimise the spread of COVID-19.
Director Ross Newman says: "The dispensers are there so passengers can clean their hands as they enter and leave the bus. The dispenser buttons are also being disinfected.
"We have had a very positive response to them."
The operator is conscious that the hand gel is difficult to get in the current situation so it is asking customers to use it considerately.
Director Steve Newman adds: "As a small family-run business this is something we could instigate quickly. It seemed like a natural thing to do to try and protect staff and passengers from what is a world-wide problem."