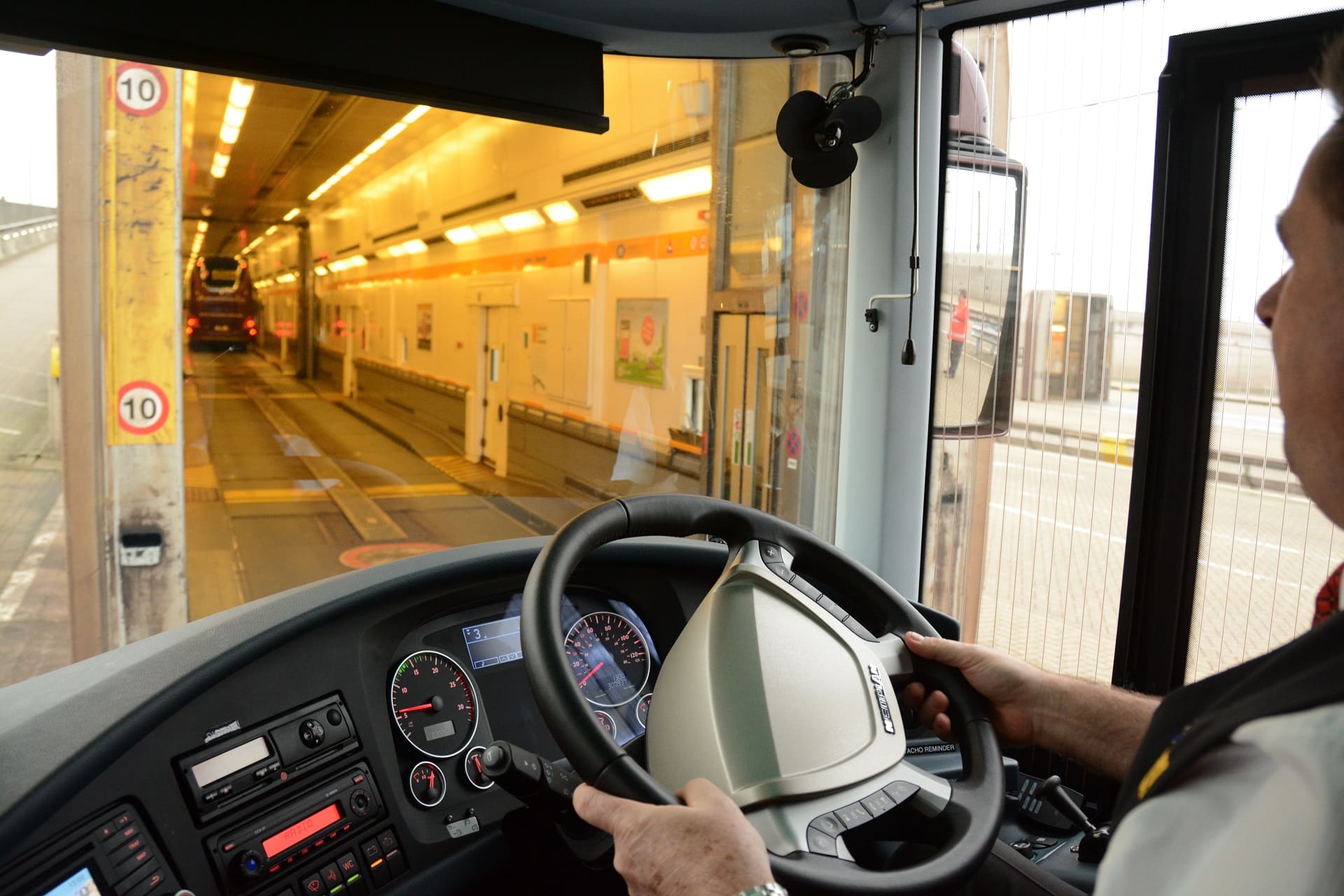 The impact of a heavily criticised change of policy towards coach bookings by Eurotunnel has been underlined in findings from research conducted by the Confederation of Passenger Transport (CPT).
Earlier this year, Eurotunnel restricted the availability of bookings for coaches, increased prices and withdrew its online reservation portal. The latter step has since been reversed for crossings from September onwards. One operator has told CPT that it will withdraw from international travel altogether because of the changes, which another coach business describes as having thrown its planned overseas programme "into chaos."
Headline findings from the research are:
Half of operators have seen costs increase because of the changes
Over 25% of operators will not use Eurotunnel services again
Of 223 attempts to book coach passage via Eurotunnel in July and August, only 19% were successful.
The survey drew 26 responses. Among contributors was Parrys International Managing Director Dave Parry, who has already excoriated Eurotunnel's actions. The Cheslyn Hay operator has been an almost exclusive customer of Eurotunnel's for over 26 years, but it will now prioritise the use of ferry crossings.
Says Mr Parry: "This is due to the decision taken by Eurotunnel at short notice to withdraw the long-established online booking facility it provided for coaches needing to use its services in the peak July and August period.
"That, coupled to the greatly increased prices that accompanied Eurotunnel's decision, threw our planned coach holiday programme into chaos. Eurotunnel's disgraceful lack of concern for the impact of its actions on coach passengers and operators in this critical post-COVID-19 summer season is unacceptable. In future Parrys will prioritise its business with ferry companies."
CPT Coaching Manager Phil Smith adds that the findings confirm that changes made by Eurotunnel to its coach policy have brought "intolerable pressure" on some operators.
"We continue to call on Eurotunnel to permanently reinstate its [online] booking facility and realistic tariffs for coach operators. Its decision has had a negative impact on both coach operators, and wider international coach tourism."
Eurotunnel has been contacted by routeone for comment.