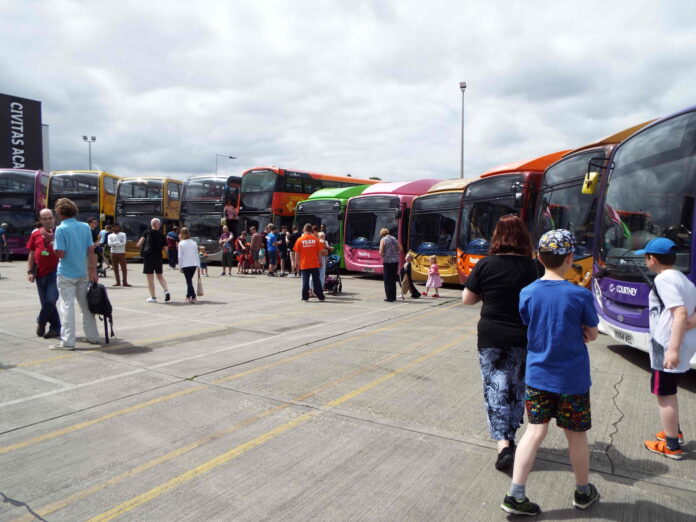 Reading Buses will 'virtually' host its annual Great Knollys Street depot charity open day this year, which was cancelled due to coronavirus COVID-19.
Last year's open day raised £5,700, so the company was keen to find an inventive way to give visitors a chance to look behind the scenes from home.
As of today (14 September) through to Friday 18 September, people will be able to visit the bus wash, control room, an engineering workshop tour, and Reading's colourful fleet through a series of online videos. The videos will be posted online daily on the company's social media.
A text donation code is being supplied alongside the virtual open week in order to raise money for charity Sport in Mind. Donations of £2 can be made by texting SIM 2 to 70085.
Reading Buses Chief Executive Officer Robert Williams says:
"It will be appreciated that the inevitable cancellation of our open day presented a significant challenge as to how we could raise funds for our charity of the year and make sure people do not miss out on getting to look behind the scenes in 2020.
"In the past the control room and engineering workshop tours have normally been a sell out, so this is a great opportunity to get a glimpse of what happens behind the scenes."
Chief Executive Officer of Sport in Mind Neil Harris adds: "this is a fantastic initiative that will make up for not being able to run the open day in traditional fashion this year."