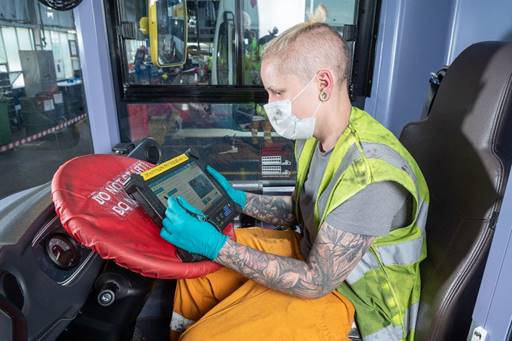 First Bus has outlined its commitment to diversity in engineering to celebrate International Women in Engineering Day.
The operator has demonstrated its support for diversity through two initiatives – the EqualEngineers Pathway Programme, and EngineeringUK's Tomorrow's Engineers Code.
The former is a 12-month programme that provides students from diverse backgrounds with support during their studies. It includes employability workshop sessions, a mentoring programme and online support programme.
The Tomorrow's Engineers Code meanwhile pledges to improve the accessibility and diversity of the engineering workforce in four areas: "Funding, designing, delivering and learning".
Both initiatives help students in under-represented groups tackle unique challenges faced when looking for employment in engineering, and aim to address the gender diversity gap. Women only make up 12.4% of UK engineers.
"Gender imbalance is a prominent issue in the engineering sector and while positive steps are being taken to address this, we recognise there is still much work to be done to break down stereotypes and improve opportunities," says Janette Bell, Managing Director at First Bus. "As a female Managing Director in a predominantly male sector, I am committed to creating opportunities for women in the bus industry and passionate about ensuring that all my colleagues, regardless of gender, ethnicity, or any other characteristic, feel heard, valued, and included.
"Through supporting initiatives that open pathways for women and other under-represented groups, I believe we can help create a generation of engineers that reflects the diversity of the society we live in."
Adds Ian Warr, Director of Engineering at First Bus: "We champion diversity at First Bus and our apprenticeships offer a critical avenue for talented and ambitious young people from all walks of life to launch a fantastic career in the coach and bus industry. It's encouraging to see progress in the number of women in engineering roles, however, we still have more to do to ensure our programmes are as inclusive and appealing to women as they are to men."