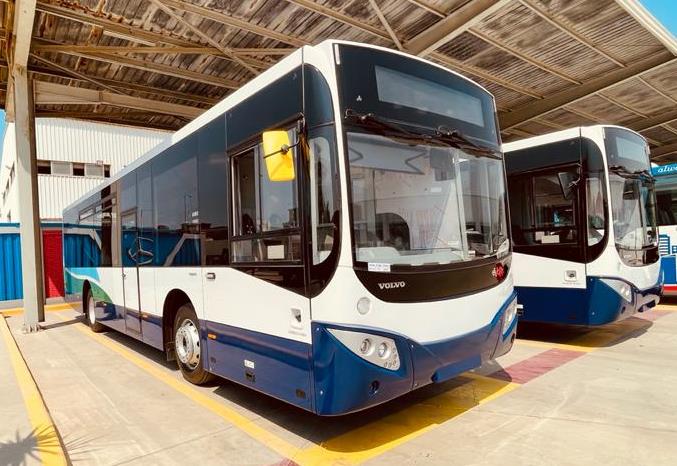 The first five buses from an investment in 34 new vehicles worth £5.4m to fulfil an eight-year contract won by Stagecoach for services on Orkney will arrive in October.
Volvo will supply 25 B8RLEs with MCV Evora bodywork, with the first of those shortly to begin their journey from Egypt. Optare will also deliver nine Solos. All 34 are expected to be in operation by spring 2022, Stagecoach says.
Orkney Islands Council evaluated tenders for the contract on a 70% quality and 30% price basis. The procurement included provision for bids to be submitted based on using a battery-electric fleet of buses.
"While no tenders were submitted on this basis, the contract awarded includes a low carbon innovation clause, which enables the council to grasp external funding opportunities as they arise and work with operators to introduce cleaner and greener vehicles to the fleet," says Chair of the local authority's Development and Infrastructure Committee Cllr Graham Sinclair.
Cllr Sinclair adds that "a huge amount of work" has taken place to reach the point where vehicles are soon to be delivered. "We listened to the travelling public and the significant investment will mean a brand-new fleet for all school and public bus services operated by Stagecoach [on Orkney]."
The operator and Orkney Islands Council have agreed the internal specification for all the vehicles, which includes leather seats with belts. Stagecoach Highland Managing Director David Beaton says that the business is "always committed to doing everything we can to encourage more people to use the bus for their travel needs, and we can't wait to welcome even more people onboard our services on Orkney in the future."