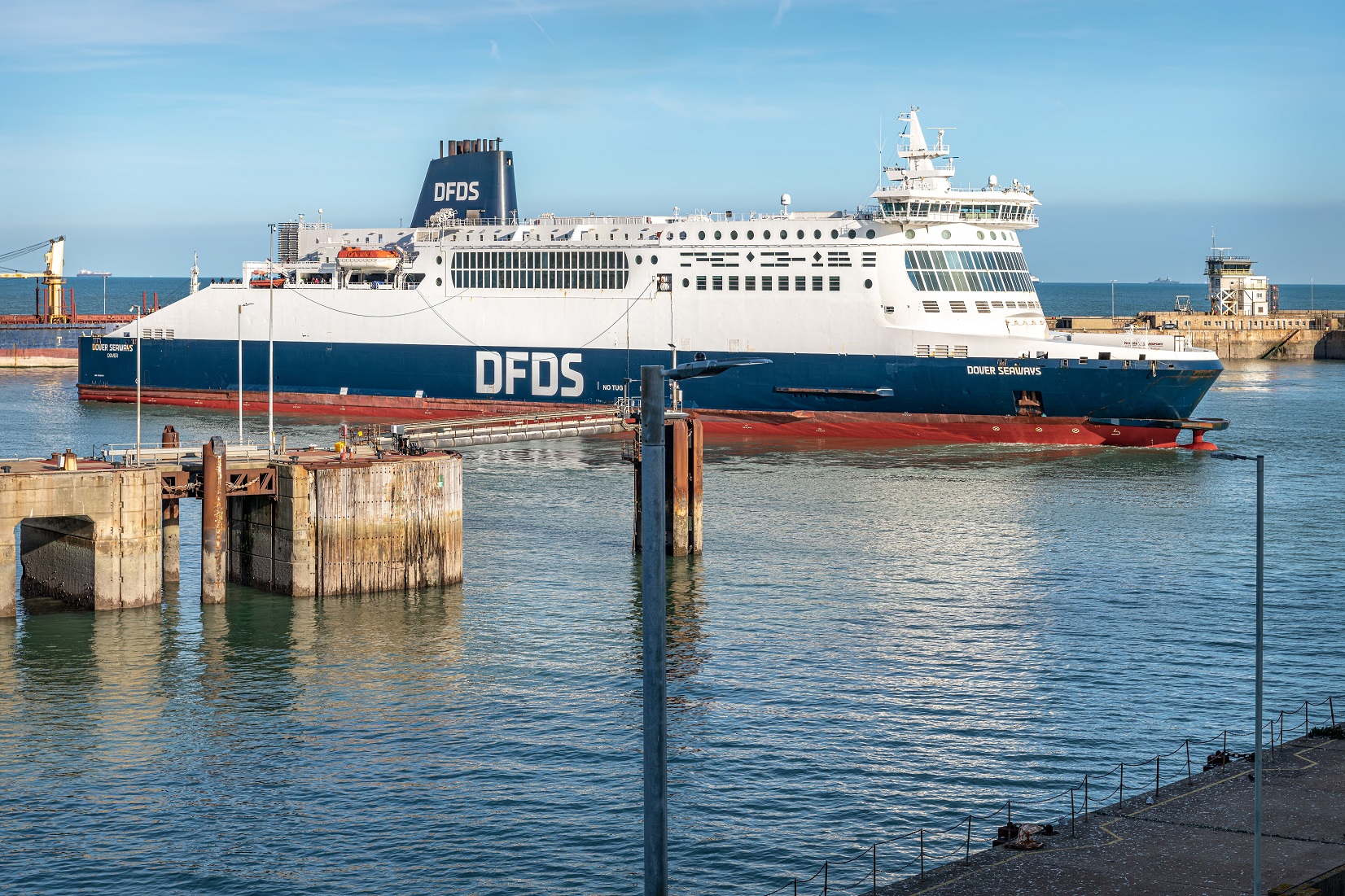 Ferry operator DFDS is completing trials of new check-in functionality for coach and other groups as part to its existing passenger app. It says the addition reduces the time required to check passports "to around five minutes per coach" on routes between Dover and Calais and Dover and Dunkirk. 
Selected coach operators are currently trialling the functionality, with an industry-wide launch set for January 2023. The app is available for Android and Apple devices. 
Once verified, the operator or group travel organiser is given access to a new 'coach scan' function. The driver uses the app to enter a booking reference and route details, and they can then scan all passengers' passports using the camera on their phone. 
Passports can be scanned at any time prior to arrival at the port. After all passports have been added, the information is sent to border authorities. 
With introduction of the new function and a speeding of check-in for groups, DFDS says it will be able to "get more coaches through in less time." That will allow it to increase the number that can be carried on each sailing. "Overall, this increases capacity for coach operators on the Dover to Calais and Dover to Dunkirk routes," a spokesperson says. 
"The benefits to coach operators and their passengers include reduced waiting times at ports when checking in, as it will cut the time taken to process passports to around five minutes per coach," they add.

Introduction of the streamlined check-in process comes with some coach operators having already indicated that ferries will be their preferred means of crossing the English Channel in 2023. That has been influenced by controversial actions by Eurotunnel. It has reduced coach capacity and increased pricing for next year, alongside making changes to booking horizons. 
Use of the coach functionality on the DFDS app will be highlighted on a familiarisation trip to be operated by the Coach Tourism Association (CTA) on 11-13 December. With a vehicle provided by RB Travel of Kettering, the trip will be CTA's first overseas familiarisation since the pandemic. It will showcase both Kent and Hauts-de-France. 
CTA members have been invited to take up the remaining available places, with Chair Robert Shaw noting that the new check-in process via DFDS is among elements that will help to create "fantastic new additions to many future coach tour itineraries." 
Departure is from Kettering, with a further pick-up at Thurrock services before heading to Ashford Designer Outlet and then onwards to France the following day. CTA members can book via the Association's website, with non-members interested in joining in time for the trip invited to contact CTA by email.