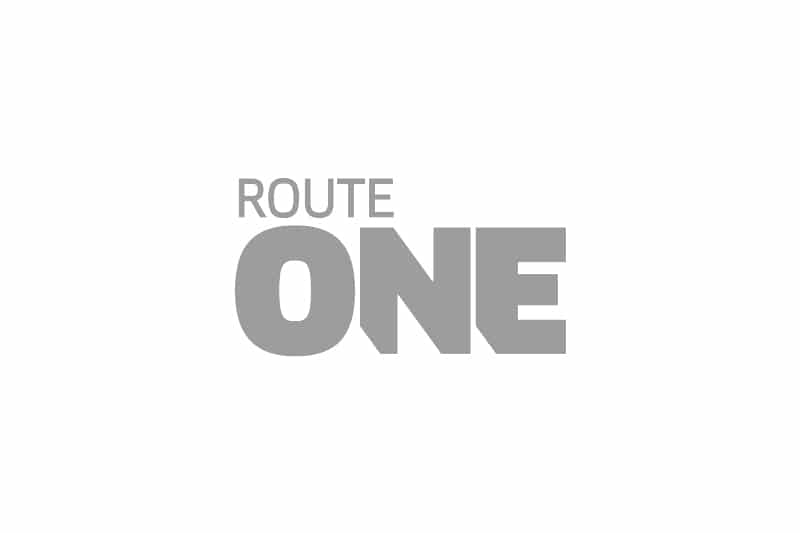 The Fleet Operator Recognition Scheme has achieved lots in the freight sector. Now, it wants to take in coach and bus with its best practice standards in operations, safety and environmental consideration
The Fleet Operator Recognition Scheme (FORS) is well-established in the freight sector. What is less known is that it has plans in place to grow its reach as a mark of quality assurance among coach and bus operators.
FORS started in 2008 as an idea from Transport for London (TfL). At that point it was concerned with safe operation. Such a focus continues, but since oversight of the scheme was transferred to AECOM, a more holistic view of best practice has been developed.
"FORS has always has an association with the passenger sector," says Concession Manager John Hix.
"It was traditionally rooted in the construction industry. But over time, as it spread beyond London under the concession with AECOM to nationalise the scheme and to diversify it, the appeal has started to extend into different spheres."
FORS is indeed a nationwide scheme. Its members are drawn from all over the UK and further. It now likes to think of itself as a quality mark for commercial fleets, regardless of the vehicles that they operate. It currently has around 20 members in the realm of PCVs.
On top of the safety aspect, efficiency and consideration for the environment figure highly in the FORS curriculum. The scheme has three levels (bronze, silver and gold), and a variety of funded training, primarily for managers but also for drivers, can be taken advantage of.
Open to all
FORS has a Governance and Standards Advisory Group (GSAG). On it sit operator members, but it also hosts specifiers and trade bodies. Specifiers are organisations that are responsible for procuring transport services, whether that means freight or passenger.
Increasingly, many see one of the three tiers of FORS as something to stipulate during a tendering process. In other words, if an operator is not accredited to the relevant level, they cannot bid for that contract.
In one London borough, such a stipulation is already in place for the provision of minibus-based services and John points at courtesy coach services to out-of-town business parks as another area where it may become relevant.
An element of coach and bus-specific content has already been added to FORS requirements at bronze level. The FORS website has a landing page for PCV operators which contains details of how to get started.
Beyond those specifics, and in general at the silver and gold tiers, the standard is much the same for all commercial vehicles and drivers.
An example of that is the requirement that drivers must undertake counter-terrorism awareness training. The web-based module takes around 20 minutes to complete. Everyone's training records are held by FORS and counter-terrorism is just one of several such driver training modules.
"The PCV-specific material is principally at bronze level, but we encourage operators in the passenger sector to aim for silver and gold if they wish to," says John. "As progress towards gold is made, focus shifts towards corporate responsibility and sustainability."
No legal minimum
What FORS is not about is merely satisfying legal minimums. To demonstrate that, John uses tyre tread levels. "Instead of just satisfying the legal baseline, a FORS member may set a minimum limit that is higher. It could appoint a 'tyre champion' and manage the process in that manner."
Membership of FORS is achieved via successful completion of an audit. Currently, each tier is reached via a separate audit; at bronze level, it is undertaken at the operator's premises, while at silver and gold it is handled via an online evidence-gathering portal.
That process will change in the future, and new members who wish to aim for silver or gold status may be granted the opportunity to complete a single audit. At all levels, audit requirements are clearly laid out. Taking bronze as an example, the modules for fleet management are M1-M11. Vehicle categories are V1-V7, the driver curriculum is D1-D7 and operations come under O1-O7.
"Silver and gold are an extension of those requirements. Now, an operator registers and has 90 days to complete the audit for bronze status. For one that aspires to reach gold level, that means three audit dates, but we will soon implement a process to bring them together."
Once the operator is registered to become a part of FORS, it can use an audit preparation toolkit on the website to help it to demonstrate that it meets the required standards.
"That takes it through the process of gaining accreditation, pointing it towards the support tools, templates and guidance that will help," says John.
"Where a policy is required, as it is for counter-terrorism, there is a document and a template. But we do not write the operator's policy. It must have its own in place."
An elite club
FORS currently has around 5,200 members. Of those, approximately 3,500 satisfy the bronze standard and just 300 have achieved gold status.
Naturally, with its roots as a TfL scheme, FORS has a London and the south-east weighting. But its reach in other parts of the country is growing. Over the past 12 months it has held around 20 regional briefings; in the freight sector, specifiers in other areas are showing signs of starting to adopt it as a contract award stipulation.
FORS is also committed to small fleets, says John. 82% of its members have 25 vehicles or fewer, and one – First Choice Bus of Surrey – sits on the GSAG.
Real-world returns
The returns are the same regardless of the size of the business, John continues. "When an operator pays its membership fee, it gets access to a lot of fully-funded training. We run a vast amount of manager training and we fund a modest amount for drivers."
Manager training centres on best practice. For drivers, it focuses on safety and economy; across the board, FORS members have seen in order of a 6% reduction in fuel consumption based on what the scheme teaches, and some of the driver training is also Driver CPC (DCPC) accredited.
Economy is a key. "We are a part of the overall management structure that facilitates the good stewardship of a fuel programme," he says.
"The training is there, the management support is there and the operator needs to appoint a fuel champion. FORS gives the necessary tools to monitor and measure it."
Linked to that at the silver and gold levels is a module called Low City. At silver, it is an e-learning course, while at gold, more in-depth training is undertaken with drivers.
At both higher levels there is a requirement to provide vehicle performance data. An algorithm then calculates overall emissions factors for CO2, NOx and PM.
A conclusion could thus be drawn that at silver and gold, FORS favours those operators with newer fleets. That's not the case, says John.
"We don't penalise older vehicles. It's more about what is done with them. Just because an operator has a new fleet it doesn't mean that it's a better business; it just means that it meets emissions criteria. It is possible to be a silver or gold member with no new vehicles."
Worth aspiring to?
In the freight sector, FORS membership brings real value. It's now not about a single area of focus. Instead, it gives a rounded approach to safety, standards and environmental consideration. John is confident that all of those and more will roll out successfully to PCV operators through the scheme.
"Comments that we've already received from the coach and bus sector are positive, but those operators want to see us do more for them in terms of developing tools, benefits and guidance, and getting more specifiers on board," he says.
Where there is room for more influence from the PCV industry on FORS is at the GSAG. First Choice Bus and the Confederation of Passenger Transport are represented, but there is space for others.
The scheme does not rule out establishing a passenger transport working group in the future, and those stakeholders who take a place on the GSAG can help to shape policy in that regard. "The nature of transport changes and new legislation is introduced. Trends come and go, and every other year the FORS standard is reviewed; we're now on its fifth iteration," says John.
"As an example of what we can offer members, TfL has developed a course for coach drivers called Destination London. It will be held on four dates and there are likely to be 24 places on each. It is DCPC accredited and it will be fully-funded for FORS members."
That's just a tip of the iceberg – but FORS can only grow its presence and influence in the coach and bus sector if operators recognise its benefits and get on board.