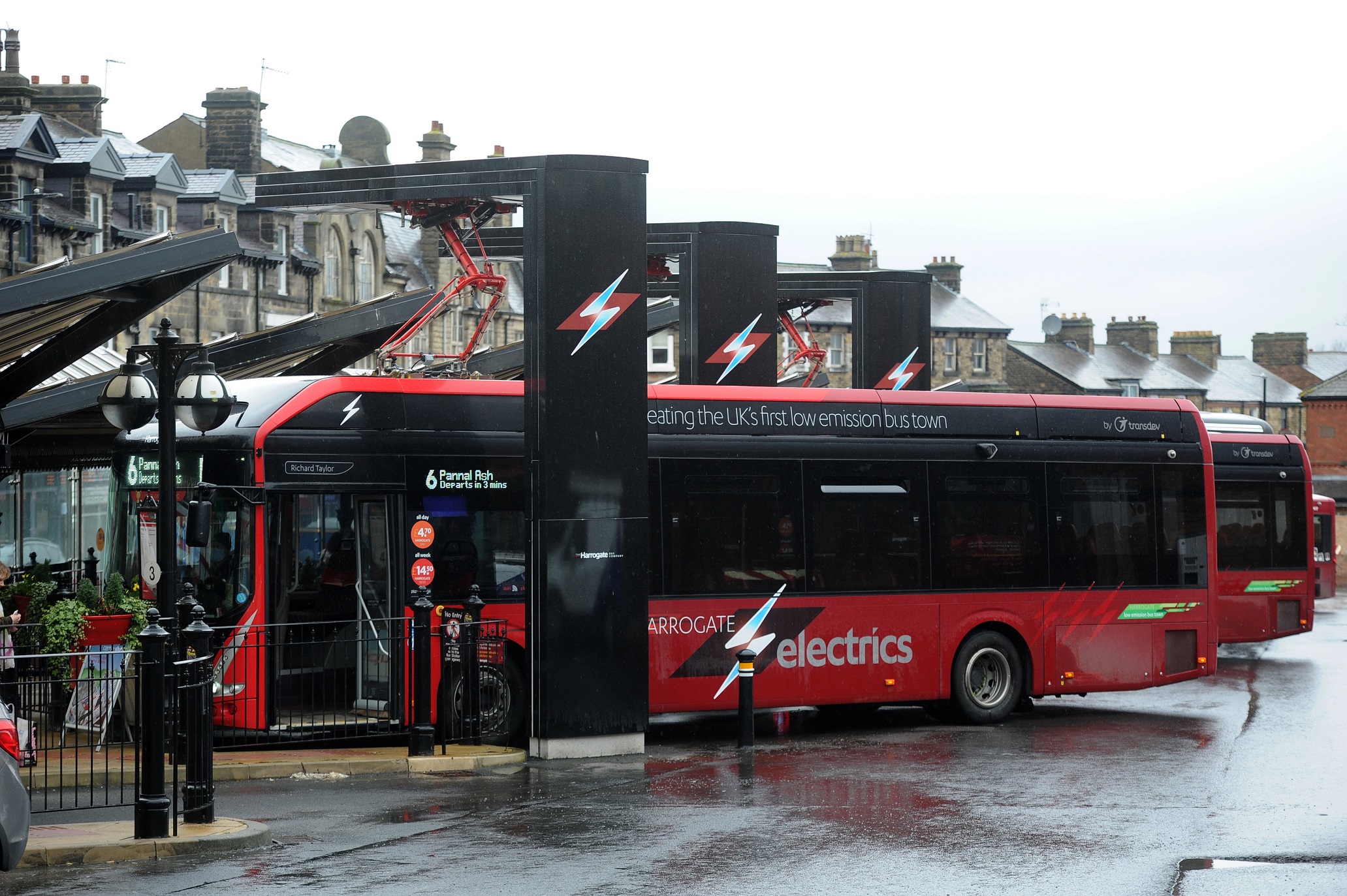 Transdev Blazefield subsidiary The Harrogate Bus Company is again operating free services in the town on Sundays. The move has come via a return of the successful Sunday Freeway scheme during January and February.
It is the latest fruit of a partnership between the operator and the Harrogate Business District (BID) and sees the Harrogate Electrics-branded Volvo 7900e opportunity charged battery-electric fleet deliver complimentary journeys on services 2A, 2B, 3 and 6.
The arrangement between Transdev Blazefield and the BID follows a similar collaboration in 2022 and earlier partnerships. Such work in the approach to Christmas 2019 saw the routes involved increase Sunday ridership by up to 90% over the same period in 2018.
BID Chair Sara Ferguson says the District is "extremely pleased" to again work with Transdev Blazefield on the scheme.
Transdev previously partnered with other organisations, including Harrogate Spring Water and Slingsby Gin producer Spirit of Harrogate, to provide free Sunday bus services in the spa town.
Speaking about the latest agreement, Transdev Blazefield CEO Alex Hornby says: "Our successful partnership with Harrogate BID to deliver free Harrogate Electrics buses on all four days of the Jubilee holiday in June 2022 won the silver Partnering for Delivery prize at the UK Bus Awards – so it is great news for everyone in our town that we can now come together again to provide free travel and support local businesses.
"As well as reducing emissions and congestion, free Sunday travel on our Harrogate Electrics buses will make it easier to support our local economy and help to keep our town thriving into 2023.
"Along with our maximum £2 single fare which will be in place for the first three months of the year, the return of Sunday Freeway free buses in January and February will help to keep travel costs down during the cost-of-living crisis. We look forward to welcoming everyone onto our buses."