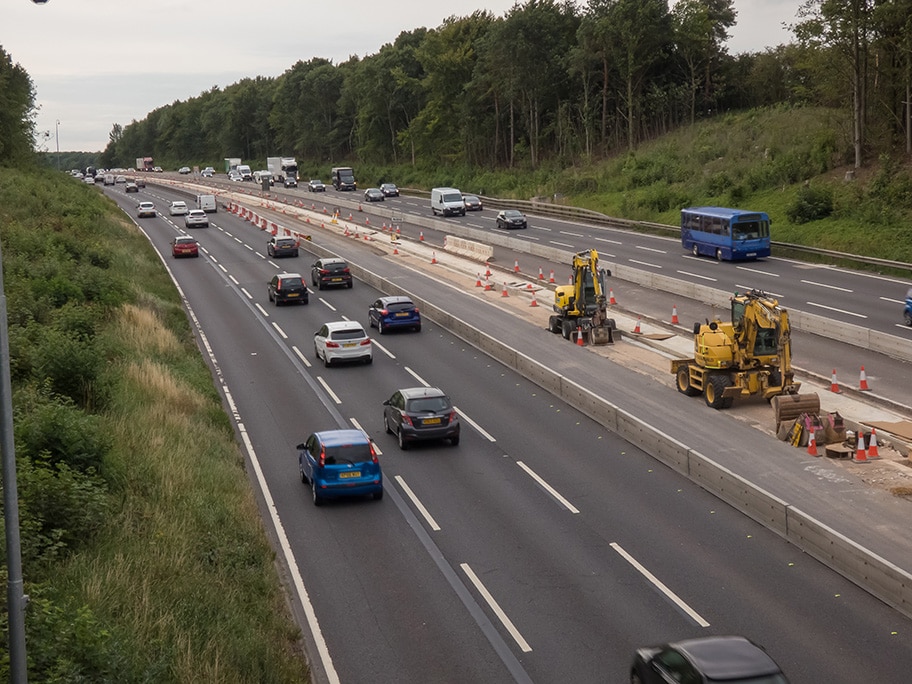 Measures will include abolishing part-time hard shoulders and a £5m awareness campaign
The government has announced it is launching an action plan to raise the bar on smart motorway safety and raise confidence in their use.
It follows a review that found risks associated with live lane breakdowns have increased.
Measures to improve smart motorways will include:
Abolishing 'dynamic hard shoulder' smart motorways, where the hard shoulder only operates part-time
Speeding up the deployment of technology to detect stopped vehicles and close lanes more quickly
Increasing traffic officer patrols on some motorways to reduce attendance time for stopped vehicles
More emergency areas on the M25 smart motorways
Making emergency areas more visible, and more signs to direct motorists to them
£5m to improve public information and awareness about smart motorways, doubling the previously planned spend
While collisions between moving vehicles on motorways without a hard shoulder were reduced as predicted, evidence shows the risk of a collision between a moving vehicle and a stationary vehicle is much higher.
As a result, all dynamic hard shoulders will be removed and those routes converted into all lane running (ALR) smart motorways by the end of March 2025, providing a more consistent experience for users and reducing confusion.
Highways England will also accelerate the roll-out of radar detection technology and install it on ALR smart motorways within the next 36 months, setting a timetable for this work for the first time. It will also trial greater use of CCTV coverage. This is to help reduce collisions involving stopped vehicles in live lanes.
The measures come after the government revealed that 38 people have been killed on smart motorways in five years.
The report reiterates that smart motorways are as safe as, or safer than, conventional motorways in most other aspects.