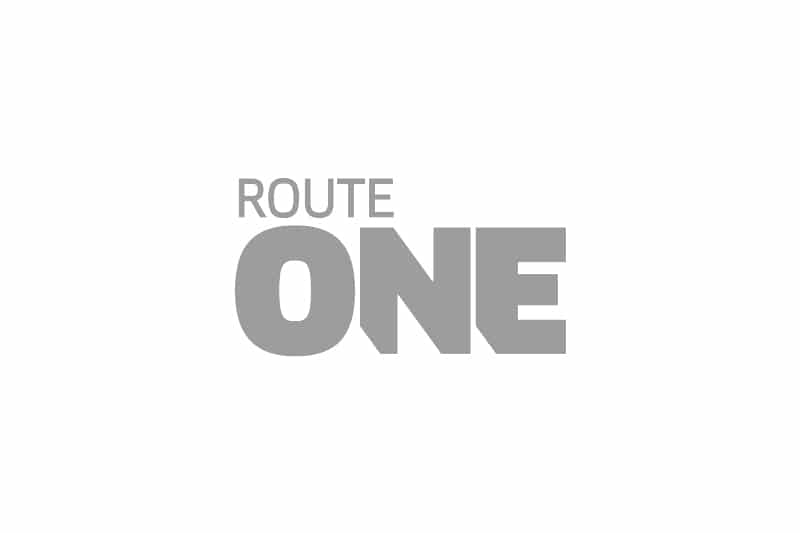 The Swansea Coachworks name is in the process of transitioning to Ilesbus UK, with production and 50% of ownership located in Turkey. It plans a mini and midi range based on Sprinter, Daily and Atego
Ilesbus UK continues to refine its strategy for the mini and midicoach market, and operators will be able to see much of what makes up its offering at Euro Bus Expo (EBE) at the NEC Birmingham on 30 October-1 November.
Organisation of the dealership has already been examined by miniplus, sister title of routeone, but Ilesbus UK is not an entirely new entrant into the market.
Instead, it is a 50/50 joint venture between brothers Creighton and Gary Johns, formerly of Swansea Coachworks, and husband and wife Ilker and Esra Yildirim, founders and owners of converter and bodybuilder Ilesbus.
The Swansea Coachworks business will transition into Ilesbus UK over the coming months as most work transfers to Bursa. A showroom is likely to be established in South Wales in due course and a handful of finished vehicles have already been placed with UK buyers.
Ilker and Esra founded Ilesbus in 2011. Its UK arm will supply a range of smaller PCVs with up to 38 seats based on the Mercedes-Benz Sprinter and Atego and Iveco Daily base vehicles. MAN may also be involved.
Small beginnings
Ilesbus has a presence in a number of Western European countries. It is particularly strong in Scandinavia, and it pursues a different sales roadmap than some other converters from lower-cost economies.
"We don't market ourselves on price and ours are not the cheapest minicoaches available. Instead, we focus on quality," says Esra, who is MD of the company. Ilker supports her as General Manager.
As part of that, Ilesbus has its own design team, and it has big plans for the future. Currently it is based on a 5,000m2 site in Bursa, but it has secured a plot that is three times that size on a high-tech industrial park that will soon be developed in the city.
That will allow yearly output to increase to at least 500 completed vehicles. Sprinter conversions currently make up the majority of what Ilesbus does, but it has a growing interest in coachbuilt Daily-based midis. The prototype body on an Atego is currently under construction.
Bursa is also home to Ilesbus' principal seat supplier, GRL. The drive from GRL's factory to Ilesbus takes a matter of minutes, allowing just-in-time stockholding. Several other suppliers are also within easy reach.
All for the UK
Esra explains that key to Ilesbus' plans for the UK is offering all of its products here. At EBE it will display three vehicles: A high-specification Renaissance conversion of a Sprinter, a coachbuilt Daily and a Vito.
"We are confident enough in our products to do that," she says. "That's because of our focus on quality. Having a dealer in the UK is another major positive, but as a business we have also invested money there."
Sprinter base vehicles are sourced in the UK to benefit from the three-year Mercedes-Benz warranty here. They are then shipped to Turkey for conversion, either by truck or using roll-on/roll-off shipping.
Going forward, Ilesbus expects to keep stock right-hand drive Sprinters in Turkey to speed the process; it may part-convert them prior to an order being placed.
Both standard and extended variants will be offered with various options. When specified, the extension is made of steel; routeone had the opportunity to examine one such minicoach during production and the 'join' cannot be picked out.
The Daily-based midi will take up to 29 seats and come with the same potential for customisation as the Sprinter. The high-specification Mercedes-Benz Vito conversions will be offered to suit niche applications.
Atego is coming
The first Atego-based midicoach, a prototype, is progressing well in the Bursa factory, with framing complete in September. As a higher-specification vehicle, the as-yet unnamed model will come on a 12,000kg GVW chassis. A more basic variant suited to school work will deliver the same capacity at 10,500kg GVW. Accessible models will use tracking and other components from suppliers established in the UK.
Ilesbus is already taking of building a demonstrator in right-hand drive. Although styling is being kept a secret for now, routeone was able to see CAD drawings of the completed vehicle.
The body has a look that is generally different to other Atego-based midis, although slightly similar to one of them.
The presence of models based on Sprinter, Daily and Atego underframes will give Ilesbus a comprehensive range in the mini and midicoach sectors. It's making big noises about its prospects in the UK, and it is confident that there is a market for all three here.
A coachbuilt Sprinter-based mini has not been ruled out, but the next project will be the development of an M1 product. That will give potential for eight seats with a sliding side door.
"We are not frightened to develop a new vehicle as long as we see that demand for it exists," says Ilker. "We also see opportunities in the UK, which is why we are confident enough to enter the market."