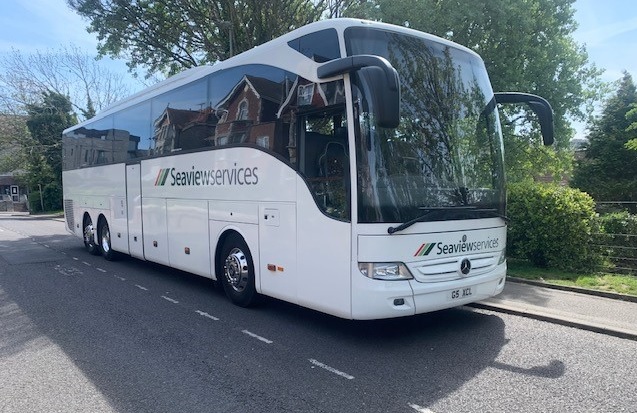 The company trading assets of long-established coach operator Seaview Services of Sandown on the Isle of Wight have been acquired by Eastleigh-based Xelabus.
Eight vehicles and five staff form part of the deal. The Seaview Services name will be retained, but a revised logo has already been introduced and the business will fall under a new Xelacoach brand. In addition, Xelabus has sourced a pair of PSVAR compliant, Euro VI Mercedes-Benz Tourismos from Mistral Bus and Coach to upgrade the Seaview fleet.
The previous owners of Seaview Services opted to sell the business "with a view to its well-known name continuing on the island," says Xelabus.
Managing Director of Xelabus Gareth Blair adds that the Hampshire company has been looking to establish a coaching division "for some time." Such a step sits well alongside its operation of a large number of home-to-school and college contracts. "We regularly receive requests for coach hire for longer distances," adds Mr Blair.
He continues: "This acquisition provides Xelabus with a platform for further growth in the private hire, coach tours and corporate markets, as well as strengthening our network in Hampshire." The Xelacoach brand on the mainland will develop "over the next six months," he advises.
Seaview was established as Newell's Express Motor Service in 1922 as a bus operator between Ryde and Sandown, adopting the Seaview Services name later.