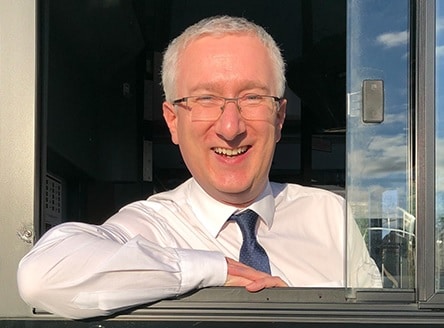 Matt Kitchin has been appointed Managing Director of Stagecoach Yorkshire. He will take up the post on 1 March and succeed Phil Medlicott, who is soon to retire.
Mr Kitchin will move from Stagecoach Manchester, where he is currently Operations Director.
He joined the group in 2016 and since then has been responsible for the delivery of an extensive urban network by the conurbation's largest bus operator.
Says Mr Kitchin: "Our transport services play a critical role in connecting Yorkshire, and there will be some major opportunities ahead of us as we look to rebuild from the pandemic. I look forward to working with my team and our partners and stakeholders across the region to make sure that we are delivering the very best bus services for our customers."
Stagecoach UK Managing Director Carla Stockton-Jones has thanked Mr Medlicott for his service to the group. She adds: "We are really pleased to announce the appointment of Matt as our new MD in Yorkshire. Our people are key to what we do, and it is great to see Matt develop and progress to such a crucial role within our business.
"Through his experience of our services in Greater Manchester, Matt has developed in-depth knowledge of running a busy urban bus network. This will stand him in great stead for leading our business in Yorkshire."
"As we come out of the pandemic, there will be some great opportunities to work closely with our partners to harness the huge potential of the bus in tackling climate change, delivering better air quality and providing improve mobility for our communities. Matt's experience in the industry will ensure that we are in the very best position to maximise the opportunities ahead.
Stagecoach Yorkshire has around 400 buses and 1,100 employees across Barnsley, Chesterfield, Doncaster, Rotherham and Sheffield.