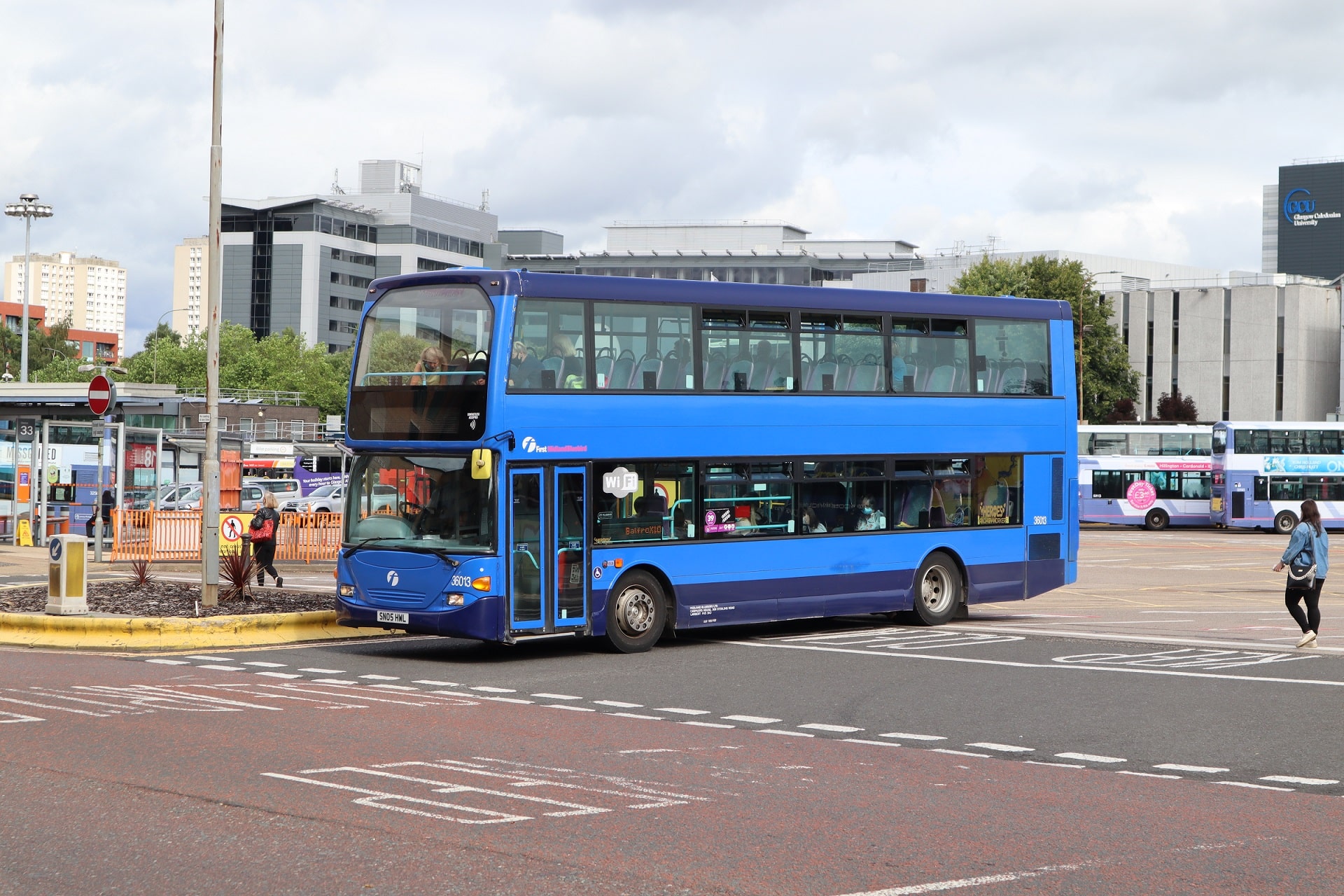 McGill's Bus Group has reached agreement with First Bus to purchase its Scotland East business. The deal will complete on 19 September and involves depots at Balfron, Bannockburn, Larbert and Livingston with around 550 staff. Over 200 vehicles and the Bright Bus Tour open-top operation in Edinburgh will be included in the sale.

The PLC has described the disposal as "part of a strategic refocusing" of its Scotland business on Aberdeen and Glasgow. It represents further growth for McGill's and follows the purchase of Xplore Dundee from National Express in late 2020. The business has also recently expanded into scheduled coaching as a FlixBus partner. 
Manging Director of First Bus Scotland Duncan Cameron says: "As we have seen from its successful purchase of Xplore Dundee in recent times, McGill's is a historic and trusted bus operator within Scotland and one that we believe to be a safe pair of hands to take the Scotland East business forward successfully. 
"We will continue to operate our services as usual until the handover date, working closely with our local authority partners and demonstrating our commitment to our customers through the service we offer." 
McGill's CEO Ralph Roberts adds that the incoming owner will engage with First Scotland East employees over coming weeks and months as they transition into the new owner's business. It will also work with local stakeholders, while Mr Roberts says that "unique local transport brands" will be involved. More details of those will be announced once the purchase is complete. 
Chairman James Easdale comments: "Everyone at McGill's Group is excited about welcoming Scotland East into our stable and the opportunities that lie ahead. 
"Our team are passionate about using our expertise to build the business in the years ahead so we can retain and attract new passengers across the region. We are pleased the opportunity has arisen to acquire the business and we appreciate the efforts of First Bus to ensure a smooth transition."