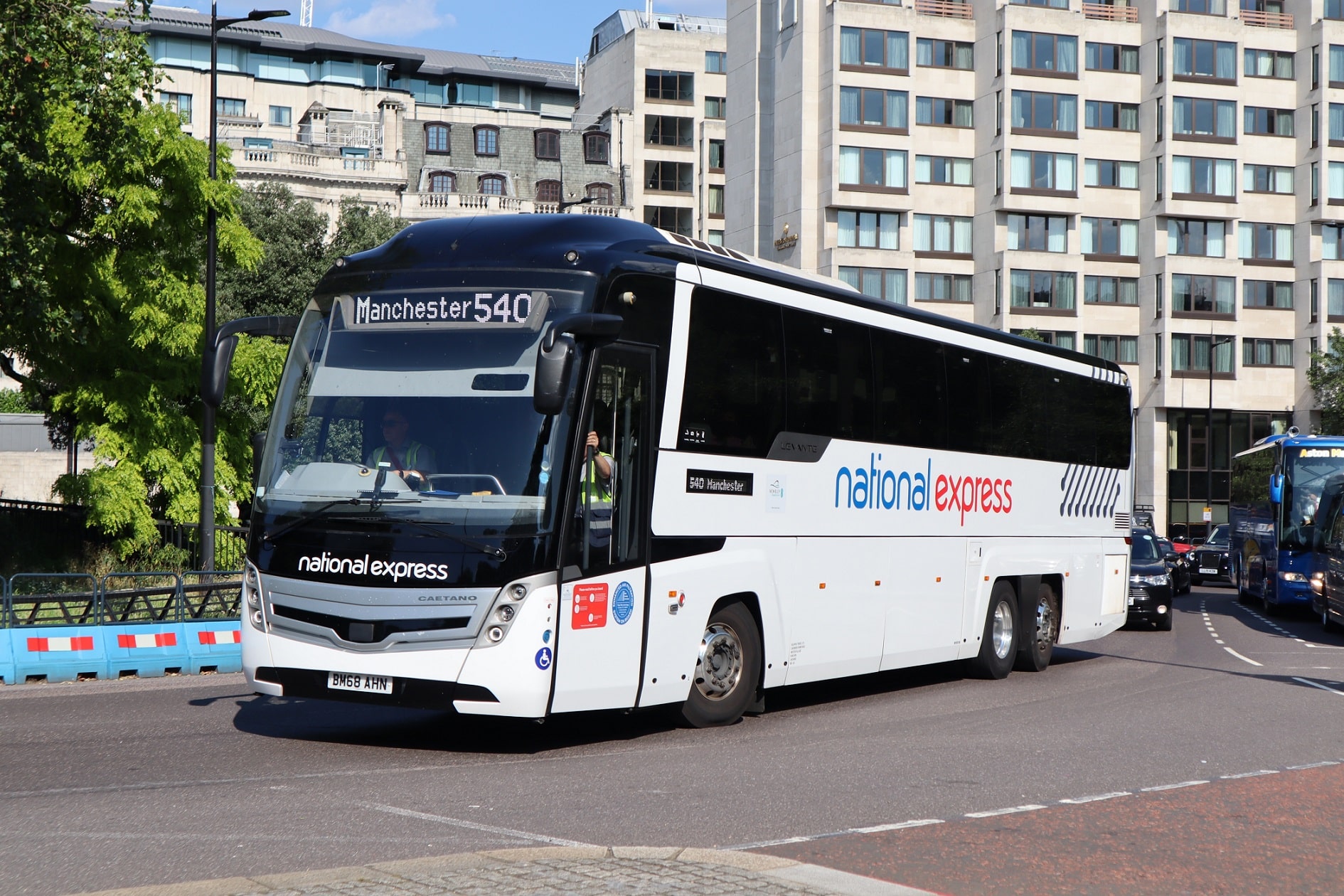 National Express UK Coach aspires to having a pilot zero-emission coach in its livery and carrying passengers in demonstration service "within two years, and hopefully sooner," Managing Director Chris Hardy has told routeone. 
Speaking in a feature interview published in the August issue, Mr Hardy outlines the scheduled coach operator's current position on zero-emission vehicles. Central to use of the first liveried example will be the infrastructure that is to support sister company National Express West Midlands' move away from diesel, with the coach business planning to run the pilot vehicle itself before bringing in partner operators to offer feedback. 
Mr Hardy also explains that National Express sees a role for both battery-electric and hydrogen fuel cell-electric power in its coaches' transition to zero-emission, which is due to be complete by 2035. Battery power may feature on shorter-distance airport shuttle services but he expects that for longer routes, hydrogen will be the solution. 
While sharing bus infrastructure will form part of the coach industry's adoption of zero-emission power, Mr Hardy is a further prominent member of the sector to highlight the likely alignment with decarbonisation in the road freight sector that coaching will see as it embarks upon the shift. He notes that large-scale hydrogen fuelling stations away from bus depots are most likely to be seen at logistics parks and on the strategic road network first.
The two-year target for the first zero-emission National Express 'white coach' is achievable, Mr Hardy believes. 
The interview with Mr Hardy – in which he also explores the return of scheduled coach patronage, moves to further improve accessibility for National Express coach services and the operator's ongoing changes to its network – can also be read here. Free registration to the routeone website is required for access.