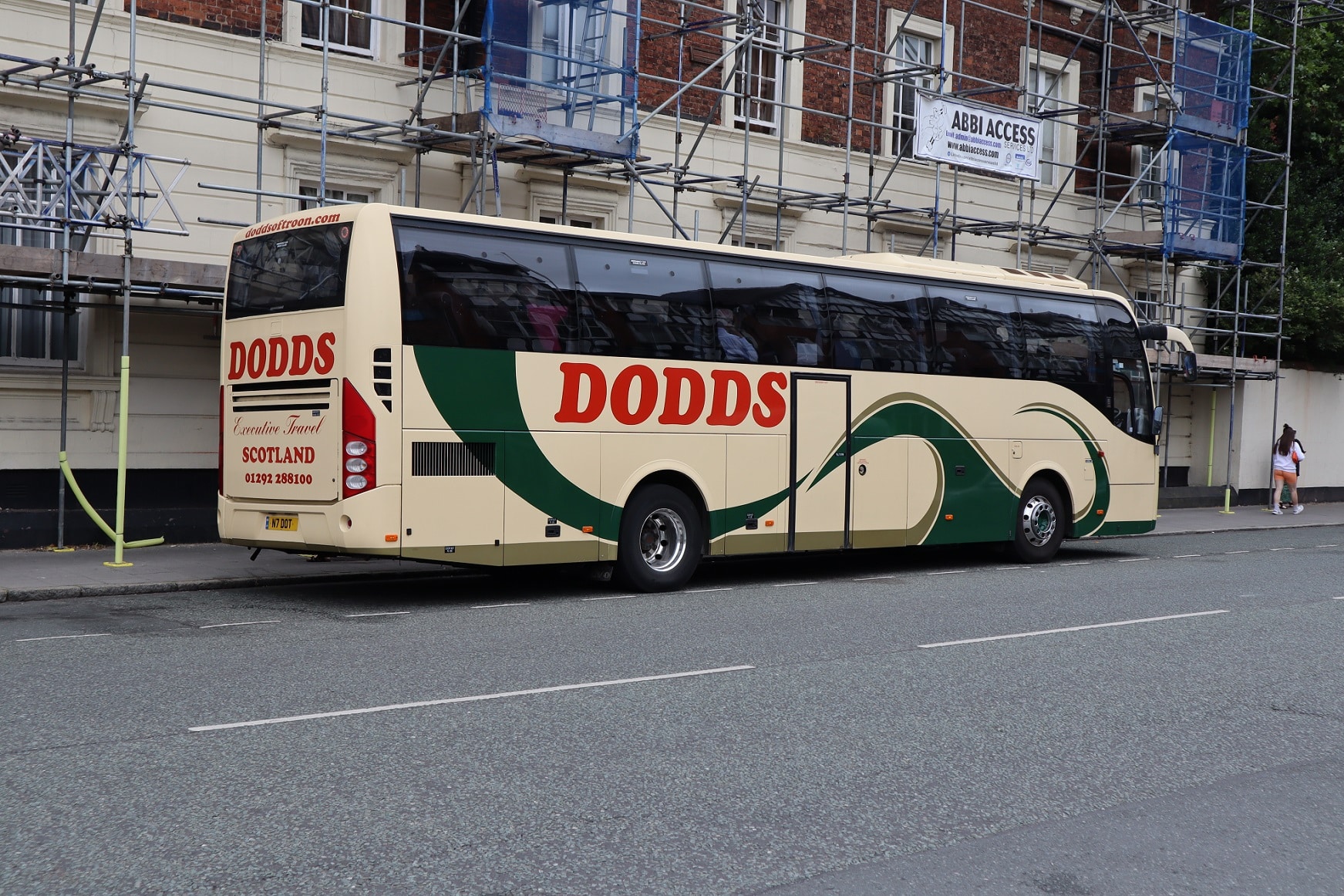 The purchase of zero-emission coaches for use on private hire, tourism-related and home-to-school work is set to be eligible for capital grant funding under the second round of the Scottish Zero Emission Bus challenge fund (ScotZEB2).

Inclusion of zero-emission coaches across the board in ScotZEB2 represents the first time in the UK that public money has been approved for the wider coach sector to help it to decarbonise. In Scotland, battery-electric coaches for use on scheduled services by Ember have previously been allocated grant support. 
The landmark has been disclosed in ScotZEB2 indicative guidance published by Transport Scotland. In addition to the purchase of zero-emission buses for public services, coaches for use in the three segments above are specifically included on the list of vehicles that are expected to be eligible for support from the fund. It was quickly welcomed by one family coach operator in Scotland.
ScotZEB2 to focus on small, medium and rural operators
Scope for small- and medium-size coach and bus operators to participate in ScotZEB2 has been highlighted by the Scottish Government, with Minister for Transport Jenny Gilruth noting that many such businesses in Scotland "have great ambitions" to begin the transition to zero-emission vehicles.
A handful of SMEs were supported with money towards battery-electric buses in ScotZEB1, but papers released by the Scottish Bus Decarbonisation Taskforce in May underlined earlier comments by Ms Gilruth, noting that smaller operators and those in rural areas of Scotland must not be "left behind in the transition to a carbon neutral economy."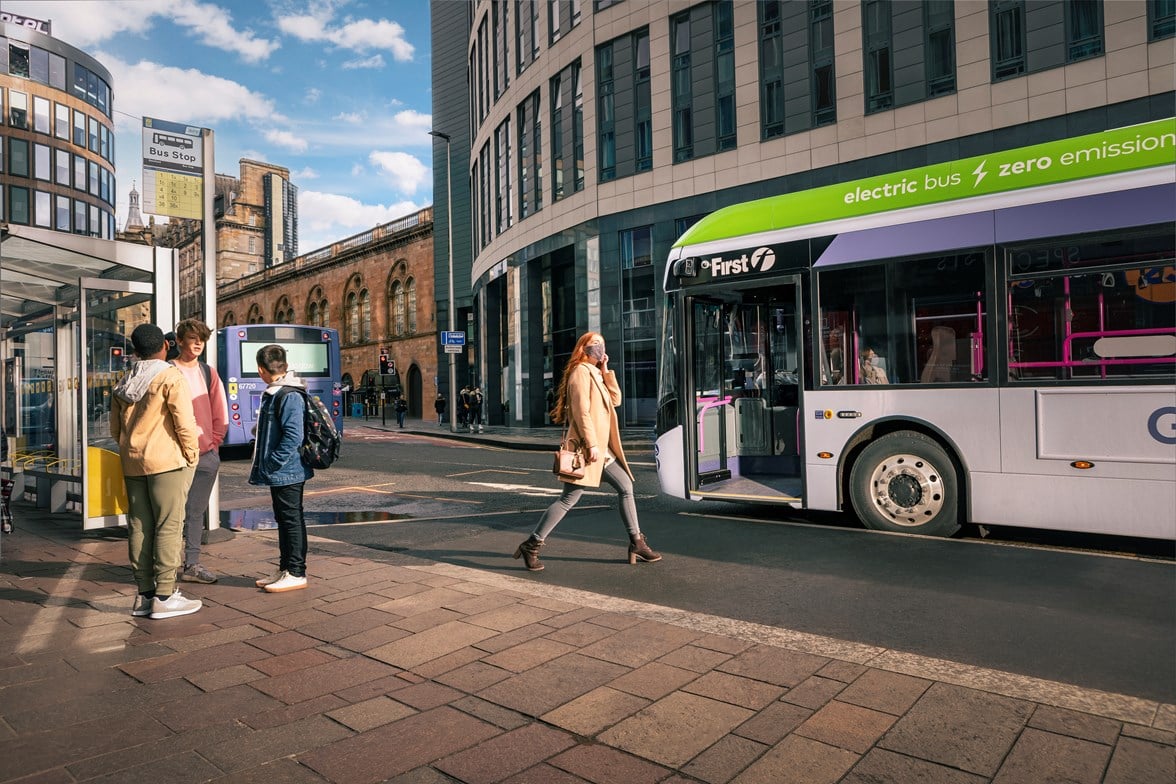 Battery- and hydrogen fuel cell-electric power forms part of ScotZEB2, as does those technologies' associated charging or refuelling infrastructure, respectively. 
ScotZEB2 will open to bids in spring 2023, Transport Scotland says.
That represents a significant delay from the originally planned date of April 2022, but a review of the scheme's first phase has led to changes being incorporated into the coming round.
Market Transition Scheme to offer bidding assistance first
Ahead of that will be a £500,000 Market Transition Scheme (MTS). It aims to "support the development of collaborative, innovative, ambitious and competitive [ScotZEB2] bids." SME coach and bus operators are among the organisations eligible to apply for funding from MTS to help them to "understand the steps required to replace their fleet with zero-emission alternatives." 
MTS is also open to financiers and other third parties that "wish to collaborate or establish a consortium with these operators." It will be delivered through the Energy Saving Trust and will mean that those allocated MTS funding "are well positioned to apply for ScotZEB2," although eligibility for ScotZEB2 is not dependent on a prior application to MTS. Applications to MTS may be made until 9 December. 
Bidders to ScotZEB2 are "strongly encouraged" to establish arrangements with partners or collaborators to minimise the subsidy level requested. That approach can involve multiple operators to obtain economies of scale when ordering vehicles. 
Multi-year drawdown of vehicle and infrastructure funding

The papers published by the Scottish Bus Decarbonisation Taskforce earlier this year noted that there is "a maximum of £58m" available for ScotZEB2.  
ScotZEB1 saw an average subsidy per vehicle awarded of £176,000. Detailed and final guidance on quantum and levels of funding for ScotZEB2, along with eligibility and criteria and timeline details, will be published in early 2023. Funding drawdown is anticipated during financial years 2023/24, 2024/25 and 2025/26. 
In addition to vehicle operators, expected to be eligible to bid are businesses offering battery-as-a-service, fuel-cell-as-a-service, bus-as-a-service and infrastructure-as-a-service provision, along with energy companies, finance organisations, repowering companies and local authorities. 
"Effective private financing is key to making zero-emission coaches and buses, and infrastructure, affordable to all operators," says Transport Scotland. 
"Financing that aggregates ownership to generate greater buying power, spreads the cost of these assets over their full useful lives and takes away the risk and complexity of these assets from those operators not equipped to deal with these issues are all essential considerations, and bids that provide solutions to these issues will be favoured."