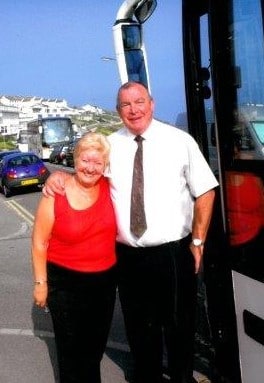 Denis Arthur Cox, a former driver with Hunts Coaches of Alford, died peacefully on 25 February. He was 70 and had retired from the Lincolnshire operator in August 2019.
Hailing originally from Sheffield, Denis worked as a tour driver for Shearings Holidays and Wallace Arnold before moving to Spain after marrying his wife Joan in 2006.
After returning to the UK, Denis started work with Hunts in April 2008 and remained there until his retirement.
Says Hunts Coaches Business Development and Marketing Manager Lindsay Linder: "On our tours, passengers said that Denis was first class and always professional."
As a mark of respect due to current limits on funeral attendance, the Hunts Coaches team will assemble outside the Station Road depot as the funeral procession passes on 23 March.
In lieu of flowers, Denis's wife Joan has asked that any donations are made to the Lincolnshire Wildlife Park.