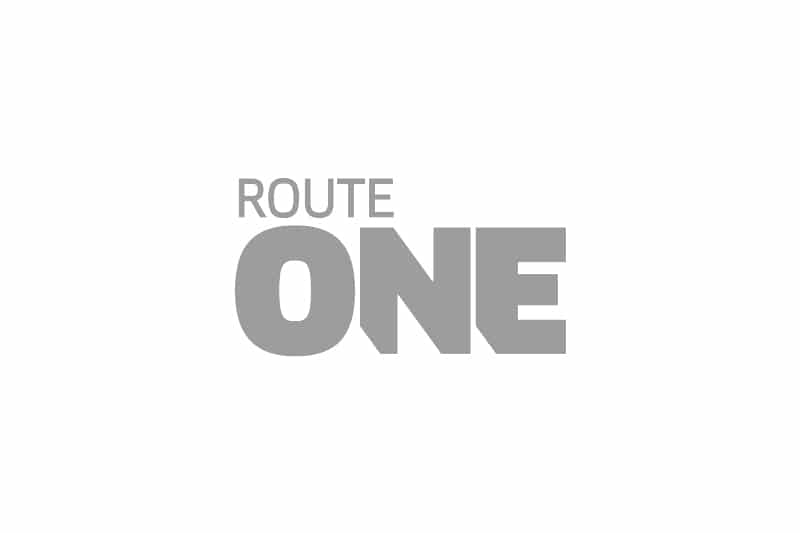 Not satisfied with offering what it calls the most comprehensive coach range in the market, Plaxton still strives to improve – including with a zero-emission model, the first mention of which has been made
Plaxton had a big 2018 with the launch of the Panorama double-decker and the low-entry Panther LE. While 2019 will not see such a 'big bang' approach to new models, Plaxton continues to refine its existing range while also making its first commitment to zero-emission coaches.
In a landmark statement, the CEO of parent company Alexander Dennis, Colin Robertson, has confirmed that an electric Plaxton model will arrive "sooner rather than later."
No more details have been revealed, but he adds that when used on appropriate duty cycles, infrastructure put in place to support electric buses could be useful, although more work is required to extend the concept to high-mileage applications.
Production of zero-emission coaches at Scarborough is still a long way off. Plaxton's shorter-term focus is on its established line-up Last week is disclosed some of the work that it is doing, and has done, to ensure that it appeals to even more operators.
The bulk sellers – Leopard and Panther
Plaxton's volumes are dominated by the Leopard and Panther. Of 199 sales in 2018, they accounted for 48 and 96 units respectively, far ahead of the Panther LE, which ranked third on 19.
One reason for both models' success is their availability from stock on Volvo B8R chassis. Plaxton holds examples in a variety of configurations, and they can be supplied quickly. A leasing package for Panther in partnership with Mistral has proved successful.
"We're also seeing positive results on both models from old and new customers alike," says General Manager Coach Sales Simon Wood. "Horseman Coaches ordered a further 10 Panthers for 2019, while Bullocks Coaches recently took delivery of its first new Plaxton since 1996. We placed 17 Leopards with Dawsongroup Bus and Coach in 2018 and it is already talking to us about more."
Scheduled coaches
The B8R-based Panther LE, which has a low-floor front section and a conventional coach rear, has so far been bought only by Stagecoach, in tri-axle, 14.5m form. It has not ordered any for 2019, but there is a likely reason for that, says Commercial Manager – Coach Mark Ballam.
"We had hoped for more Panther LEs in 2019, but Stagecoach was successful in the Low Emission Bus Scheme and that is reflected in its orders."
Plaxton will soon have a demonstrator Panther LE, and it once again does not rule out offering the model at shorter lengths. It has already quoted on a two-axle variant, but an enabling order is required to justify productionising such a coach.
The Panorama is doing well. Plaxton will deliver 31 in 2019 to a mix of retail and fleet buyers, and it has already repackaged the luggage area to increase space. A bespoke ski box, made in-house, is also available.
Elite travel
Such has been the success of the Leopard and Panther on B8R chassis that Plaxton took the decision to offer a 13.2m two-axle Elite on the same underframe.
"The B8R has proved to be more than capable and it delivers excellent fuel economy. By mirroring the wheelbase of the B8R Panther and including provision for a front-mounted wheelchair lift, the range extension of the Elite created a versatile 13.2m touring coach," says Mark.
Logan's Executive Travel of Dunloy, Co Antrim is so far the 13.2m Elite's only customer, but Mark adds that there has been considerable interest from elsewhere. The Logan's order, for 12, is also evidence of Plaxton's resurgence in Ireland and Northern Ireland, where it has sold 28 coaches in the past year. Although Plaxton does not typically build the Elite for stock, Mark says that it may add some on the B8R to 2020's build programme.
Addition of the B8R-based Elite gives Plaxton what it describes as "the most comprehensive coach range in the market." While it had a strong 2018 in the full-size segment, the midi sector proved challenging thanks to competition from other models, particularly the Yutong TC9.
At the time of the Mercedes-Benz Atego-based Cheetah XL's launch it was known that Plaxton had examined rear-engined chassis options. It still does not rule out such an addition but says that it is in no rush to bring anything to the table.
Couple range expansion with support from Alexander Dennis's AD24 online parts platform, which encompasses all Plaxton models and the chassis that they are built on, and the coachbuilder is confident that it will continue to enjoy success in a congested UK market.
Save the date: Thursday 8 August
Plaxton is inviting operators with its coaches old and new to a celebratory rally, road run and dinner in Scarborough on Thursday 8 August.
Limited to participants from within the industry, the day will start with assembly before coaches follow a route via Marine Drive.
Various trophies will be presented, and vehicles may be left at the factory overnight; operator York Pullman has agreed to provide transport between there and the town centre.
"We have space for up to 60 coaches, of which 35 are already confirmed," says Retail Sales Director Richard Matthews.
"We are encouraging customers with Plaxton models that go right back to the beginning to attend. It's our way of giving something back to the industry and the operators that have supported us.
"We are already seeing a great buzz around the event."