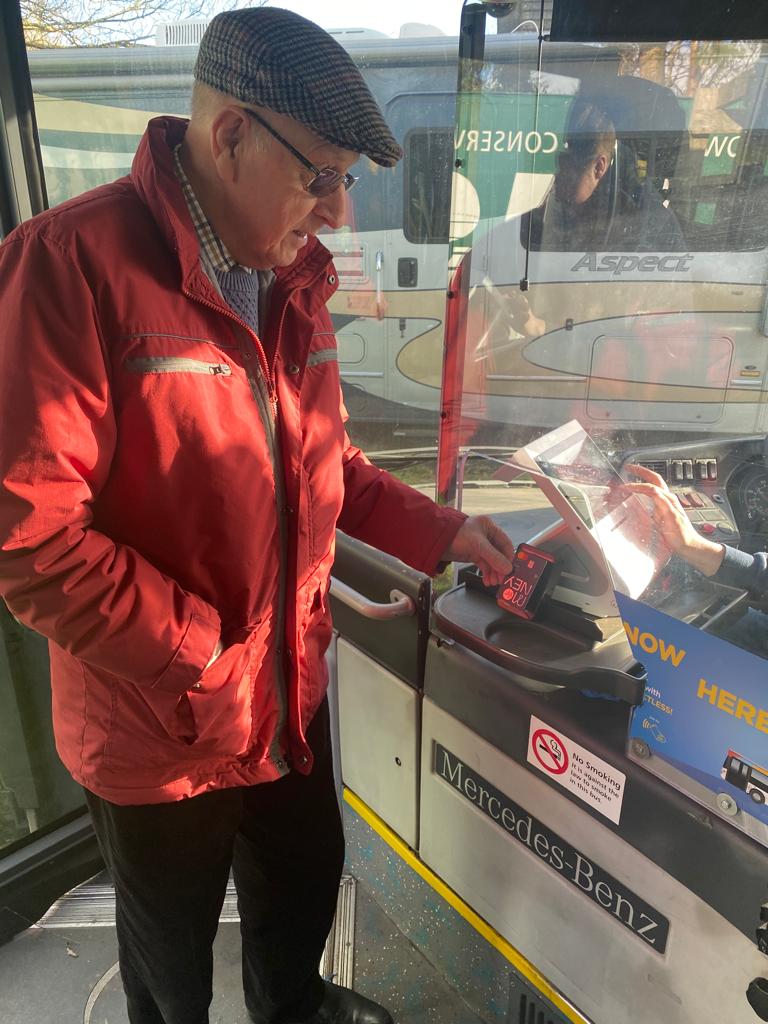 Independent family-run bus and coach operator, R & S Waterson's, which has been serving the communities of South and West Yorkshire for almost 60 years, has become the latest provincial transport fleet to roll out a fully cashless ticketing system in partnership with cloud-based ticketing specialist, TransMach.
Over a three-month implementation programme in the last quarter of 2021, Pontefract-based R & S Waterson's upgraded its legacy ticketing machines to TransMach's bespoke Android system on its five scheduled bus routes and has completed a successful driver trial of both TransMach's onboard TM500 and mobile TM920 contactless units. As well as achieving faster onboarding and improved passenger convenience, the move to fully contactless ticketing has enabled Waterson's to streamline its operation, saving time and resources.
Aimed at providing small to medium sized operators with a cost-efficient way of upgrading to contactless ticketing, TransMach's latest generation ticketing machines are compatible with all forms of contactless payment protocol, including ITSO smart cards, travel QR codes and the latest EMV specification. This also enables LAs and PTEs to achieve goals such as multi operator/multimodal ticketing across the region.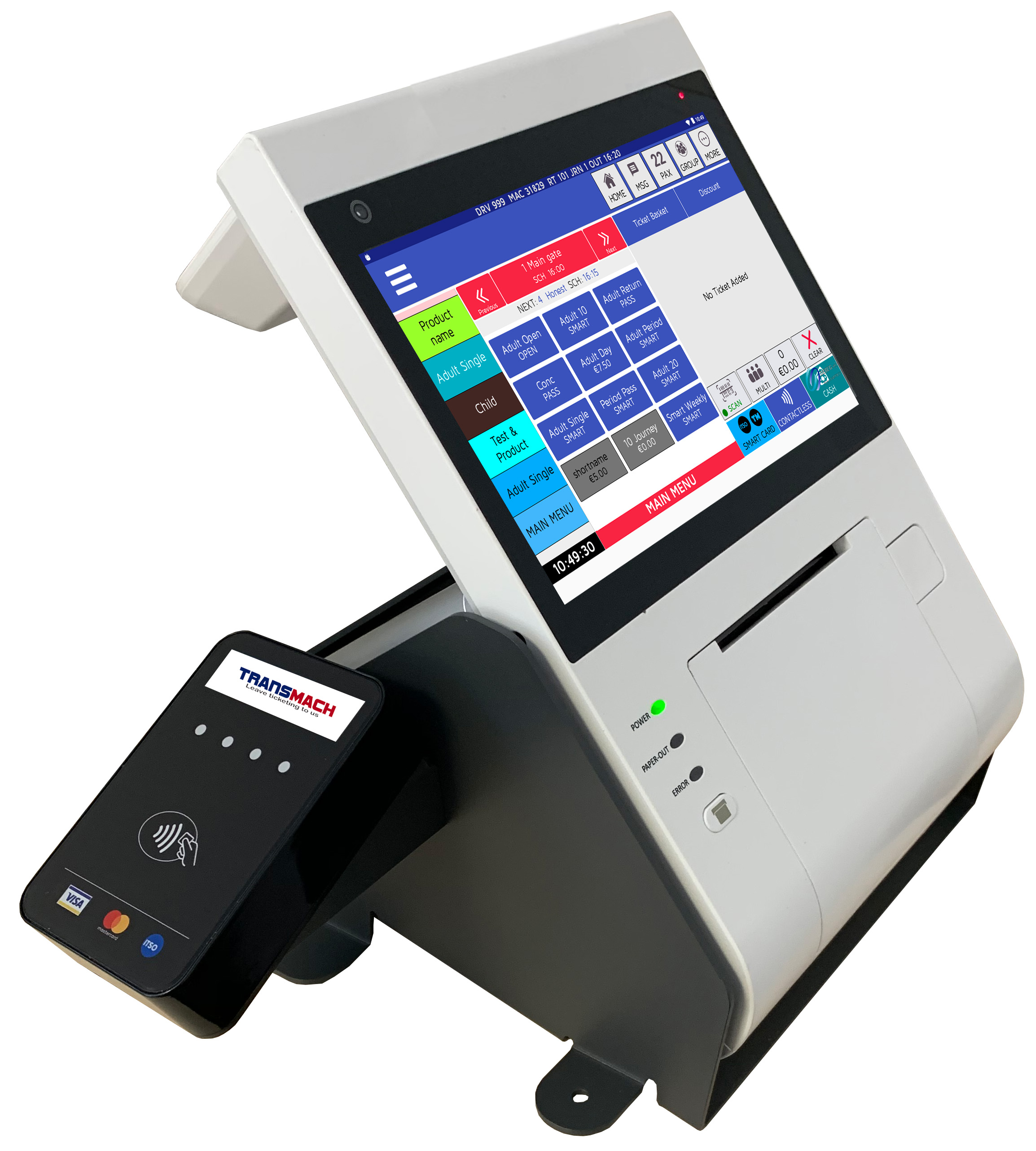 The machines are complemented by TransMach's bespoke cloud-based back office system, which enables the automatic uploading of live bus locations and TransXchange files to the government's Bus Open Data Service (BODS). In addition, the system facilitates detailed reports for patronage and overall service performance, plus the facility for daily capping of 'touch in, touch out' multiple bus journeys, which R & S Waterson's will be trialling in the next few weeks.
According to TransMach's director, Minesh Vandra, over 80% of regional operators are still using older generation ticketing machines. As well as adding extra time and administration for drivers, there are also potential issues for operators related to the legal requirement to provide BODS data, as well as concession reports for local authorities. He commented:
"As a result of the pandemic, contactless ticketing is becoming the new standard, so TransMach's mission is to provide small and medium-sized operators with a seamless solution to upgrade. Our in-house system delivers an all-in-one solution that enables operators to tick all the boxes in terms of contactless payment compatibility, BODS compliance and processing of real-time data required by customers. TransMach's mission is to make bus and coach travel seamless using latest technologies and more cost-efficient with quality support, so we're delighted to have helped Waterson's make this transition."
Commenting on the partnership with TransMach to introduce cashless ticketing, R & S Waterson's Elliot Waterson, said:
"The transition to TransMach's cloud-based contactless machines is one of the best upgrades we've ever done. The new system is so easy compared to our old machine and the whole TransMach team have been very helpful. Our fleet now uses a mix of their fixed TM500s and mobile TM920, which is superior to any other handheld machine we've used.
Setting up new routes and fares has been very straightforward and any issues can be resolved quickly by TransMach's support team, as the machines can be remotely connected to its back office system.
This is particularly beneficial, as it provides all our reporting needs, live and offline tracking, driver messaging and the all-important Bus Open Data, which is connected through the cloud. The implementation of Bus Open Data was a challenge for us but TransMach's system has made this easy, which we'd recommend to other operators. Since going cashless in October last year, we've seen more passengers onboard our services and we're continuing to use the MyTrip app for mobile ticketing, which was also integrated with TransMach's back office system.
TransMach is currently working on a live tracking function that we can embed onto our website so passengers can see where the bus is and we are also looking forward to testing the Touch In / Touch Out facility that's in development. Overall, we are highly satisfied with the new contactless machines and our drivers conclude that the touch screen makes them a lot easier to use than previous generation machines with only 20 minutes of training required."
Minesh Vandra, TransMach's Director, concluded: "Having built up significant experience working with various transport applications, TransMach takes pride in supporting over 300 customers across the UK and Europe with customer friendly support and competitively-priced ticketing solutions, which include mainstream bus services, inter-town coach and tram operations, as well as commuter, school and demand-responsive services. Our 'never say no' approach enables us to offer a complete end to end solution for customers, as well as working with third party ticketing suppliers."