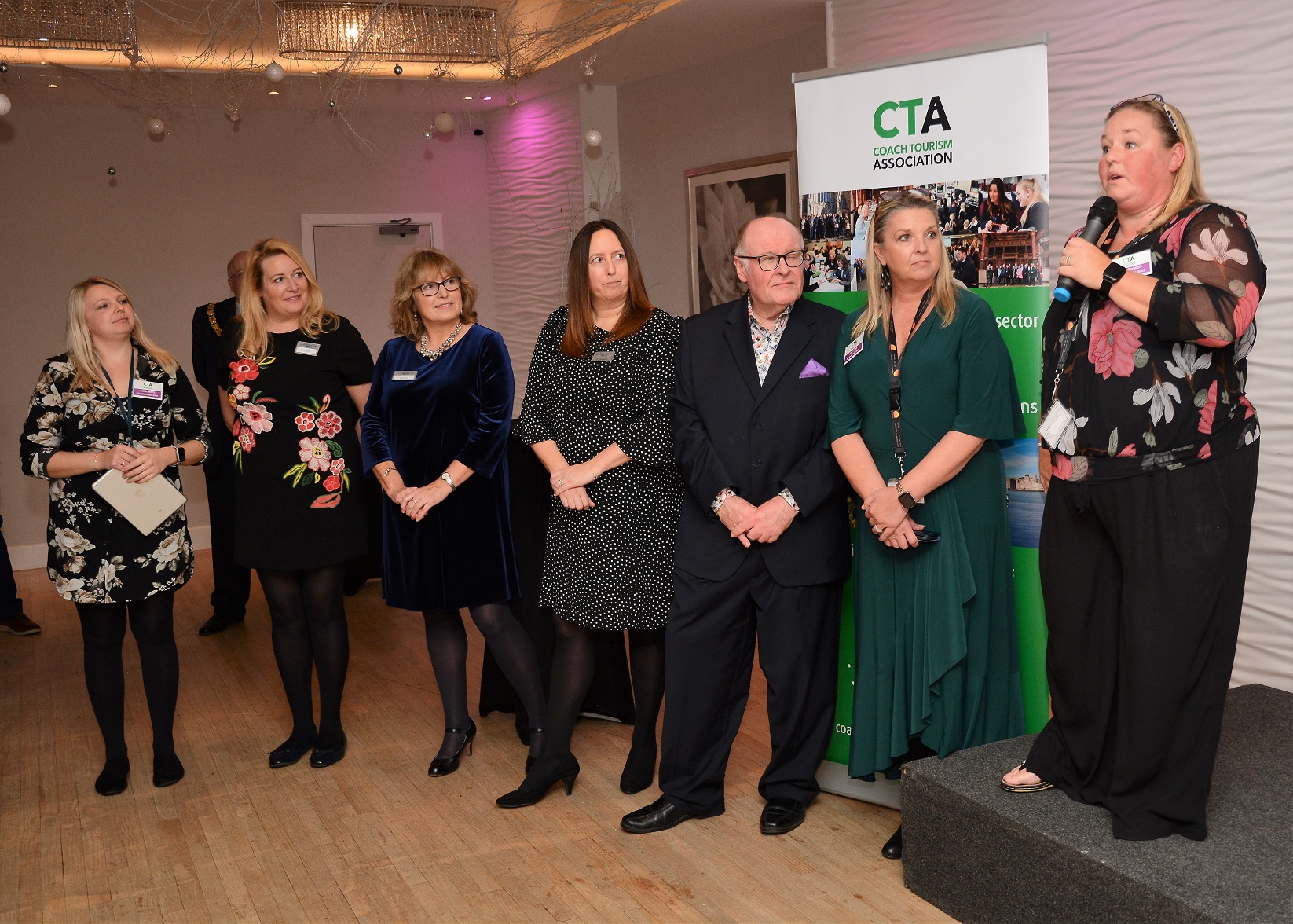 A record attendance at a recent winter networking event hosted by the Coach Tourism Association (CTA) in Bournemouth has demonstrated "optimism in market recovery" for the sector, Chair Robert Shaw has said.
126 individuals were drawn from coach tour operators, suppliers, and wholesalers. Some are new members to the Association. That total represents a high for a CTA end of year winter event, which was fully subscribed and involved a familiarisation trip.
Suppliers from across Bournemouth, Christchurch and Poole (BCP) were present. Delegates were addressed by BCP Council Head of Destination and Events Jon Weaver, who explained the sustainable value that coach tourism brings to the region. BCP Council Chairman Cllr Nigel Hedges and The Charter Mayor of Bournemouth Cllr Robert Lawton also spoke.
The gathering was supported by Marsham Court Hotel, BCP Council, Bournemouth Coast Business Improvement District, Hennings restaurant, City Cruises, and Brewhouse and Kitchen.
Speaking about the level of success, Mr Shaw – who is also Director of Coventry coach operator Harry Shaw – says: "The fully booked event generated widespread new product leads, and it was great to see so many first-time attendees from our expanding membership.
"The scale of participation showed the optimism in market recovery and demonstrated the importance of bringing operators and suppliers together to create day trips and tours for their customer base.
"New supplier members were impressed with the ease of access to so many operators at the event. Likewise, our coach operator members were pleased by how many new suppliers there were that they had not previously dealt with.
"Despite how established Bournemouth, Christchurch and Poole is during spring and summer seasons, the familiarisation trip demonstrated the new and varied attractions that the area also has to offer in summer and winter."
CTA's next even will be its annual conference and workshop. It will take place in Belfast on 5-7 February 2023.