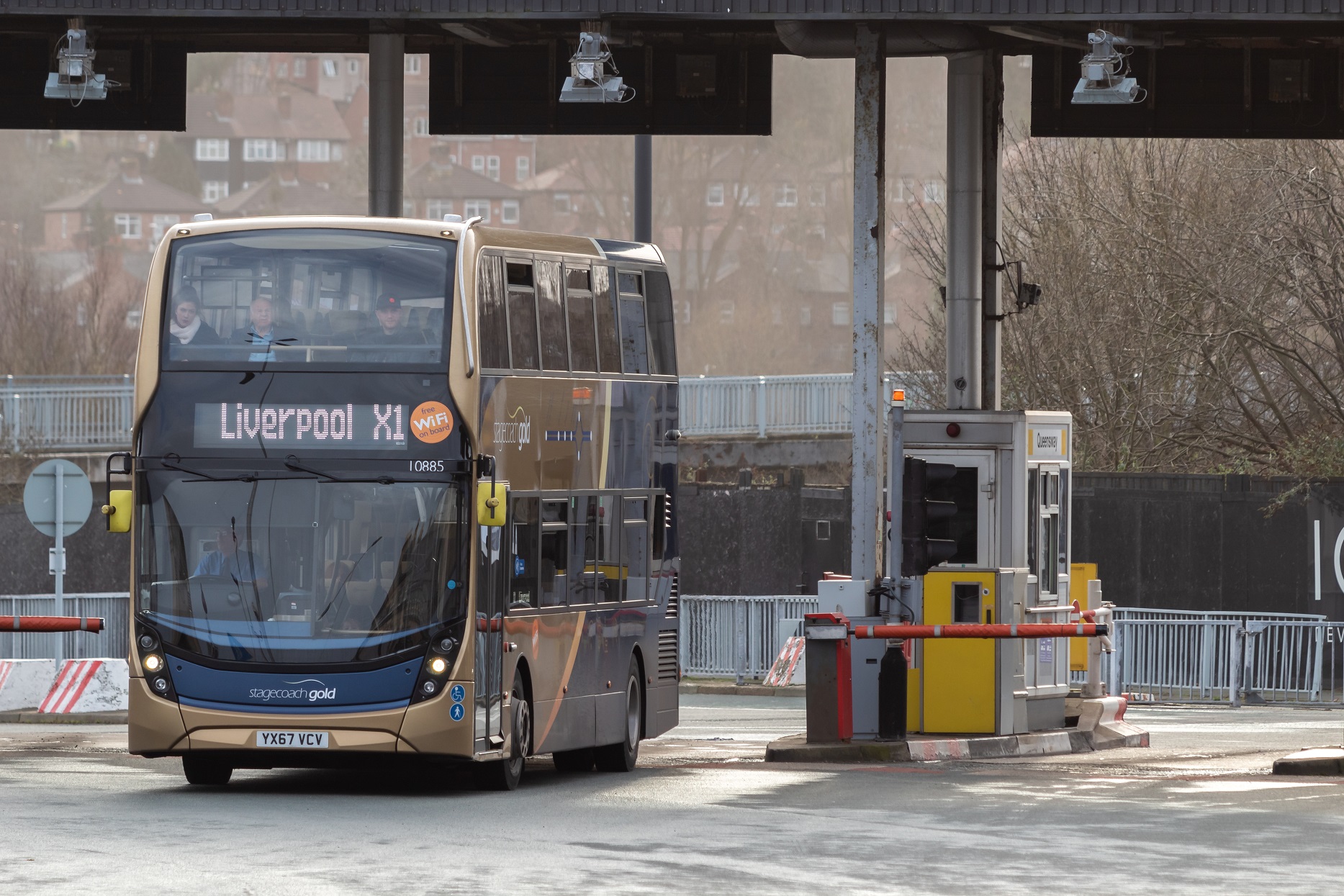 Mayor of Liverpool City Region Steve Rotheram has further underlined his desire to deliver reregulation of bus services in the conurbation after it became the latest in England to launch a £2 adult fare cap.
The measure was introduced from Sunday 18 September. Liverpool City Region follows Greater Manchester and West Yorkshire in putting Bus Service Improvement Plan (BSIP) money towards funding a £2 cap. In the Liverpool City Region it has been introduced in agreement with bus operators and is in place for an initial three-year period.
In each of the three areas, the step precedes a £2 capped fare scheme across England outside London that will be facilitated by the Department for Transport between January and March 2023. The nationwide scheme is optional and details on how operators will be reimbursed are keenly awaited.
In addition to the £2 adult fare cap in the Liverpool City Region, the controversial MyTicket, which allows people under the age of 19 to benefit from a day's unlimited travel on buses for £2.20, has been frozen in price until 2025. In 2018, MyTicket was cited by Wirral operator Avon Buses as the primary reason for its decision to cease trading on the grounds of poor revenue yield.
In introducing the £2 adult fare cap, Mr Rotheram once again criticised the Liverpool City Region bus network for being "too expensive, too confusing and too unreliable."
Despite Mr Rotheram making the latter point, the Liverpool City Region Combined Authority (LCRCA) has confirmed that "the majority" of its BSIP money is going towards the capped fare, in addition to support from LCRCA's own funds, and not being put towards bus priority to ameliorate poor reliability. Other BSIP money is going towards the MyTicket price freeze.
He adds that "the power of devolution" has allowed the capping of single fares, but notes that the step is "just a down payment on my wider ambitions for our region's buses."
Those are built around "working to take back control of our network so that we can reinvest any profit we make back into our public transport system – putting passengers before profit." In March, Liverpool City Region Combined Authority confirmed that reregulation was its preferred model for future bus service delivery in the conurbation.
In addition to the capped adult fare, work is underway to introduce 'tap and go' fare payments, LCRCA says. Those efforts account for the remainder of LCRCA's BSIP allocation.
The City Region is also seeking further investment to realise "ambitious plans" for its bus network. Those include increased evening and weekend service provision, better integration across modes and more hydrogen fuel cell-electric buses.