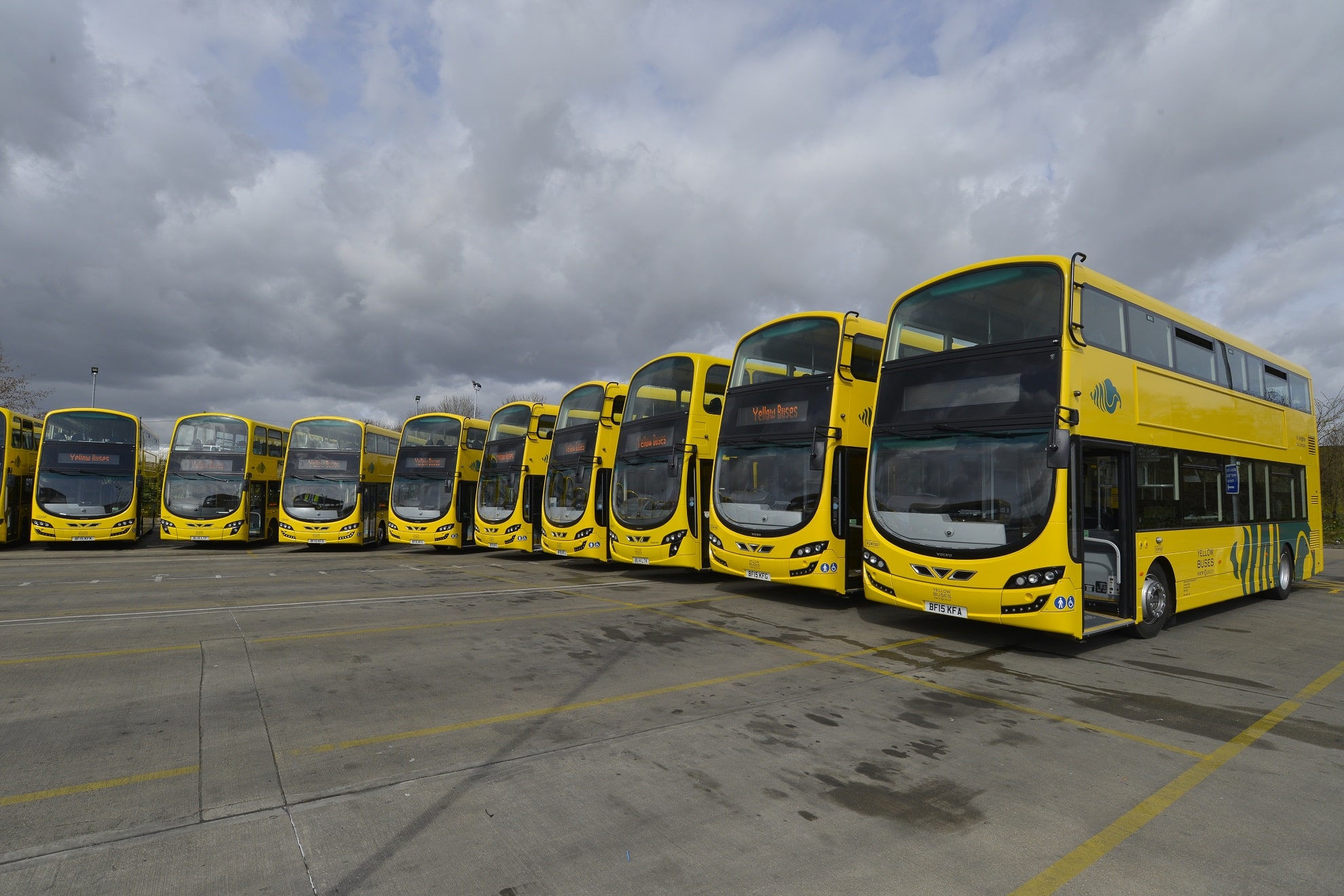 Hopes are high that sale of Bournemouth Transport Ltd to another operator will be completed "within days" after the business, which trades as Yellow Buses, entered administration on 29 July. 
In a joint statement, administrators Simon Rowe and Rachel Hotham of Milsted Langdon say that Yellow Buses' Directors had been seeking outside investment or a purchaser to take the business forward "for some time." The Directors felt that the 120-year-old firm "was unable to handle the current challenges alone" and hoped that merging with a larger operator will provide "a broader platform from which to operate." 
Yellow Buses employs around 300 staff. The administrators say that they are working to ensure that it continues to operate as closely to normal as possible "and continues to do so into the future." 
They add that challenges caused by the COVID-19 pandemic and alterations to lifestyle habits, along with reluctance among some people to use public transport have "severely reduced passenger numbers on all routes." Inflation and high diesel prices have compounded those issues, the administrators say. 
On the potential purchase of Yellow Buses by "a large national operator," negotiations with that third party which were began before the business entered administration are within the final stages and it is hoped that they will be concluded soon. 
The administrators have called upon the community in Bournemouth and surrounding areas to back the troubled business. "Support Yellow Buses and crucially its staff by using the bus. Take a trip on one of the buses and let the drivers know that they have your support. Show them just how important this service is to everyone," Ms Hotham and Mr Rowe add. 
Formerly a municipal operator and later owned by Transdev and then RATP Dev, Yellow Buses was subject to a management buy-out in 2019 by a three-strong team of Directors led by MD David Squire. At that time, Mr Squire said that he and his fellow new owners had "injected fresh capital" into the business and that it was seeing passenger growth, along with expansion of its coach operation, Yellow Coaches. 
In its most recent accounts for the year to 31 March 2021, the company noted that its future was "uncertain." The independent auditor underlined at the same time that "a material uncertainty exists that may cast significant doubt over the company's ability to continue as a going concern." 
For that period, Yellow Buses returned a profit of £591,000 on a turnover of £15.6m, but the 15 months to 31 March 2020 had seen a loss of £2.91m on a turnover of £23.9m.