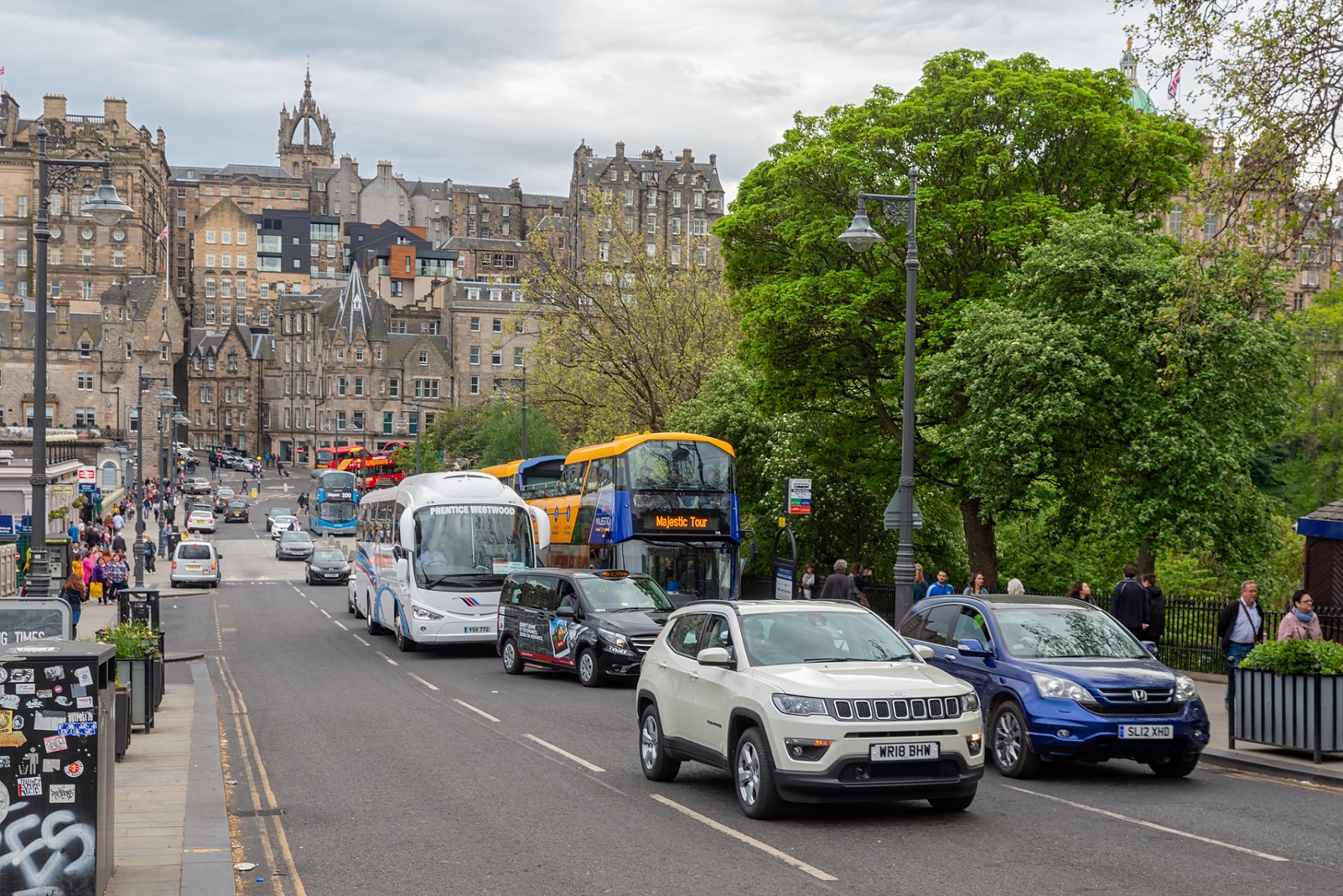 Full Low Emission Zones (LEZs) in the Scottish cities of Aberdeen, Dundee, Edinburgh and Glasgow have been formally introduced – but no enforcement will be undertaken until either 1 June 2023 (Glasgow), 30 May 2024 (Dundee) or 1 June 2024 (Aberdeen and Edinburgh). 
Coaches and buses entering the Scottish Low Emission Zones are otherwise required to meet Euro VI standards. Those that do not do so are not permitted access. Once the grace periods end and enforcement begins, penalty charges will be issued to non-compliant vehicles that do enter. 
In a further example of how Scotland's LEZs will differ from existing emission control zones in England, those penalties will be cumulative. The first entry of a non-compliant vehicle will attract a £60 charge. Each subsequent contravention will see the previous sum double, to a maximum of £960 for vehicles including coaches, buses and minibuses, although charges are reduced by 50% if paid within 14 days. The starting penalty is reset if no further contraventions are detected within 90 days. 
Transport Scotland says the grace periods ahead of enforcement are to allow sufficient time to comply. In Glasgow, an LEZ has applied to buses since 2018. Enforcement will be via automatic number plate recognition (ANPR), including via mobile ANPR units in at least Edinburgh.