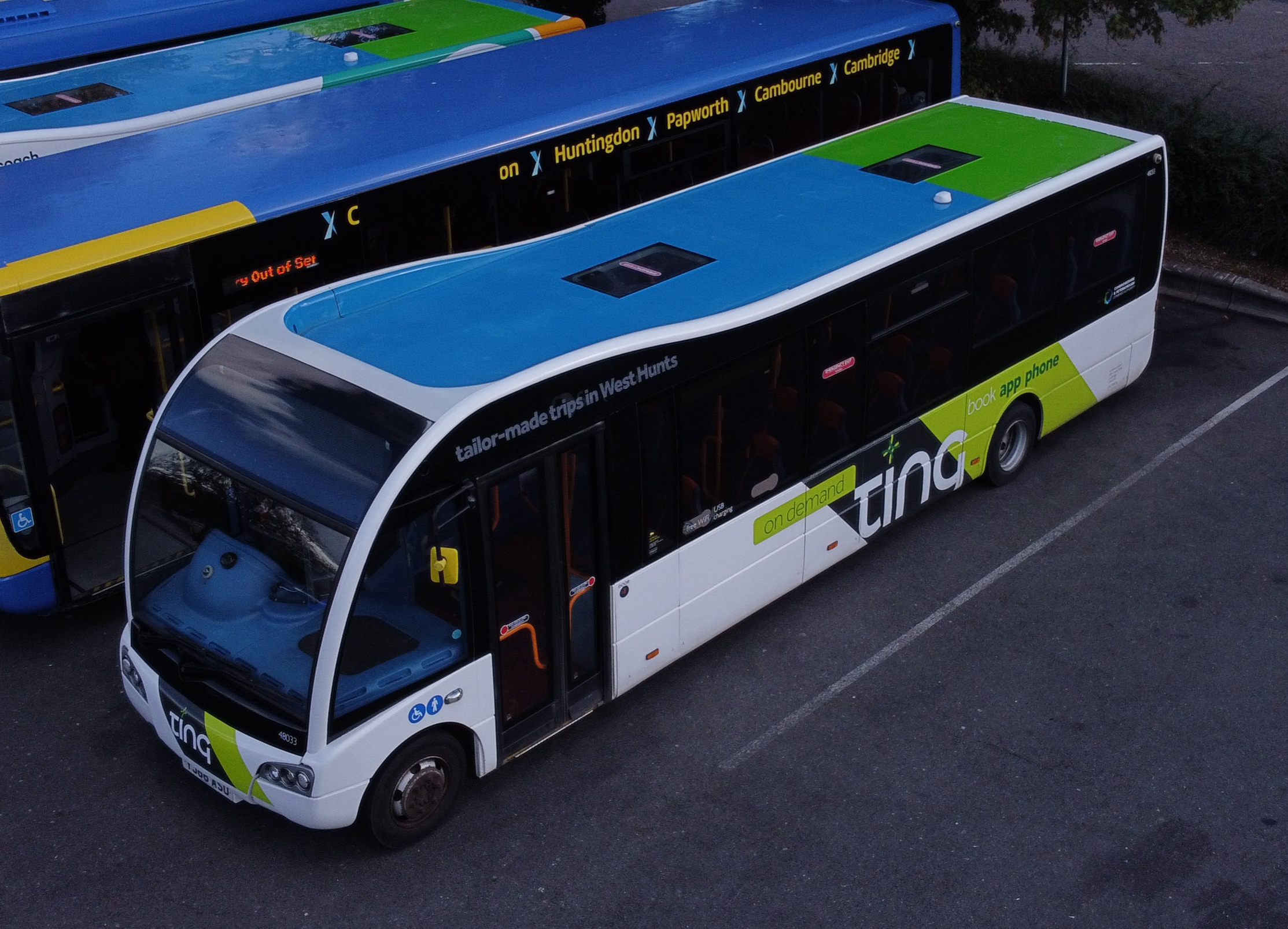 Stagecoach East is celebrating the one-year anniversary of operating the demand-responsive transport service, Ting, as it transfers to Vectare.
Launched with technology provider Via in October 2021, Ting was put into operation first with Stagecoach East, in partnership with Cambridgeshire and Peterborough Combined Authority.
Passengers in the West Huntingdonshire area use the service by hailing a bus from their smartphone, unrestricted by a timetable.
In the last year the app has served just under 31,000 passengers under Stagecoach East's operation, accounting for some 401,686 miles and 9,336 Ting accounts created. It transported over 600 people during Buckden music festival, allowed 250 people to attend Paxfest Fun Day, and provided transport for residents of Poppyfields Care Home in Eynesbury for their Christmas party. Stagecoach East also worked with HMP Littlehey to provide visitors with a cost-effective transport option.
"As the first operators for the service, we were thrilled to see the opportunities it has provided for our customers and the great feedback it has received," says Darren Roe, Managing Director for Stagecoach East. "Our passengers are our number one priority, and we were delighted to be able to work with the Cambridgeshire and Peterborough Combined Authority and our app technology partners, Via, on this ground-breaking service, to help break down the barriers of a conventional bus service.
"We continue to be committed to finding innovative and forward-thinking travel options that allow us to put passengers first and adapt our services to suit their needs."