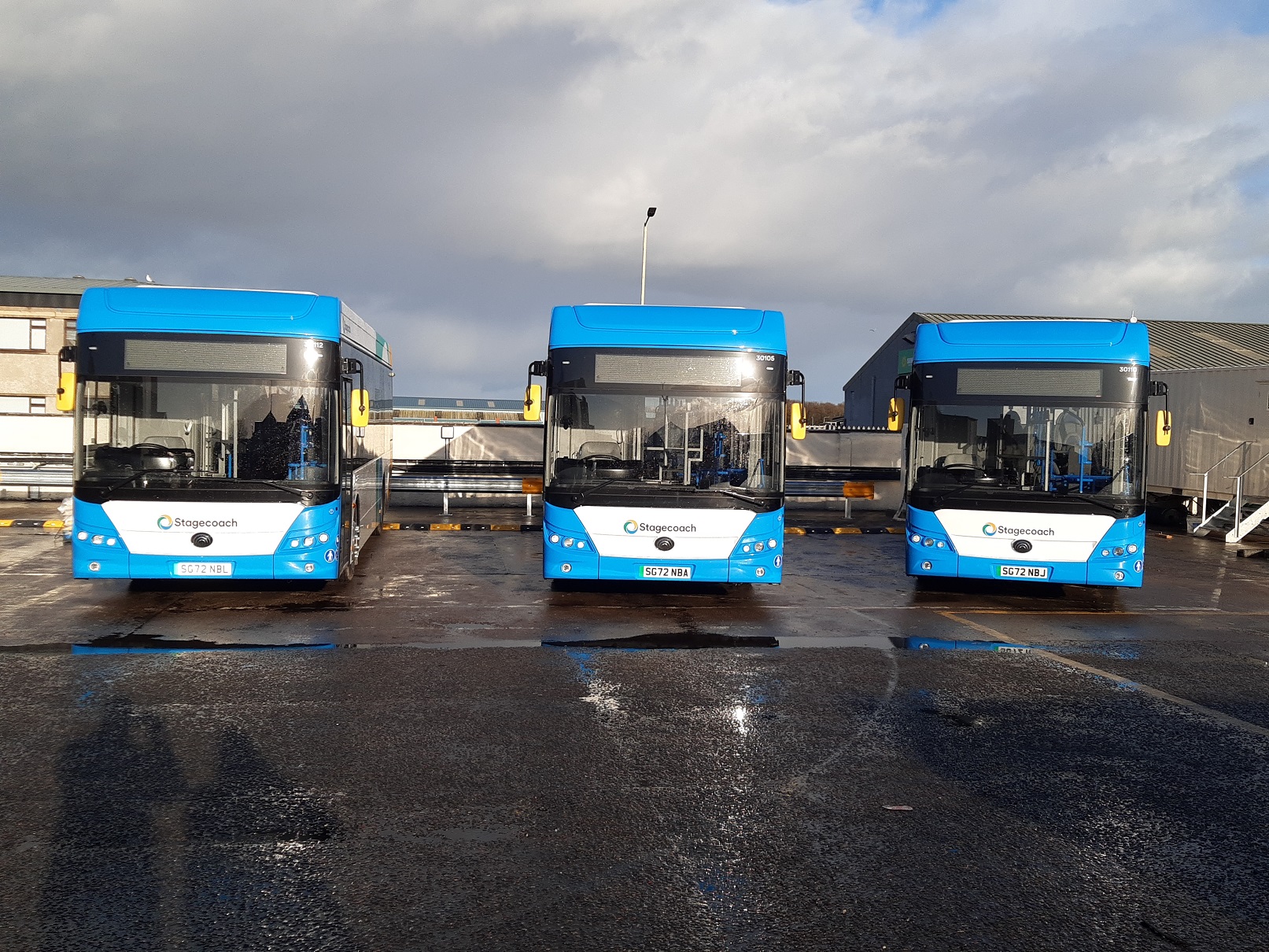 Stagecoach Highlands is conducting route testing of the Yutong E10 battery-electric fleet delivered to its Inverness depot ahead of the 25 buses entering service in early February.
Debut of the E10s will see what Stagecoach says is delivery of "the UK's first fully electric city bus network" in Inverness. Charging infrastructure installation has been completed and "is working well," a spokesperson adds. The vehicles have been supplied by dealership Pelican Bus and Coach of Castleford.
The Inverness project represents a £10.8m investment. It is part-financed by the first round of the Scottish Zero Emission Bus (ScotZEB) challenge fund. Other Stagecoach businesses in Scotland have also benefitted from that mechanism.
The Yutongs will operate on all of Stagecoach Highlands' city routes in Inverness. The group already runs one E10, at its Midlands subsidiary. That bus is used on a staff transport contract for National Grid.
Speaking about the Inverness buses, Stagecoach Highlands Managing Director David Beaton says: "This investment is part of our commitment to improving public transport in Inverness and the Highlands.
"Although we are facing unprecedented challenges as an industry, we are working hard alongside the local authority and the Scottish Government to achieve a greener and more sustainable future."
In the next financial year, Stagecoach Highlands will be introducing 40 more new buses. When combined with the Yutongs and other vehicles already delivered to Skye and Orkney, and the infrastructure to support the E10s, the overall investment will total £40m.