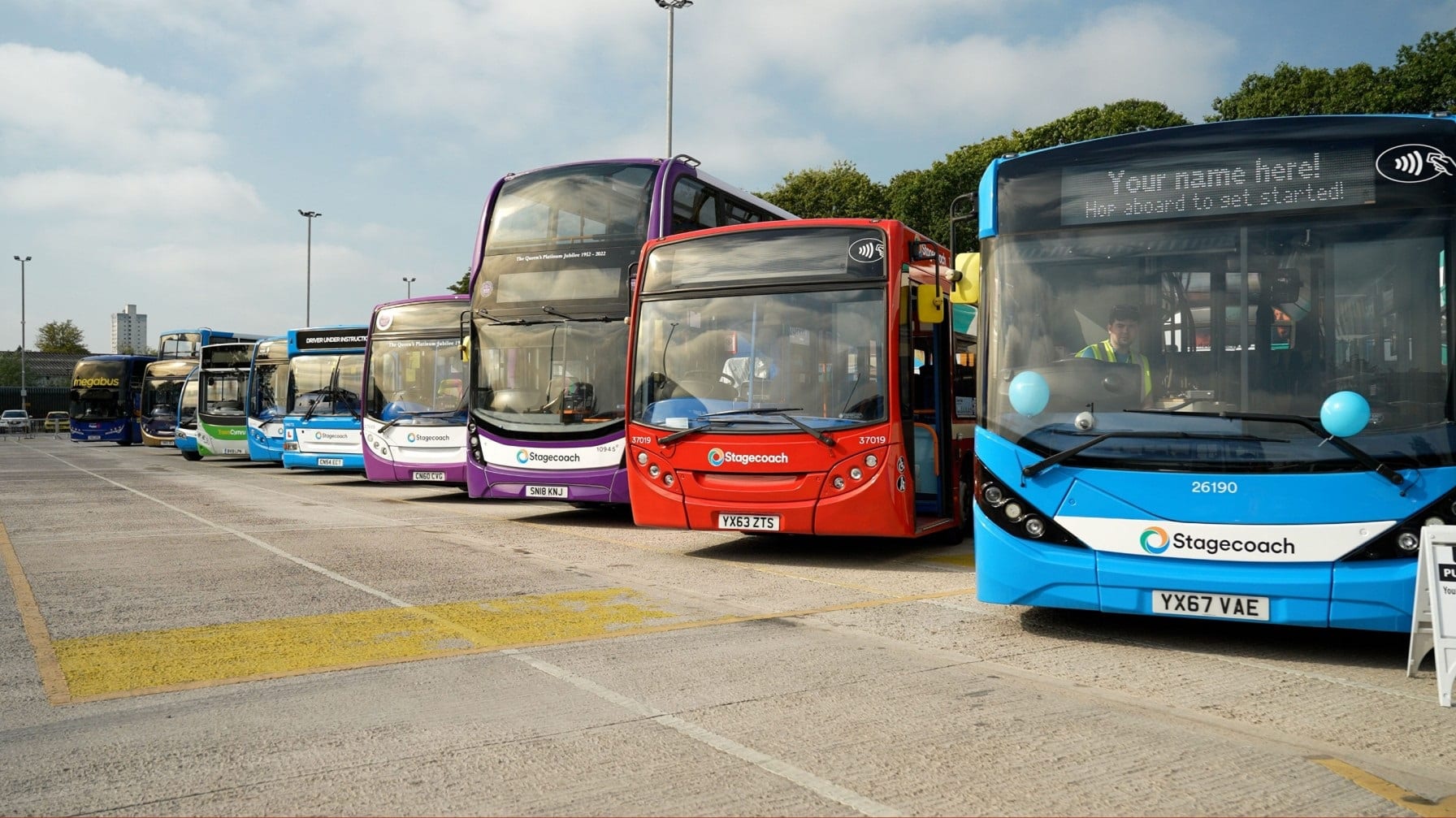 Stagecoach South Wales has officially opened its new depot in Cwmbran, to where it transferred its operations in the town earlier in 2022. The facility represents an investment of £7m by the business and is pre-prepared for the operation of zero-emission buses.
It accommodates over 100 vehicles and more than 200 staff, as well as acting as the operator's head office. In addition to an engineering department with nine servicing lanes, there are also 10 charging bays for electric vehicles owned by staff and infrastructure for future battery-electric buses, the operator says.
Environmental considerations have seen the installation of a grass roof for rainwater harvesting, intelligent heating, solar panels, insulation above the recommended requirements and use of energy efficient lighting. Sustainable materials have been used throughout the development.
Stagecoach South Wales formally opened the new facility on 27 August with a community event that saw music, food, a balloon artist, face painting and promotional stalls all on hand.
The operator also had a recruitment stand present along with various modern and vintage buses. It provided depot tours and trips around Cwmbran on an open-top double-decker. £600 was raised for charity by the sale of merchandise and memorabilia, a figure that will be match funded by the operator to see £1,200 donated to Ty Hafan Children's Hospice.
Speaking about the facility, Stagecoach South Wales Managing Director Nigel Winter says: "We are delighted to celebrate the opening of our new Cwmbran depot, which will provide bus services across Torfaen and the surrounding areas for many years to come.
"The new facility has been built to high environmental standards and it provides much improved operational and engineering facilities for staff. I would like to thank all  the friends of Stagecoach who helped to organise and deliver such a successful day."