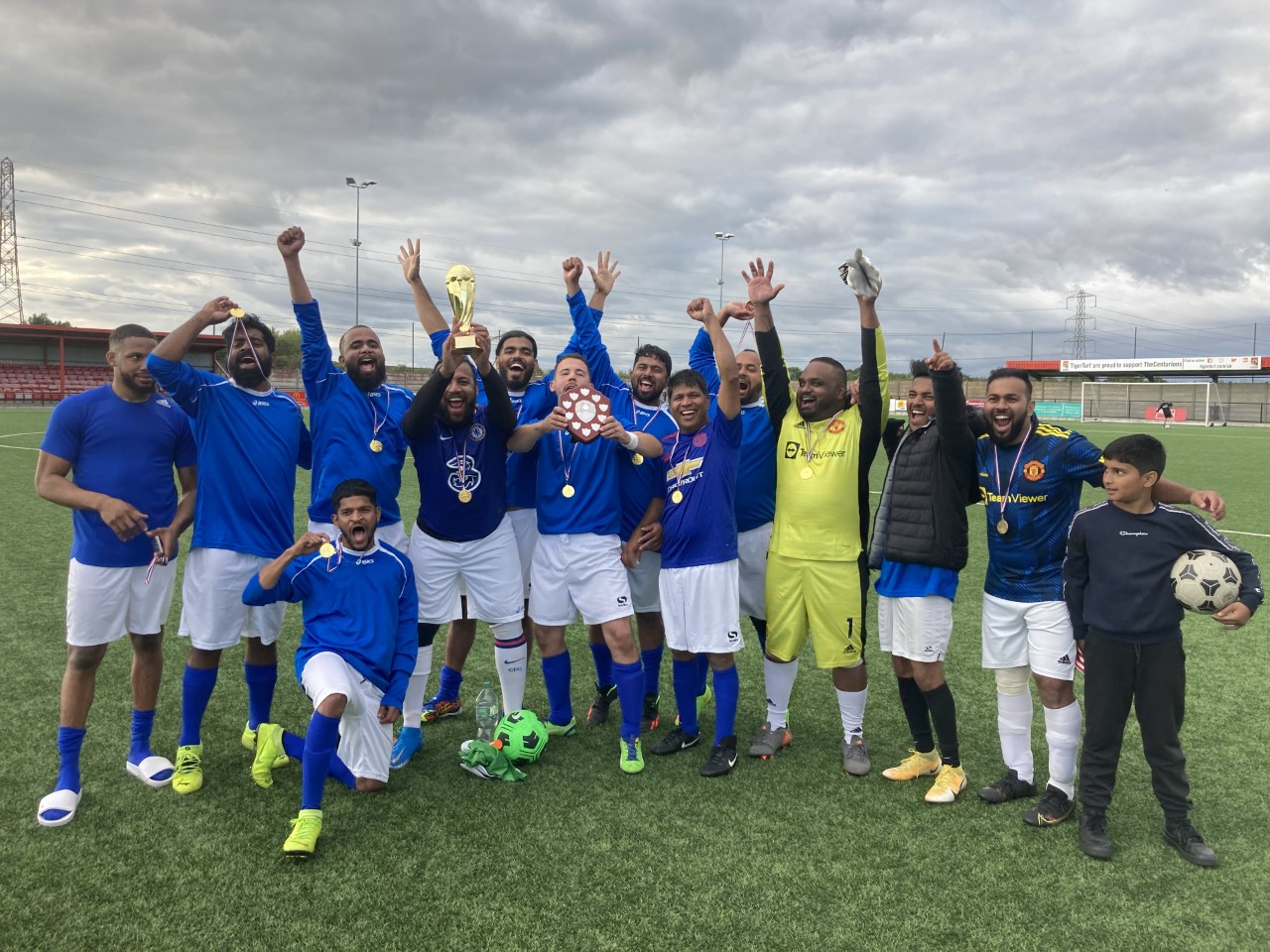 Stagecoach West raised £1,782 through a charity football match on 18 September, one of a range of events planned through 2022 to raise money for charities in its four geographical operating areas.
Teams from Cheltenham, Gloucester, Oxford, Swindon and other areas in the Stagecoach West region battled it out at Cirencester RFC in front of colleagues, friends and family, with Swindon sealing victories in all three deciding matches with seven goals and a draw in a final against Oxford.
"We were delighted with the turn out and the excellent prowess on the football pitch," says Rachel Geliamassi, Managing Director, Stagecoach West. "It was a hard-fought tournament with each team giving it their all. Congratulations to our Swindon team for scooping the winners' trophy at this year's event.
"Our teams all work incredibly hard so it was really great to see everyone coming together and enjoying themselves, while raising much needed funds for this year's chosen charities.  Thanks to all involved for taking the time to organise such a fun and worthwhile event."
The charities that will benefit from Stagecoach West's fundraising are:
Oxfordshire Animal Sanctuary, Oxfordshire

Teckels Animal Sanctuary, Gloucestershire

Oak and Furrows (local RSPCA), Swindon and Wiltshire

Bristol ARC, Bristol and South Gloucestershire
The donations will be finalised and donated in April 2023.