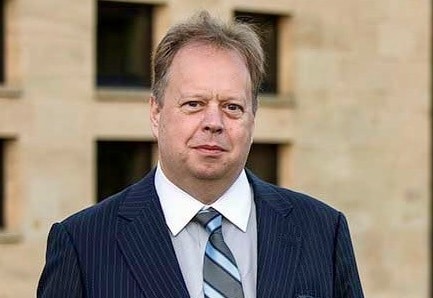 Switch Mobility – which has taken on elements of the Optare business – has announced its formal launch.
It will combine the electric commercial vehicle operations of Ashok Leyland and Optare "to secure a leading global position in net zero buses and light commercial vehicles," and continues to be backed by the Hinduja Group.
To that end, the first members of a leadership team have been appointed to leverage the legacy manufacturing and innovation capabilities of both businesses while "applying cutting-edge technologies to provide customers with industry-leading low cost of ownership and net zero emissions transport solutions globally," Switch says in a statement.
Dr Andy Palmer (pictured, above) will head the organisation as Executive Vice Chairman and CEO. Dr Palmer joined the Ashok Leyland board in 2015 and he was appointed Optare Non-Executive Chairman in July 2020. He is supported at Switch by an experienced team, to which further members will be added shortly:
Nitin Seth, Chief Operating Officer
Sarwant Singh Saini, Chief Planning Officer
Roger Blakey, Chief Technical Officer.
Dheeraj Hinduja is Chairman of Switch Mobility. He says: "Hinduja Group is focused on providing the needed thrust to our ongoing initiatives in the rapidly growing zero-carbon mobility sector. This is orchestrated through combining the advanced engineering and development skills in the UK and India to address the demand in global markets. I am confident that with Andy Palmer at the helm, we will accelerate our vision to be at the forefront in this field soon."
Adds Dr Palmer: "Switch holds a unique position in an increasingly competitive marketplace, with our EV commercial vehicles already covering millions of miles in service. We embrace the ethos of a start-up, and we enjoy the legacies of intellectual property, born from more than a decade of technical expertise and engineering experience, that is already revenue generating and delivering for our customers.
"I am delighted to have become part of the executive leadership team and I believe that we have all the required ingredients to become a leading global e-bus and e-truck player, trailblazing the way to zero-carbon public transport."
In June, Switch was awarded £296,205 from the Transitioning towards Zero Emission Vehicles and Niche Vehicle Network programme. That Office for Zero Emission Vehicles funding will go towards the development of a modular and connected electric van platform that is designed to offer the lowest possible total cost of ownership.