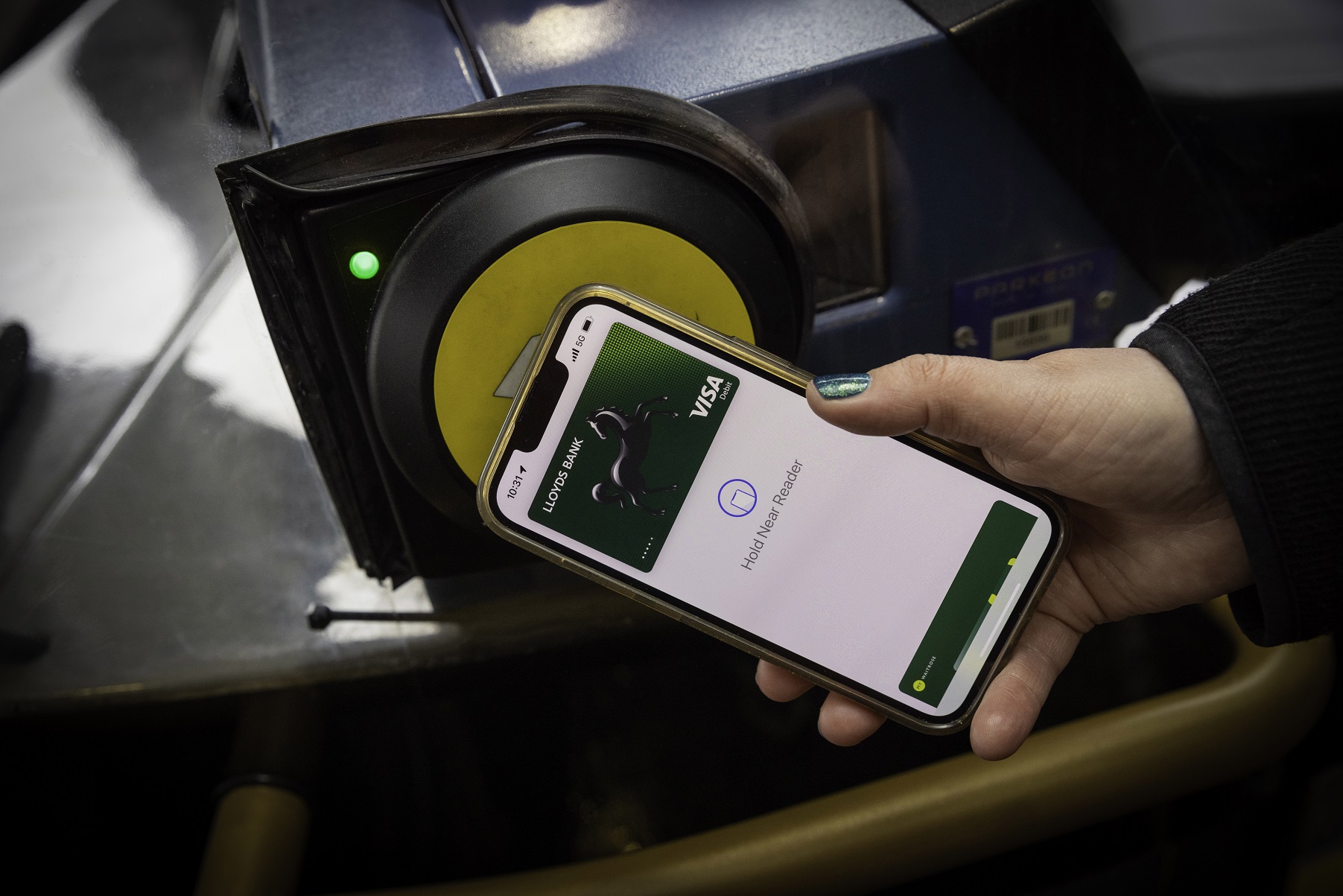 Transport for London (TfL) has celebrated 10 years of accepting contactless payments on its bus network and revealed that over 2.5 billion passenger journeys have been made in such a manner using bank cards, mobile devices and smart watches.
The transaction method was introduced on 13 December 2012. It now accounts for around 70% of pay as you go journeys on buses in London. To illustrate how take-up has grown over that period, on the first day 2,586 bus journeys in the capital were made using contactless. That rose to around 33,000 per day a year later.
Now, around 1.7 million pay as you go bus trips per day on the TfL network are paid for via contactless. The most popular route for the method is the 149 between London Bridge and Edmonton. It sees around 100,000 contactless taps a week on a fleet of Wrightbus New Routemasters operated by Arriva London.
TfL has also highlighted the impact of the Hopper fare, introduced in 2016. More than 770 million Hopper journeys have been made via both contactless and Oyster cards on buses and trams.
The body says that its early adoption of contactless payment "is seen by many as the catalyst for contactless being adopted more generally by consumers across the world, as well as in the UK." It points to global cities such as Chicago, New York and Sydney that have adopted such payment methods that TfL claims are based on its system.
Speaking about the milestone, Deputy Mayor for Transport Seb Dance says: "I am pleased that we are celebrating 10 years of contactless payment being available on London's buses.
"This system has helped to continue to make bus journeys easier and more convenient for millions of Londoners and visitors to our city.
"We have also since seen the introduction of the Mayor's Hopper fare, which means that there are no extra costs for changing buses within an hour. As the most affordable and accessible transport option, the Mayor will continue to improve London's bus network, which has a central role to play in building a better, greener and fairer London for everyone."
Across the capital's transport network, journeys have been made using 130 million contactless cards or devices from over 180 countries.