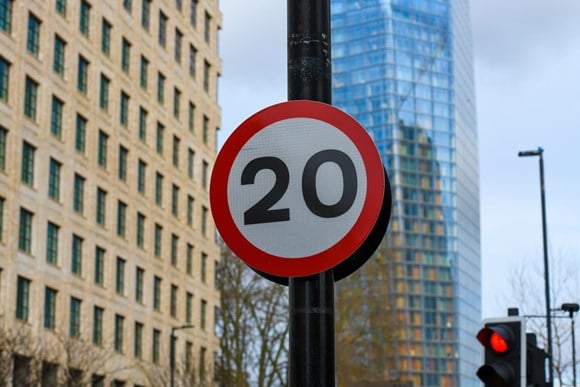 After starting on 2 March, all Transport for London (TfL) roads in the Congestion Charging Zone (CCZ) in central London have 20mph speed limits.
The 8.9km of roads affected include Millbank, Victoria Embankment and Borough High Street. The new speed limits in these areas have had 'strong public support'.
In conjunction with the new speed limit, there is also new signage and road markings. In high foot-traffic areas such as outside Tate Britain and Embankment Underground station, raised pedestrian crossings will be installed.
Mayor of London, Sadiq Khan, says: "I am absolutely determined to do everything I can to eradicate all deaths and serious injuries on London's roads and these new measures are a vital step along the way to helping us to achieve this. By cutting speed limits on TfL's roads within the Congestion Zone we are saving lives, while at the same time making our streets more appealing for Londoners to walk and cycle around the capital."