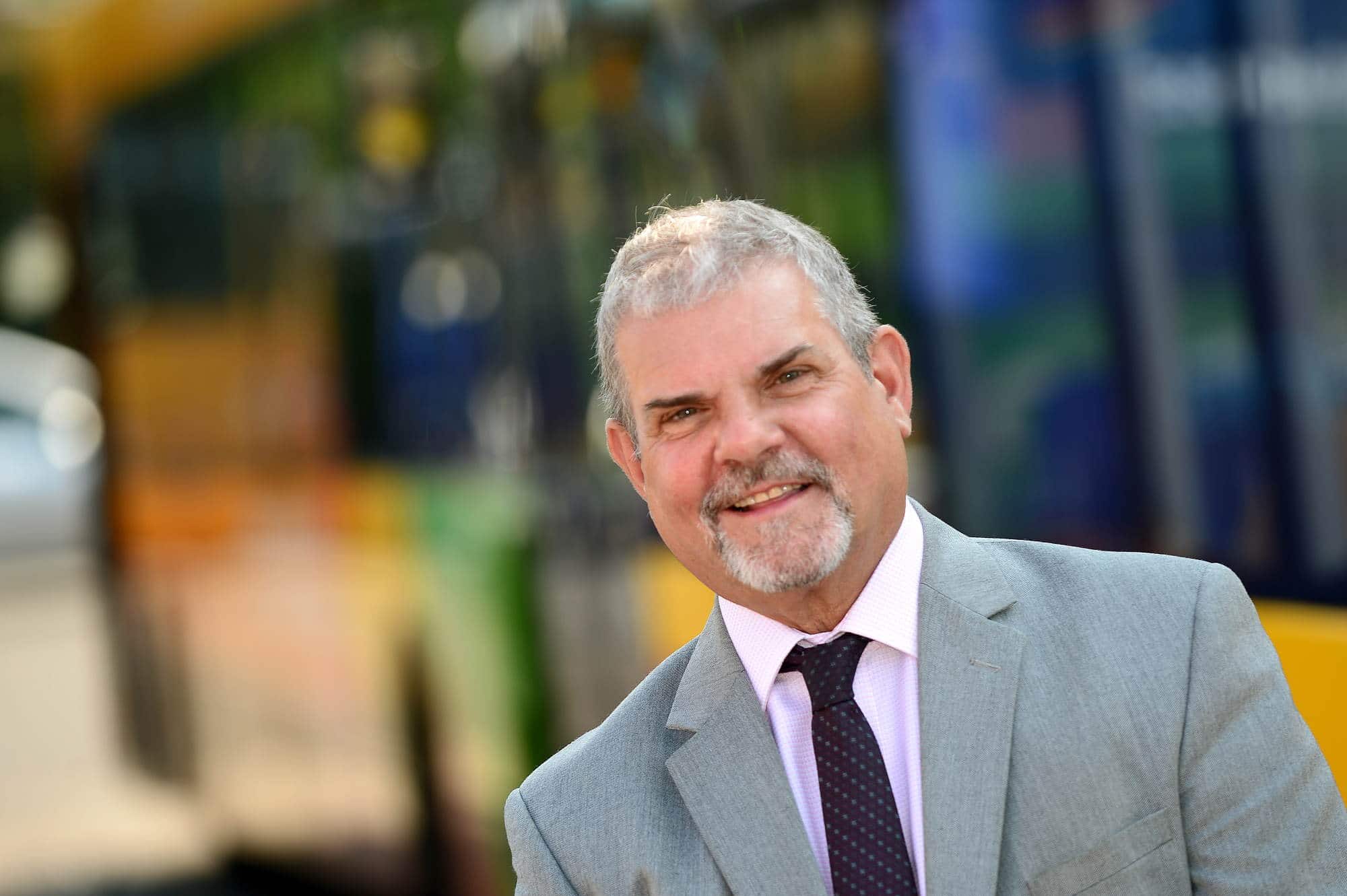 A bid for 10 single-deck hydrogen fuel cell-electric buses by Trentbarton has gone through the first round of local enterprise partnership (LEP) investment, and work will now continue to make the wider economic case for the project.
It comes after the Derbyshire-based operator missed out on the opportunity to bid for Zero Emission Bus Regional Areas scheme funding and looked for alternative proposals. Trentbarton puts the project cost at £4.5m for vehicles and infrastructure and is committing to a capital investment of £1.9m, while the D2N2 LEP has promised £1.5m after the operator bid into its Low Carbon Growth Fund.
Derby City Council and Derbyshire County Council are working together to find a legal route to supporting the single-operator bid.
If successful, the buses will be used on the Sixes route between Bakewell and Derby. That "ticks many boxes" for Trentbarton Managing Director Jeff Counsell, who says it will deliver zero-emission buses into the Derbyshire Dales, the Derwent Valley and into Derby City which suffers from pollution.
Hydrogen 'a better fit'
The operator had been invited to take part in Nottingham City Transport's ZEBRA bid for battery-electric vehicles, but did not take part. Mr Counsell puts that down to his belief that hydrogen presents the best solution to Trentbarton's bus services.
"The majority of our services are interurban and battery-electric vehicle technology just doesn't have the range at the minute to cover the mileage we expect out of our services," he explains. "For my hydrogen is a better fit in terms of a solution for zero emissions, even when you consider pantograph or opportunity charging. We do not have the time in our timetables for that opportunity charge; we would have to reduce frequency or put extra vehicles in, and at this moment in time we don't want to do either of those."
Mr Counsell, who has sat on the Derbyshire and Derby Strategic Economic Recovery Group and on the Hydrogen Taskforce Group at Derby City Council, reveals the city has an ambition to be the "city of future fuels". "It wants to achieve zero emissions as a city and as an offer and have selected hydrogen as the fuel of the future," he says. Much of that comes from the presence of Toyota's manufacturing plant at Burnaston, and its partnership with Caetano.
Trentbarton has stipulated one caveat to the project, and that is the reinstatement of a bus lane on the A6 (Duffield Road). The experimental bus lane had been introduced in 2007 but was scrapped in 2011; according to Mr Counsell, when active it had helped the operator improve its window of tolerance compliance from 87% to 96% and patronage grew by 11% in three years.
"We see an opportunity to restore that growth and achieve modal shift," Mr Counsell adds. "That will benefit us, and benefit the economy and Derby, and take more pollution off the road."
Hydrogen challenge is in supply
While hydrogen presents the solution for Trentbarton in terms of range, the challenge of obtaining hydrogen remains.
Trentbarton's plans for hydrogen involve shipping hydrogen as a supply at first, but due to the high mileage of the Sixes buses, it will look to a local commercial partnership to source an electrolyser.