The Welsh Government is to release £46 million of funding to the bus industry that will include revenue support until the end of the current financial year. The long-sought after settlement, told to the Senedd by Deputy Minister for Climate Change Lee Waters on 23 May, was quickly hailed as "very positive" by a member of the sector in Wales.
The current Bus Emergency Scheme (BES) had been slated to end on 24 July. Mr Waters says that the £46 million will include extra funding for BES "and successor arrangements." In a hint that BES may have a limited shelf-life before it is supplanted, Mr Waters believes that it is inefficient and "needs to come to an end."
While the Welsh Government is is still finalising details of the newly-announced bus funding stream, Mr Waters says a concrete solution has nearly been arrived at and that it will "protect as much of the network as we can for the remainder of the financial year."
The £46 million will also go towards keeping TrawsCymru services running and uplifting by 10.1% the amount that the Welsh Government reimburses operators for concessionary users. The latter is to reflect increased costs.
"Similar money" to the additional funds will continue in FY2024/25. When the expected decision for the remainder of the current financial year is rubber-stamped, the bus industry in Wales thus "should then have stability for 18 months," Mr Waters adds.
Welsh Government bus funding settlement follows cuts warning
The development comes less than two weeks after sector representatives told the Climate Change, Environment and Infrastructure Committee that releasing a combination of acknowledged underspend on concessionary reimbursement and a modest amount of further money would support bus services in Wales to the financial year end.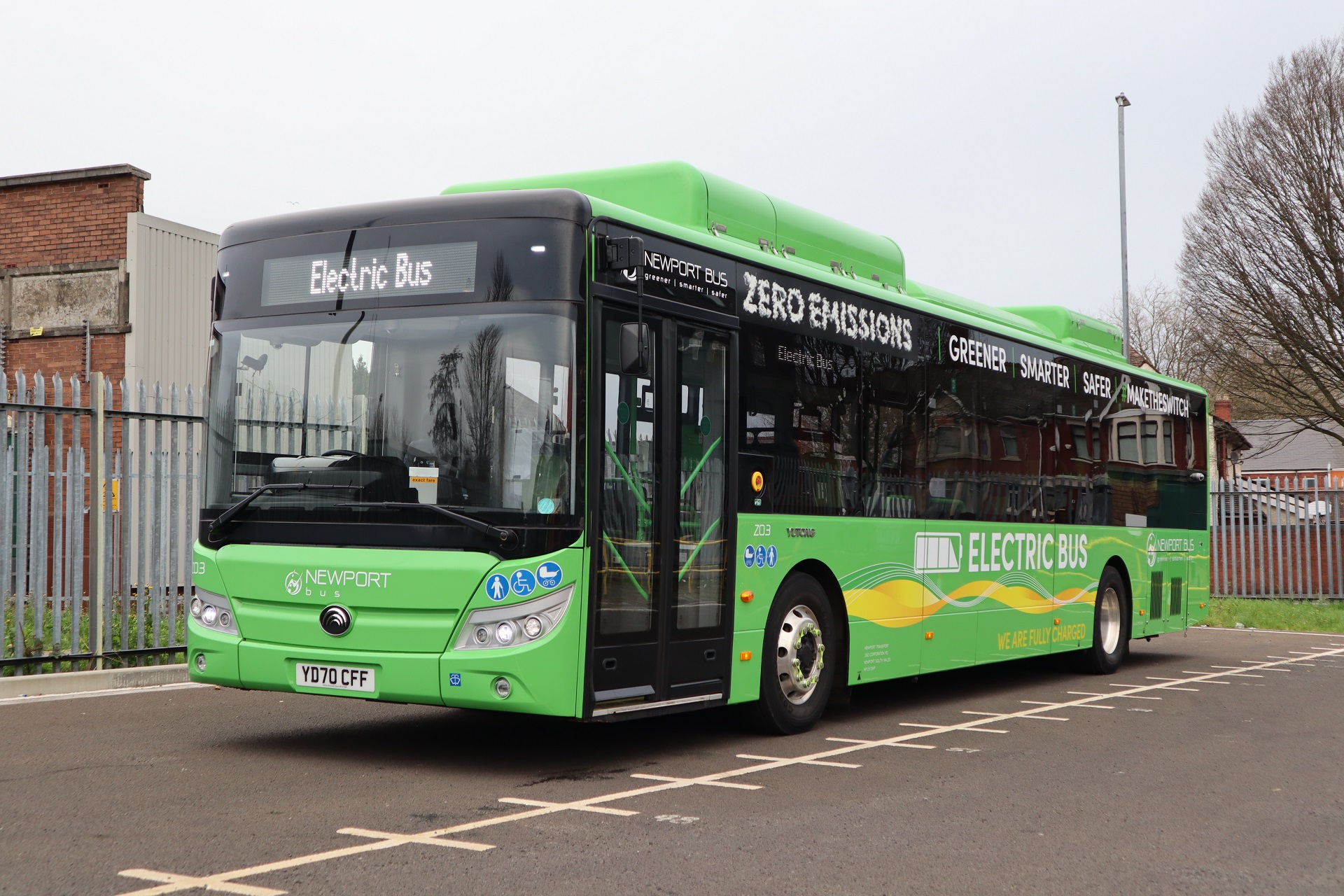 Had no further support been forthcoming, fears had been raised that only around 20% of bus services in Wales would have seen their timetables untouched beyond the then-planned July end for BES.
In his statement to the Senedd, Mr Waters acknowledged that "very little is commercially viable" presently.
"We have taken these steps as a result of strong joint working. We have been meeting regularly and working intensively to try and find solutions. Further urgent work is needed with the regional teams and operators to consider how far we can make this funding go," the Deputy Minister continues.
Award 'cannot protect every service', Deputy Minister cautions
Despite the additional allocation, Mr Waters acknowledges that it is insufficient to protect every service as it stands. Between £7 million and £9 million extra would be needed for that. "We simply don't have that money, and that is very frustrating," he continues.
On that basis, Mr Waters told the Senedd that there "needs to be a more sustainable solution, with a network [that] reflects changing travel patterns and helps us to make the transition to franchising." Industry members in Wales had previously warned that widespread cuts to services would have rendered reregulation next to impossible.
In a sign that the Welsh bus network may be reshaped ahead of that planned introduction of franchising, Mr Waters notes that travel behaviour on public transport has changed. "We therefore do not want to keep a pattern of services running that no longer reflects demand or need," he says. However, that poses a challenge of creating a suitable alternative within the time and funding envelope available.
Funding from Welsh Government welcomed by bus sector
Bodies representing the industry quickly welcomed the settlement, although further detail has been called for. Confederation of Passenger Transport Chief Executive Graham Vidler says that the Welsh Government should now "clarify its exact funding position to allow the sector to swiftly work with local authority partners to protect services, minimise disruption and safeguard jobs."
Coach and Bus Association Cymru (CaBAC) and Newport Transport Managing Director Scott Pearson has described the move by the Welsh Government as "very positive."
In addition, Mr Pearson has lauded Mr Waters' "transparent recognition… that more work is required to get this period of essential bus funding over the line." CaBAC acknowledges what Mr Pearson describes as "important and swift work" by local and national government officials to get the current position and adds that its members will assist in further steps.
"It was heartening to hear the cross-party support from the Senedd floor for the bus industry in Wales. We hope that this flows into a long-term financial settlement for bus to avoid these challenges recurring." CaBAC "stands ready for further discussions on bus funding in the longer term," Mr Pearson concludes.
Transcript of Mr Waters' statement to the Senedd on 23 May here; see pt.119 onwards.