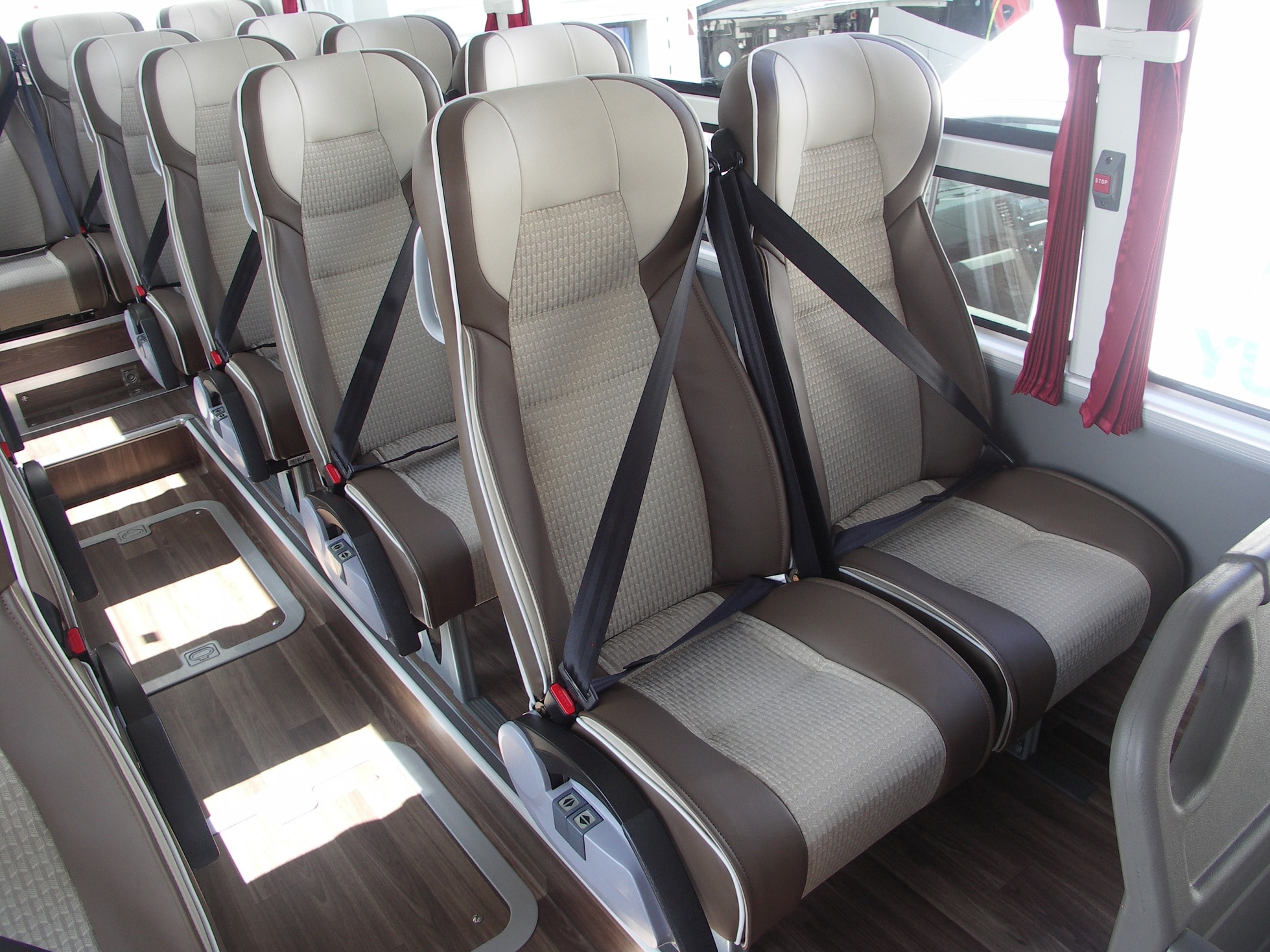 Zenobe has made its first step into the zero-emission coach market by agreeing to provide finance and management over an eight-year period for the energy storage system fitted to a battery-electric Yutong TCe12 that has been delivered to London operator AirSym.
The TCe12 is used during the working week on a corporate shuttle service for McLaren Automotive between Woking railway station and the company's headquarters. At weekends, it is occupied transporting airline crew between Heathrow airport and nearby hotels, making it the first zero-emission coach to work airside at Heathrow, Zenobe says.
Expansion into the coach segment for Zenobe represents a diversification of its strong position in the battery-electric bus market. Co-Founder and Director Steven Meersman notes that while the coach sector faces "several unique challenges" to decarbonisation, partnership working will be key to that journey.
Adds AirSym Managing Director Allen Jey: "We are delighted to add this new electric coach to our fleet and offer our customers a cleaner way to travel. Electrification is clearly the direction the industry is moving in, and we look forward to working with Zenobe, drawing on its expertise and extensive experience, to make a step on this journey."
The TCe12 has been supplied by Pelican Bus and Coach. Area Sales Manager Phil Hodgson says that the dealership is "delighted that Zenobe has provided vehicle financing on a new asset class of vehicle in the UK" through the agreement with AirSym.
"We see this as a fantastic enabler to begin to transition the coach industry to net zero." TCe12 coaches supplied by Pelican in the UK passed the million kilometre mark in late 2021.