A can-do attitude is a mindset Kent-based Abbey Travel has always prided itself on – and it is one that has served the operator well as it navigates through the pandemic
A can-do attitude is one of the most powerful assets for any business as it faces struggles and overcomes obstacles. It is a mindset that has proved essential over the last 18 months or so as businesses navigate through the coronavirus crisis. And it is one Kent-based coach operator Abbey Travel has always prided itself on.  
Whether it is pulling out all the stops to help a customer or changing tack through times of adversity, there is no denying that a can-do approach has contributed to the firm's success.   
Abbey Travel is run by brothers Michael and Ken Crawley, who established the firm in 1998. Previously market traders, the pair set up a limousine hire company before investing in a 16- and 24-seater minibus to meet growing demand.   
Michael and Ken expanded the business gradually over the years and now operate a 27-strong fleet ranging from 16-seater minibuses to full-size coaches and double-decker buses.   
Growing the fleet to accommodate customer demand is one tactic the firm has always stuck by, says Abbey Travel's Transport Manager Steve Woodall. 
"If we've got ongoing work, we'll go and get the vehicles to make sure we can run it rather than only taking on work that suits the vehicles we have.    
"Michael's ethos is never turning down a job unless it's physically impossible to do it. He has a can-do attitude. It's always 'we can do that' and 'we will find a way of doing it'.  
"For instance, one of our customers is a large church group. As they grew, it became apparent we needed larger vehicles to accommodate them. So, we bought a fleet of ex-Transport for London buses to cover the contract rather than saying we can't do it."   
However, Abbey Travel has also downsized its fleet over the last couple of years as part of its fleet renewal strategy. Due to the firm's south-east London location and operating in and around the capital, the Ultra Low Emission Zone (ULEZ) heavily impacts its operations.   
Says Steve: "As the ULEZ has expanded and standards have changed to Euro 6, the cost of converting older vehicles isn't worth it.    
"So, our hands were forced to upgrade the vehicles. We decided to sell a lot of the older ones and buy new vehicles that fit in with the current criteria."  
The entire fleet is now Euro 6 compliant, with the recent delivery of a 71 plate ADL Enviro400 double-deck bus. Equipped with 86 seats, the interior is built to coach specification.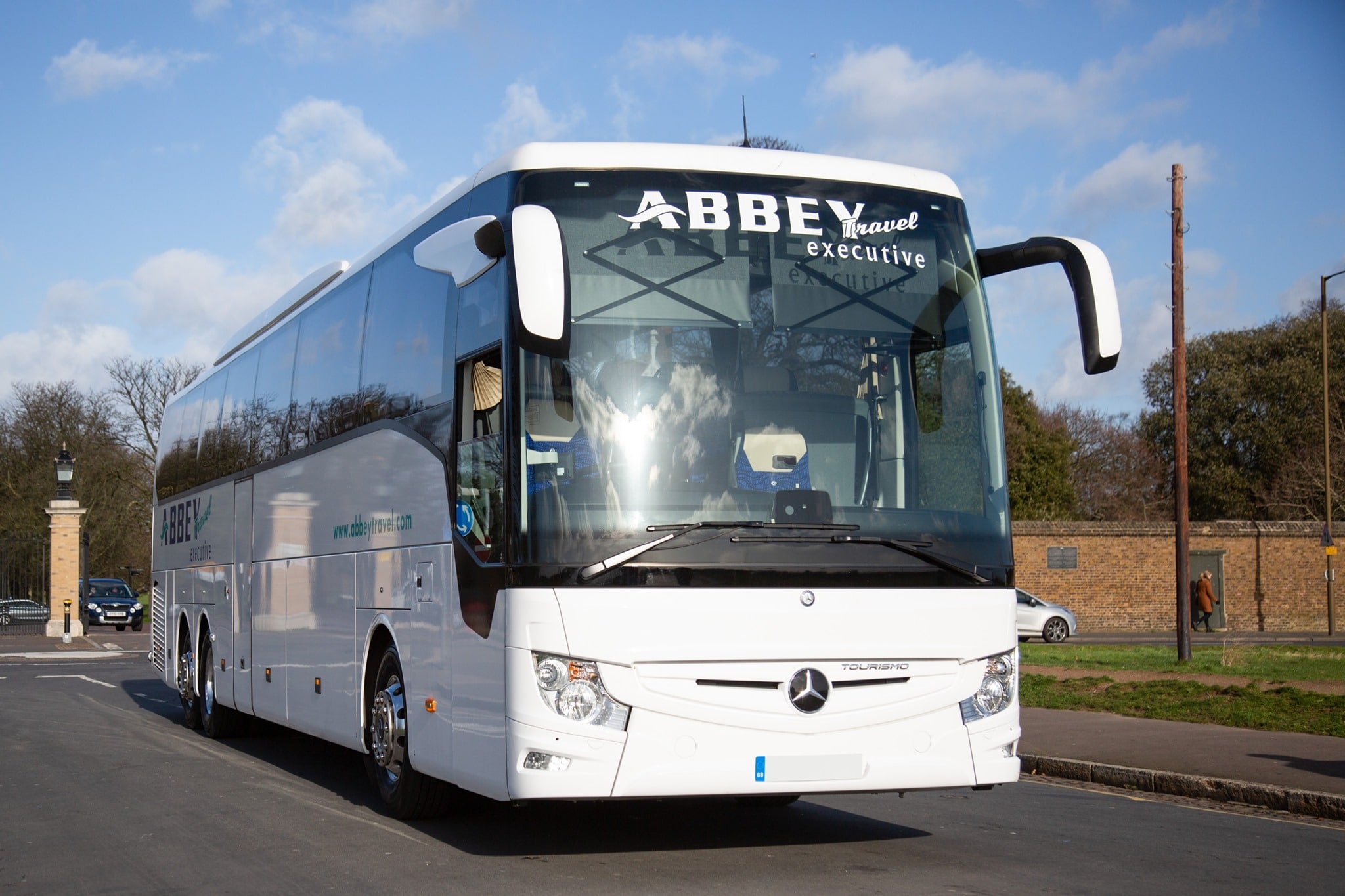 Investment in technology
Another significant investment for Abbey Travel is its technology deployment to improve business efficiencies and provide the best service possible.   
This includes a telematics system from Samsara that provides the operator with cameras, immediate harsh event alerts and reports on fuel usage, drivers' hours and overall performance. There is also a 'helicopter' view that tracks all its vehicles in real-time.  
"If we can see there's traffic ahead or another potential issue for a delay, we can get hold of the driver and hopefully divert them before they hit the traffic," says Steve.  
Complementing this technology is Abbey Travel's in-house driver training and behaviour scheme. The initiative helps to ensure drivers are driving as safely and efficiently as possible and rewards them for good performance.   
"Monitoring driver performance and delivering training is all about putting on the best service and making sure it's done to the best of our ability," adds Steve.  
Fleet replacement, technology, and driver training and policies also help Abbey Travel's commitment to operate "as environmentally friendly as possible".  
"We have a software parameter that stops drivers idling excessively. So rather than sitting on the roadside running for ages, they shut down after about five minutes.   
"We've also moved to Coach Manager, so we have paperless job sheets and we do as much as we can electronically. The lighting in the building has been changed to LED too. It's about trying to make a difference wherever you can, as much as you can."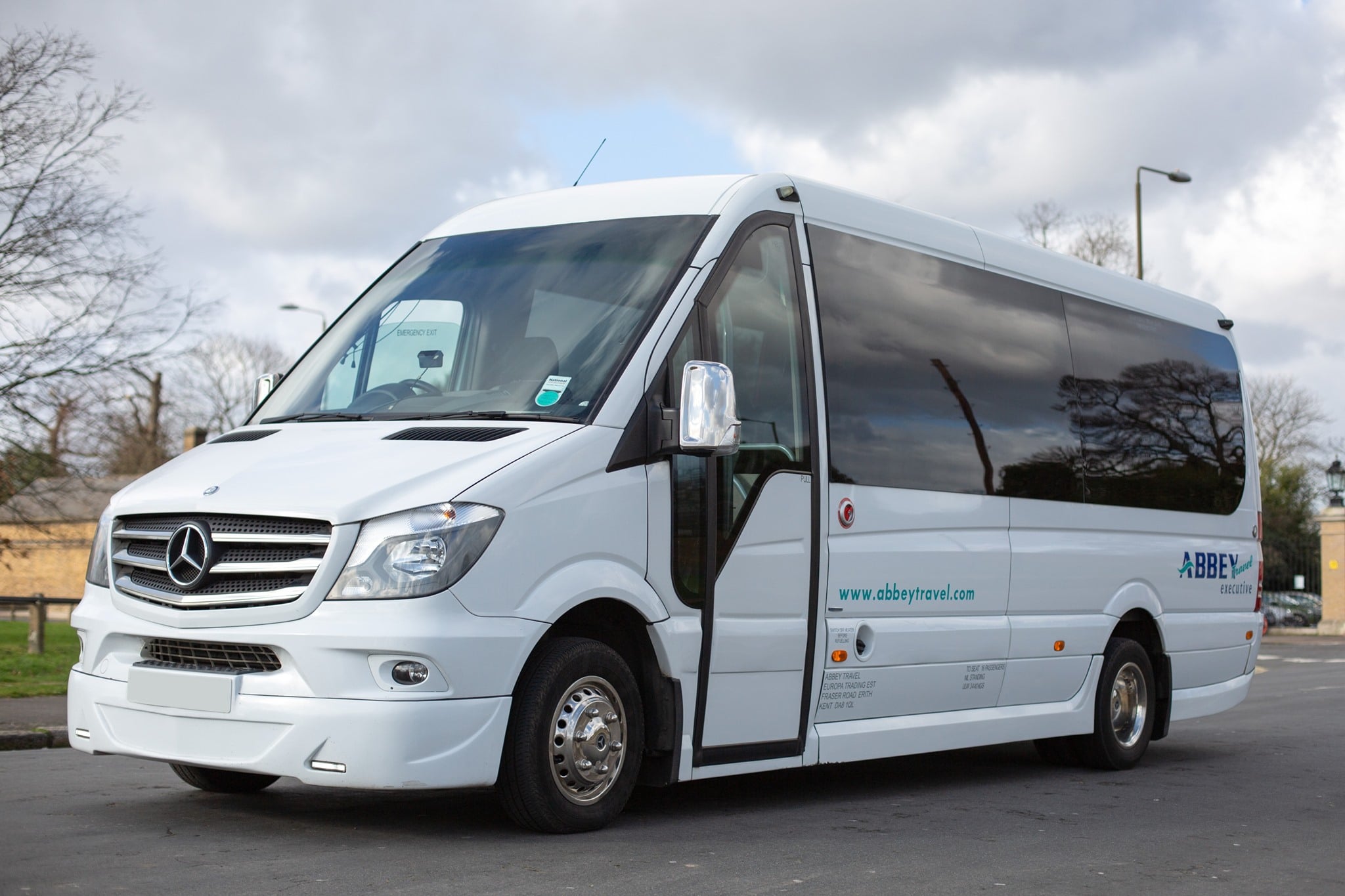 Changing business model
Pre-COVID, Abbey Travel's work was predominantly tour work and private hires, such as airport transfers. As this ground to a halt, the operator knew its business model had to change. Therefore, it started to run home-to-school work, which it had not operated before, when the opportunity presented itself.   
"These aren't routes supplied by schools," explains Steve. "We were approached by a few parents just before the first lockdown last year. They asked us how much it would cost to run a coach to pick their children up from local areas and take them to a certain grammar school.   
"We gave them a price, and it works out cheaper than the students having to get a train or other options."  
The firm started the service in September last year and now runs six routes from London to grammar schools in Kent, with new routes starting in January. They are all organised and paid for directly by students' parents.   
"It has really taken off. We were running a couple of smaller vehicles when we first started, but we now run seven vehicles. One school has two full-size coaches and 106 students use it.   
"It has massively kept us going. With the work we used to do, if we hadn't had changed our business model, the business might not have survived."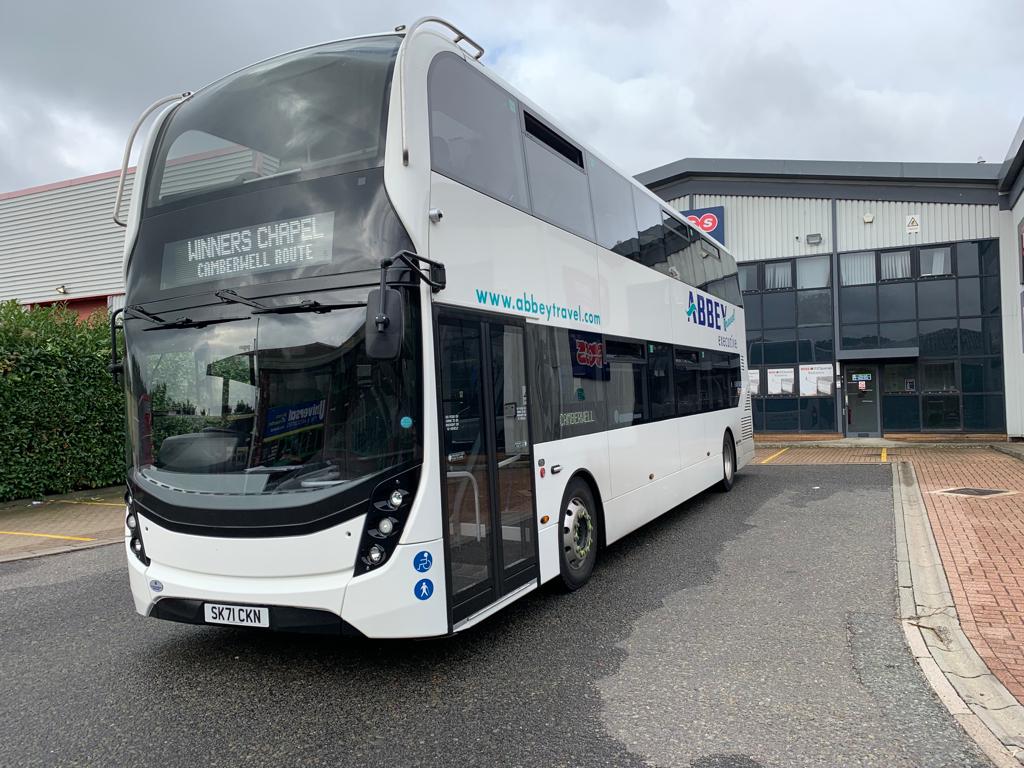 Home-to-school safety
Steve says the biggest attraction of the home-to-school transport for parents is safety. Not only because of COVID-19 but because parents can track their child's vehicle and where they get on and off.   
"All our vehicles are fitted with card readers and cameras. When a child joins a service, they're issued with an ID card. They tap onto the coach, and the system will take a snapshot of them and log their GPS location, date and time.  
"The same happens when they get off the vehicle, so we have a full record of where a child has boarded and got off."  
The next stage of this safety feature is to alert parents by text message each time their child taps on and off a coach. This is something the firm hopes to roll out in the new year.   
Steve adds: "The parents warm to the fact that they know where their child is. They want a private coach so they know there isn't anyone on the vehicle that shouldn't be, which you can't guarantee with public transport."  
Each home-to-school vehicle has a chaperone on board to assist the driver, which the operator provides. This offers further protection for the students and drivers. It also means the parents have a point of contact if their child is late or absent that day.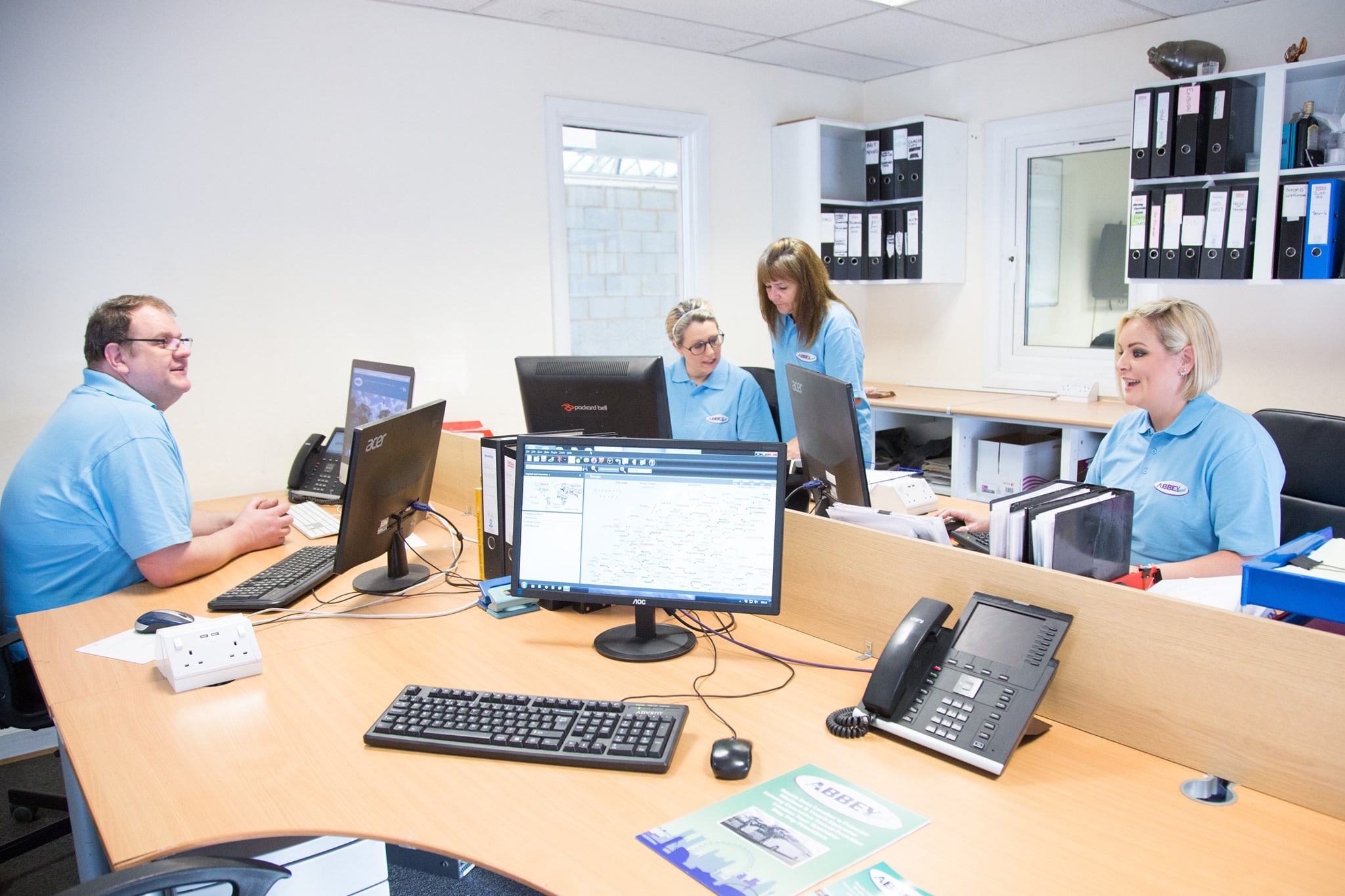 All hands on deck
For Abbey Travel, a varied selection of work has eventually kept the wheels turning throughout the pandemic. Along with the new home-to-school transport, it operates an NHS shuttle service and does some filming location work for a production company.  
While airport work is starting to pick up, tours are still slow to return, says Steve.   
"We're going to finish this year with a quieter period than usual in terms of coach tours. Then we're hoping things will improve massively for next year.  
"The feeling is that people are starting to travel again. And as soon as more people start travelling back into the UK, our tour work will hopefully pick up and we'll carry on. But we won't stop doing the home-to-school transport. When there's the work, we'll go out and get more vehicles to accommodate it if we have to.   
"During the pandemic, it was all hands on deck to make sure the company survived so that everyone had jobs to come back to. The plan is to keep building on that to ensure its continued survival."